Leila Mohamed
Deputy Secretary General
Get to know Leila
Leila is, without a doubt, the most hard-working person I know. She makes sure that everything is finished perfectly and raises everyone's standards on how our work should be. But other than being an amazing asset to our team, she is the greatest friend anyone could ever have. Even though she and I were not close before we both got our positions, I think that within only a few months, Leila has become one of my greatest friends, and we have formed an unbreakable bond. Leila is the type of person that could make you feel comfortable during your first ever conversation and allows everyone to unashamedly be themselves with her. She is fiercely loyal, and always has her friends' back, no matter the circumstances. She has an extremely strong personality and is an amazing leader to our team. She works tremendously to make sure our team achieves the standards set by the years before us, and even helps us create ones that are even higher. Her intelligence will never cease to amaze us all, and her ability to solve major problems as if they were nothing is unreal. Leila is an amazing person, in every sense of the word, and we are all lucky to be able to share our last OISMUN experience with her.
Laila Shaaban
Secretary General
Get to know Laila
Laila, the person who's the reason why I love MUN today. Me and Laila went from just debating against each other as delegates in the Security Council to the presidents of the Security Council to the Secretariat of OISMUN XIV, and the journey until now is 14x better with her around. As cliché as it sounds but she brings joy, that doesn't mean that she's not an insensitive person who can make you cry in 10 seconds but to be honest, she's just being honest. Her ambition to MUN makes everyone engaged and happy, she has this weird ability that makes everyone love it right when she talks about it. And if you feel like Laila is intimidating, please remember that she used to write "vito " instead of veto. All jokes aside, she's an amazing person, she's a person whom you can depend on when you need anything and she's always there for you, she can make you feel safe by just talking to you and that's why I appreciate her and i love her so much and i'm sure that you will feel the same way when you approach her.
Yassin Aref
Deputy Secretary General
Get to know Yassin
Despite his tallness, Yassine is indeed one of the stupidest people you'll ever meet. He produces joy and energy wherever and whenever he goes. Yassine is passionate, committed and very talented! One of the words that really describes Yassine is competitive, despite his goofiness Yassine is one of the people with whom you can have a 3 hour conversation about anything related to MUN. He would die for a debate, literally. You can have a debate with him on the most serious topics yet the funniest ever. Yassine is the type of person who could eat 5 big tasty from McDonald's yet never become full. He'd be really boasting about the only good grade he got since the beginning of the year and yet, humiliate you if you got a bad grade for the first time. All jokes aside, if you really need a person to make you smile whenever you're feeling down. A 200 word paragraph can't really be enough to describe Yassine but his presence in the OISMUN team was definitely a must and it for sure would make a big difference.
Advisory & Coordination Board
Mariam El Rakhawy
Executive Advisor
Get to know Mariam
Describing mariam in 200 words or less has got to be one of the most difficult tasks. Mariam is definitely one of the most pure and kind hearted people out there. She is extremely fun to be around. In other terms, she's the literal definition of an enthusiastic, energetic and active person. Not only this, but she is also tremendously supportive and helpful. You can always rely on her no matter what the situation is. You can always share anything with her without the fear of being judged. Most importantly, she always looks out for the people she cares about in times of need. If you ever find yourself feeling down, mariam will certainly comfort you and be there for you. She will always try to boost your confidence and make you feel better about yourself. She will always push you to do your best and to become the better version of yourself.She is extremely hyperactive and has positive energy I am beyond grateful and lucky to be able to spend my last experience of MUN with Mariam. Her amazing personality never fails to astonish me.
Yassin Hechmat
Executive Advisor
Get to know Yassin
Describing Hechmat in less than 200 words is definitely one of the hardest tasks. Hechmat is the ideal representation of a " party animal ". In fact, he is one of the most enthusiastic and upbeat people you'll ever meet. Let's dive a little bit deeper ! Hechmat is the type of person that will support you and look out for you no matter what. It might not seem like it, but he will always put the necessary effort to cheer you up and be there for you through thick and thin. Despite his tough personality, most people would agree that he's a big softie. As a matter of fact, Hechmat is an outgoing and sociable person, while striving to be the best version of himself. He is without doubt, one of the most trustworthy and reliable people out there. Not to exaggerate, but he is extremely fun to be around. In other words, with his light-hearted personality, you can guarantee a good company.
Malak Abdelatif
Vice-Head of the Organisation team
Get to know Malak
Malouka, the second mom of the executive team yet the funnest person to be around and definitely my favorite person ever. Malak is definitely the most hardworking and dedicated person which is why having her by my side and working this year together is a blessing. She's the most beautiful person inside out who memorizes all Egyptian movie clips and by all I mean ALL. Being Malak's best friend has taught me a lot of things and one of them is if you say any joke and she laughs it's probably not funny she just laughs at any joke and trust me she won't stop. Even if you aren't that close to Malak, she will definitely make you feel as if you've known each other forever thanks to her very welcoming, friendly and loving personality and heart. she is the most reliable person ever and DEFINITELY the person who will ALWAYS be there for you whenever. Malouka, I miss waiting to eat my food until you take pictures of it, we need the food spams back. thank you for always feeding us, I miss your crepes, pancakes and iced coffees every Friday morning. Can't wait to have you by my side during this year full of first lasts but new beginnings.
Laila Atwan
Head of the Organisation team
Get to know Laila
Writing this paragraph is definitely one of the hardest things I've been asked to do since Laila considers everything cheesy. As odd as it sounds, me and Laila started off hating each other. However, to my surprise, we ended up being inseparable. Laila is one of the people who has been able to leave a positive impact on my life. I feel extremely fortunate and lucky to have someone as supportive as Laila in my life. Laila is the type of person who's willing to do anything with you unless it's working out, yet she's one of the most optimistic, energetic, and enthusiastic people you can ever encounter. Laila's that friend whom you can share with everything except crème brulée. Above all, one of the qualities I admire the most about her is her compassion. In fact, not only does she know concern and care for everyone she loves. But she also provides support for them in whatever way she can. As Laila is considered the "fashion guru" of our friend group, therefore, Laila can always come in handy with fashion tips.
Omar Imam
Vice-Head of the Organisation team
Get to know Omar
Describing Omar in less than 200 words is definitely one of the hardest tasks. Omar is one of my longtime friends, having him by my side since the first day made me realize to what extent he is a loyal person. Don't get intimidated by his looks, in fact, he is a very fun person to be around. Omar is the kind of person that is ready to do anything, if you're looking for a studying buddy he's there, if you're looking to hang out he's there, being able to balance between his scholar life and teenage life made me realize how good of a person he is. As a matter of fact, he is a very ambitious athlete that always strives for the best version of himself. You won't have to worry if you face any obstacles, as you'll find him there supporting you and pushing you towards your limits. Being known for the "wise" of our friend group tells a lot about him, he is a trustworthy person on whom you could count on for objective and concrete advice. To conclude, I assure each and every member reading this that you won't regret Omar's company.
Sumaya Adel
Head of Administration
Get to Know Sumaya
Although I haven't known Sumaya for a long time, I can already say that everyone needs someone like her in their life. She's an amazing person to have around because she has such a positive cheerful energy and never fails to brighten up the mood of any room. To say the least, it's all smiles and laughter when Sumaya is around. I met her barely a month ago, but Sumaya welcomed me in a way that made me feel like we've been friends for years. Organization is her forte, as she manages to keep everything in its place and time, all according to plan. She is so passionate about what she loves, and is always striving to achieve something bigger and be even more ambitious. She is so optimistic and inspires me to be the same. When in need, you can always count on Sumaya to help. She is so reliable and you can depend on her, she'll always be here whenever you need it. To make a long story short, despite knowing her for a short period of time, I can already say Sumaya is an essential part of my life, as she is for this team.
Farah Ebeid
Vice-Head of Administration
Get to know Farah
Describing Farah in 200 words is so challenging. She's the most beautiful, smart, cute, caring and funniest person. Farah is one of the most talented makeup artists ever. She's so persistent in her work. She always cares about everyone around and makes sure that everyone is okay. Farah is a great listener, if you find yourself in a hard situation the first thing that should come to your mind is going and speaking with Farah and she'll help you solve any problem you're facing by giving you the best advice you could ever have. Farouha has the ability to turn a very boring outing or even trip into a memorable and enjoyable one. I want to tell you that Farouhaa (sikaha) made my trip to France the best one! She's an easygoing person. If you want to party, call Farah, if you want to eat, call Farah, if you want to talk about any topic that comes to your mind even to hear lots of useful tips, and last but not least if you want to laugh, call Farah!
Aly Shoukry
Vice-Head of Administration
Get to know Aly
Knowing Aly for almost 9 years now, I can tell you that he has one of the purest souls ever, Aly's the kind of person with whom you would always feel comfortable around, he also never fails to make you smile, and of course, he has "the best goalkeeping skills". Aly has inspired many people with his hard work and dedication, not only academically but also through several roadblocks in life too. When he is assigned for a task, he will work on it seriously and he will give it his all. And when it's time to have fun, I assure you he's the most lively and energetic person. If you don't know Aly personally, you will think he's a shy and timid person, in fact, he's very friendly and sociable person. When he works with someone, he breaks the ice easily and will make the work seem easier. Not to mention, his music taste is immaculate. If you work with Aly, without a doubt, it will be an unforgettable experience.
Amina Mohamed
Regulation Coordinator
Get to Know Amina
CAUTION: the following content will BLOW your mind
Amina is by definition: "the most beautiful girl inside-out you'll ever meet" and yep, I agree.
Meeting her in 4th grade, I would've never thought I'd be bestfriends with such a weirdo. But as we crossed paths later in life, this genuine human being has never failed to amaze me with her wholesome soul, goofy spirit and immaculate personality. 200 words are the bare minimum to describe how big of a blessing Amina is: trustworthy, caring, mindful, supportive and has a heart of gold.
Insanely hyperactive, she's that friend with whom you can share your deepest secrets, funnest moments but NEVER a piece of chocolate (seriously). Her presence will unleash your craziest side, which perhaps you didn't know existed, and that would only be at night because Amina is busy hibernating during daytime.
Needless to say, her energy will make your problems vanish, and your screen time will decrease, even if you're seated in the midst of a burning building, you'll laugh it off.
Aside from clichés, knowing Amina will bring the best out of you, personally, I can say she's a blessing to my life, and will definitely be a light in yours, too.
(PS: Read the first letter of each paragraph)
Daniel Wafik
Head of IT and Design
Get to Know Daniel
What can be said about Daniel? Better yet, what can't be said about Daniel? Have you ever seen someone that has debated about the torque of a car for half an hour? Clearly, Daniel is special, he is full of passion. For he is more than the sum of his parts. His vast knowledge, amazing humor, outstanding creativity and charismatic personality are only some of what defines Daniel. From Cars to stickers, electronics to business, Daniel is a jack-of-all-trades. Most importantly, Daniel is very dedicated. As one small feat of his dedication, Daniel helped someone remove around 30 viruses from their computer, working non-stop to solve the issue, not giving up whenever a new issue would pop-up. To simply put it, knowing someone as passionate, dedicated and funny as Daniel is a tall order to ask. He's always there to crack you up, or spend time with you playing games. My only regret with Daniel is not knowing him sooner. For what a great friend he is.
Get to Know Diaa
A hard-working person who loves technology, Diaa is a funny, nice and loveable person. He always makes the best out of every situation. You could always count on him to make any boring situation fun. He will surprise you with his creativity and ambition. When it comes to work, Diaa is a very serious person that knows how to get the job done, he will make sure his work is done on time and will not let you down if you count on him. Diaa is honestly one of the most mysterious people you'll ever meet, he doesn't always say what's on his mind or what he's planning to do. Diaa will help you whenever you ask him for help and will give you the most beneficial information you'll need. He doesn't like when someone acts smart on him, or on anyone, he can expose someone's plan pretty quickly and expect what he'll do next, which most probably comes out to be pretty true. He is also known for his good debates throughout the years in the MUN conferences.
Yasseen Abouzeid
Head of IT
Get to Know Yasseen
Yasseen is your greatest support system. He may seem like a hard shell from the outside but on the inside, he's the most generous, loving and supportive friend. Even if he doesn't agree with you, if you want to fly to the moon he will convince you that you are capable of doing it. Never in my life have I met a person that has his goals set straight, following his goals while helping others. He will help you without you asking for help because he has the purest heart. His sarcasm may get in the way sometimes but he will never fail to make you laugh. He has a genuine personality, an open heart and an incredibly intelligent mind that will never fail to blow you away with his original ideas! His work ethic and dedication are what's most important to him. No matter what you are going through, he will never judge you and always wishes the best for everyone around him. Without a shadow of a doubt gives the best advice in times of stress and disappointment, and helps you stand again on your two feet. I'm extremely grateful but most importantly, proud of Yasseen.
Get to know Nour
Nour Rami is one of the kindest, most creative people I know. I'll most probably need more than 200 words to tell you all about her, but since I'm only given 200 words, let me sum up who Nour is and tell you why you made a good choice about reading this and getting to know her. Nour is an example of a perfect friend, she'll be here whenever you need her, she'll listen if you want her to, she'll give you advice if you need her to. She'll have your back always and she'll make you feel very comfortable while talking to her. Besides being the caring person that she is, she is also very helpful. Her creativity will blow your mind and she always finds a way to work things out. She also has a very spontaneous soul, anytime I want to try out something new, before I even tell her, I already know she's down for it. Above all of that, she's also got ELITE music taste and she's a great dancer. Although I have to warn you, her puns…You might need to find a way to get used to hearing a terrible one every 5 minutes.
Farah ElKholy
Head of Ceremonies and Events
Get to know Farah
Farouhaaa might seem a little intimidating at first but deep down she's the most caring, lovable and down-to-earth person you'll ever meet. Whenever you feel lost, Farouha is the right person to go to, she always knows what to say and she tries her best to make you feel better about yourself. definitely one of the most outgoing people I've ever met in my life!! Farouha is very organized. She always tends to bring out the best in people and she's always there for everyone no matter what. Without a doubt, she is one of the most supportive, reliable, faithful and dependable people out there. The word kind-hearted is definitely an understatement to how sweet she is. I always reach out to her for words of encouragement and motivation. Noting how humorous and genuine she is, you can always guarantee good company around her. her smile is priceless. She gets way too protective over the people she truly cares about.
Salma Momen
Head of Ceremonies
Get to know Salma
Salma, also known as "Atef", is the kind of person who could make you go from crying to tearing up from laughing. Her presence is definitely noticeable in any conversation, she could spend hours telling crazy stories about her very unexplainable and questionable life. You actually wouldn't understand a thing since she will never tell a story like a normal person without opening a hundred other conversations. She is the world's biggest procrastinator yet the most hard-working person I know, until this day I don't know how this is even possible. She could finish any assignment in less than an hour and yet she still gets the highest grade in her class (based on a true story). Salma is also a person you could go to whenever you want to let anything out or a shoulder to cry on, trust me she's the last person to judge you. Her obsession with the Lion King since the day she was born is the biggest proof of her kind and pure heart and soul. She is the definition of a "book smart – street dumb" person. You would be very lucky to have her as your partner or friend.
Zeina Essam
Head of Events
Get to know Zeina
No words could ever give Zeina justice. She is super stubborn yet very flexible; she is basically everything and it's opposite, and that's what makes her so special. She is the most loyal friend, most selfless, caring and giving person anyone could ever meet. She has been such a good friend and proved it all along our 6 years of sisterhood. Zeina's the kind of person who you could enjoy your time with and at the same time be very productive and get the work done in no time. Zeina may seem annoying to people who don't know her, but once you get to know her, she gives out the funnest and most joyful vibes. Zeina is the first person I would go to for help because I know that I can always count on her to be there. Zeina has the craziest sock collection anyone could ever imagine and I never thought that someone's socks can say so much about their personality, well now I consider it my collection as well. All in all, anyone who knows Zeina is definitely blessed, because people like Zeina with such good hearts and strong personalities are for sure a blessing. Love you, Zuzu!!!
Mohamed Gasser
Head of Hospitality
Get to know Mohamed
Mohamed is a very hard-working person. When given a task, he will do it with the best quality within the given deadline. Mohamed also does his work with passion. While working Mohamed will always keep you motivated and will always make you want to work more because of his fun personality. He always makes work way more entertaining with his endless jokes that make everyone tear up from laughing. However, when it comes to serious times, Mohamed is as serious as a person can be, he completes the work seriously, on time and with adequate quality. Mohamed is the kind of person who would always volunteer to help the people around him. You can always ask him for help, and he would never refuse to help you even if it has nothing to do with what he is doing, which is what makes him a good leader. Outside of work, once you get to know Mohamed personally, you will see that he has a great personality. He is a kind and fun person to always be around.
Maya Ahmos
Head of Catering
Get to know Maya
Maya is one of the kindest and most genuine people you will ever meet. You will never find her being mean to anyone or treating them badly. She has a really pure heart and never fails to put a smile on your face. If you are ever looking for someone to cheer you up, Maya is definitely the one to go to! She is going to find a way to lift your spirits. She's a very reliable person, and she will always remain by your side no matter what. Maya is a really fun person to have around, she is very outgoing and loves everyone. Wherever she goes, she spreads this amazing and positive vibe that you wouldn't want to miss. Fun fact, once Maya starts laughing it's really hard to get her to stop especially if we're in class. I promise you won't regret having Maya as a friend, I know I don't! She is really smart and hardworking, and can work with anyone you team her with so groupwork sure isn't a problem for Maya. She has always wanted the position of catering and to be honest, I think it is the position that fits her the best.
Mohamed Walid
Head of Catering
Get to Know Mohamed
Mohamed is a hardworking person. In fact, he is extremely persistent and diligent regarding his work. He puts enormous effort in anything and everything he does. In addition, he's one of the most supportive people I've met. In other terms, he's always willing to do anything for the people he cares about and loves. He's one of the fewest people who can actually handle any sort of situation. In other words, he's always on the search for potential solutions instead of complaining. Through my experiences with him in playing soccer, he showed extreme respect to each team member. He is certainly one of the most decent and respectful people I have ever met. Also, he's also beyond patient and kind. He's always ready to help others no matter how difficult the situation is.
Nadim Haitham
Head of Security and Transportation
Get to Know Nadim
As one of Dimo's closest friends, I could definitely confirm that he's the most genuine and caring person you'll ever meet. It's never a dull moment whenever he's around. He's always there for people and I can confirm that he'll never let you down. Dimo is a very reliable person and he never judges people. He's literally the funniest person to ever exist, he never fails to make me laugh. He's cheerful and outgoing therefore it's easy for anyone to communicate with him without hesitation. He takes full responsibility and he respects his commitments. I consider him as my brother since he's always supportive and understanding. He has the purest heart and he wants the best for people. In addition, Dimo is one of the strongest people I know, he went through a lot, but always managed to surpass his obstacles. He's capable of working under stress and I consider this one of his strongest strengths. Dimo, you absolutely light up people's lives, and you don't even seem to notice yourself doing it, so keep being yourself because everyone you know is better off for having you in their lives.
Sara Zakzouk
Head of Security and Transportation
Get to Know Sara
Sarzz, literally the most hyperactive person you'll ever meet. You may know Sara from her loud voice (that's how our friendship started anyways) but if you know Sara well, you'll know that she's the most pure-hearted person with the brightest smile, that lights up any room; and yes you may find her coldness very annoying but it helps whenever you are in a stressful situation. She's the most courageous human being, always challenging herself and succeeding as usual. She makes everything 100x more fun and memorable, as I am sure that she will make this MUN. She can be very goofy and crazy yet never fails to give you good advice whenever you need it. whenever you fall in trouble, do something stupid or even have the best news she's always the person you should call. She matches everyone's energy! Sara has the most bubbly personality and of course we can't forget the most used word by Sara "asshaby" (yes, it's annoying and no, she won't stop using it. Nevertheless I promise you'll get used to it.). I assure you Sara's company will bring you nothing but a smile on your face. Love u so much!
Nadia Ahmed
Head of Media
Get to Know Nadia
Nadia, from where should I start describing one of the most beautiful and kindest souls you will ever meet. She's the shoulder that you can always lean on and will forever be there for you. If you are dealing with any type of problem the best person to go to is Nadia, she gives the best advice ever and always thinks about the best way to help you. You can spend hours gossiping with her and I can guarantee that you will never get bored. The way to Nadia's heart is through dogs, especially golden retrievers, she loves her dog Chimpy more than her friends. Beware she sends the longest voice notes ever, they can be up to 20 minutes, and then the majority of the time she zones out. Her fashion style is astonishing, the way she can mix and match clothing items is incredible. Nadia is the best party buddy ever; we always dance our hearts out and she never runs out of energy. Also, she gives the BEST HUGS ever, when she hugs you she puts all of her emotions and love in the hug. Nadia's smile is so contagious, and it can light up a whole room! I truly encourage you to get to know her. She is truly one of a kind.
Lobna Amr
Journalist Administrator
Get to Know Lobna
Lobna, behbeha, the cute little girl that has a baby's heart who can start crying anywhere and anytime! Don't mistake her for her short height, she can surprise you with how pure of a heart she has. She has the biggest and most generous heart of gold. She's the most hardworking and dedicated person you'll ever meet. Even though she's the messiest person in the world she still manages to give her maximum effort in any work. Lobna is the kind of person with whom you can talk about anything whenever and wherever but you'll probably need to text her because her phone will be on "Do not disturb" as usual. She's that girl that makes you laugh until you cry just because of a silly comment and trust me she can keep laughing 10 minutes straight. She's a true blessing in everyone's life and I'm truly blessed to have such a strong, kind and caring person in my life. She worked really hard to earn this position and I assure you that you'll learn a lot of amazing things from her. Ps: if you're going out with lobna tell her that she should be there at 5 instead of 7 and trust me she will still come at 8.
Laila Shoukry
Journalist Administrator
Get to Know Laila
Without any cliché introduction, but describing Lola only in 200 words is so hard, no amount of words can describe how perfect Laila is. I've known Lola since I was a kid. She's the most energetic person you'll ever meet and the kindest one. Her smile is the cutest and it brightens up the room. You can always count on Laila and she'll always have your back no matter what. She cares about everyone around her, especially her closest friends. You'll never find someone as kind as her. In addition, she's that person with whom you find comfort, a person with whom you can sit with for hours and hours and never get bored of. She is an irreplaceable friend and the purest-hearted person you'll ever meet. Lola always puts grades and work as one of her top priorities and the most remarkable trait about her personality is that she's very positive and optimistic. Lola will always make you laugh until you're out of breath, you can both sit laughing about someone for hours and never get bored. If Laila is your friend you're way too lucky because she's the best person you'll ever meet.
Helmi Fadhel
Photography Adminstrator
Get to Know Helmi
Helmi is one of the most ambitious, determined and impressive people you will ever meet. His discipline, work ethics and passion are unmatched. He's extremely empathetic and can motivate anyone to do the right thing. He's determined to be the best possible person he can be, and dedicates his time to better himself. Helmi is also extremely fun and spreads good vibes everywhere he goes. Helmi is also very sporty. He loves basketball, and is extremely good at it! He takes care of himself accordingly. Helmi is a people person and is able to connect instantly with whoever he talks to. You can talk to him about anything! He's also extremely talented, and he has a gift when it comes to editing. He creates the most captivating videos I've ever seen. Helmi is destined for greatness and with the amount of work he does, he deserves it. I have never seen someone with such an amazing attitude or self-discipline. Helmi is an all-around great guy. He's an amazing friend, listener and thinker. He lights up whatever room he enters. We are all very thankful to have Helmi in our lives. We only have one request: don't forget us when you're famous!
Salma Haitham
Photography Administrator
Get to Know Salma
Salma is one of the most charismatic, understandable, and charitable people, along with many more qualities I would not be able to fit in one paragraph. She is always passionate about what she wants to do and would never give up until it is fulfilled. She cares about everyone around her even when she's not feeling her best. Fun fact about Salma is that she LOVES Turkish shows, so that's a really good icebreaker topic when starting a conversation with her. Name any show and she would love you instantly. She is a gift to everyone around her and would do whatever it takes to comfort you. She is someone you would instantly love after spending a few seconds with her. Apart from all the admirable inner qualities, she is a gorgeous friend and has an elegant sense of style.
Never be afraid to approach her at any time and ask for help and guidance or even just to talk about personal issues. After all, her kindness is a consolation to your distress. Oh! But try not to be too snobby and aggravating because that's when all the good traits vanish and the outraged version of her makes an appearance.
Salma ElAmry
Head of Marketing
Get to Know Salma
Salma is one of a kind. She's the person you can count on anytime, anywhere. Her strongness and strength astonish me. I can confidently say that Salma is indeed a fighter. When it comes to work she takes it by heart and when it comes to kickboxing she can beat you. Never attack Mohamed Salah in front of her, she can cut ties with you. Her obsession with him is frightening. Either you love him as she does or unfriend her. Sometimes I just wonder how a person can be so persistent and never give up. Her big smile hides the deepest worries, even at her darkest moments, she will always be there wearing the prettiest smile and holding her glittery bag. Listen, if you want Salma to love you bring her a colorful set of highlighters, she will fall in love with you. As for the Marketing department, I can assure you that anything you will work on, Salma will be ready with her lists, I mean anything. She amazes me every day with her pure heart and a big smile. Keep going Salouma, I am sure you will make us proud!
Jannat Amr
Social Media Administrator
Get to know Jannat
In simple terms, Jannat is my inner voice. She can easily get how I'm feeling, and I can talk to her about anything no matter how irrelevant or insignificant the topic may be. By nature, she is a very understanding and considerate person. When I think of ways to describe her, the words "pure-hearted, reliable, thoughtful and trustworthy" immediately come to mind. A quality that I find most intriguing about her is how selfless she is. She truly has admirable concern and care for everyone. She makes compromises for the sake of others. She puts other people's needs before her own in order to ensure that she prioritizes supporting her friends above anything else. She is the ideal representation of a genuine, loving, and caring person. She is undoubtedly a person without judgement, a person you could open up to about anything and everything, and who would still be there for you and look out for you no matter what. Not to exaggerate, but, she is unquestionably beyond strong and patient. Her light-hearted and bubbly personality never ceases to amaze me. It might not seem like it, but she is certainly one of the most upbeat and energetic people you'll ever meet.
Farida Refaat
Social Media Administrator
Get to know Farida
Where do I even start? Farida is the person who everyone wants to be friends with. She has a way of making you feel accepted and loved. Even though she might not know it, her smile makes everyone feel better. Farida's first priority is to always make others happy. She will go out of her way just to see you smile or laugh. She is definitely the person who makes the stupidest yet most hilarious jokes in the most serious and unfitting situations. She can make you laugh uncontrollably when you are feeling down, and can make you open up even when you really don't feel like it. Farida is one who is a big fan of personal space, but if you ever manage to get a hug from her, it will be the best one you have ever had. Farida is constantly inspiring people to become better versions of themselves. She does so by seeing the good in them, and setting an amazing example of what a good person looks like. If you ever get the pleasure to get to know Farida, know that she will constantly send you hilarious memes.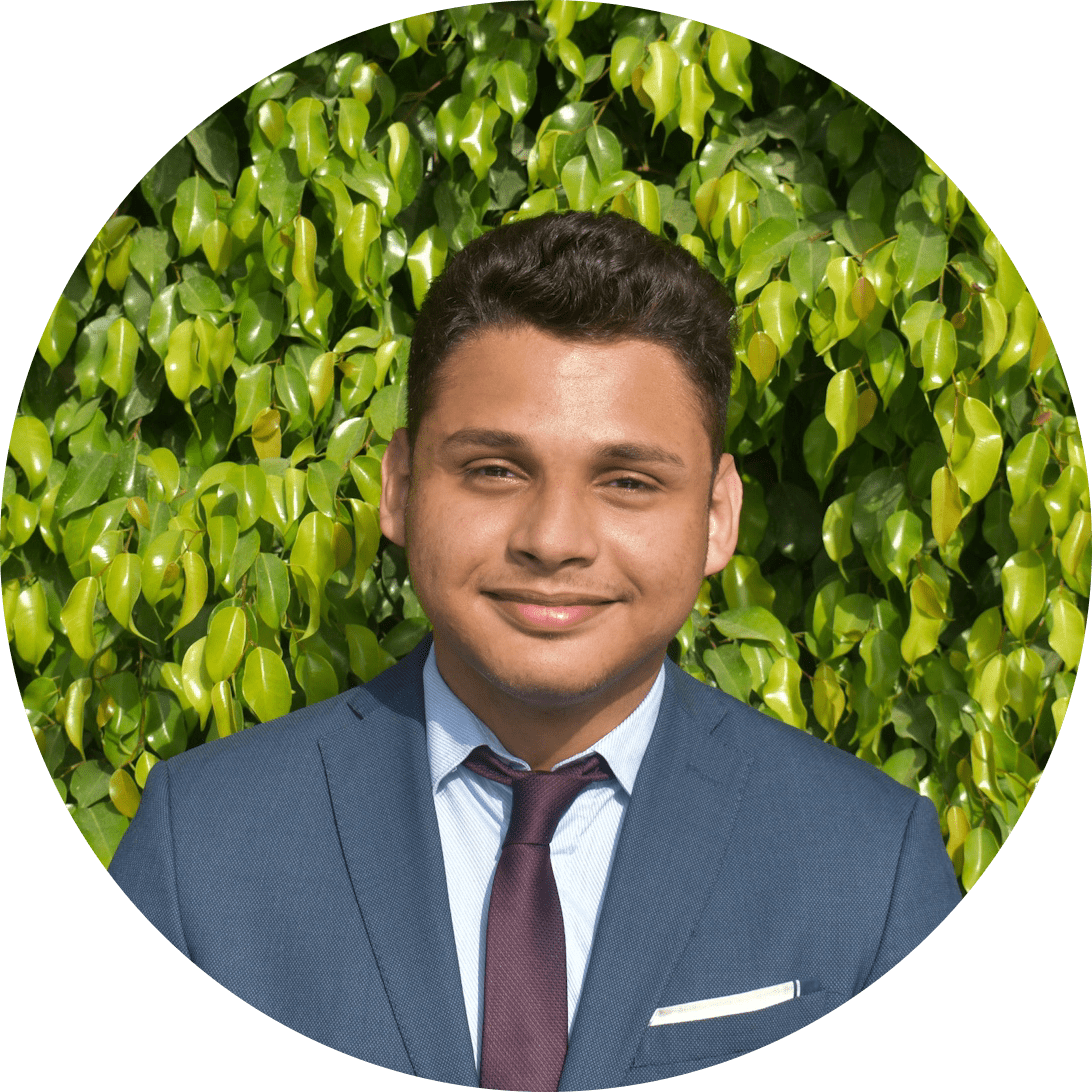 Ahmed Kamal
Head of Accommodation
Get to know Ahmed
As someone who didn't know Hamada for a long time, but since the first day we met, I noticed his active personality and his free spirit. Even after knowing him, I found out that he's a great friend with a light heart. He won't let you stay in a bad mood for too long, because his contagious humor will quickly lighten your load and make you forget about your problems, at least for a little while. Be sure that whenever you need him, he will be there for you. Ahmed knows how to deal with all kinds of people which makes him loved by everyone. Having him around you can guarantee good company. And in his absence, you will always feel you're missing his hyper, energetic personality. Despite his craziness, he's a very responsible person that anyone could rely on and knows how to separate between work time and party time, which makes him very productive while working and the craziest and most outgoing while partying. Try to spend as much time as you can with him, you will never get bored. And I'm very grateful to have the opportunity to work with someone who is an amazing person inside out like Hamada.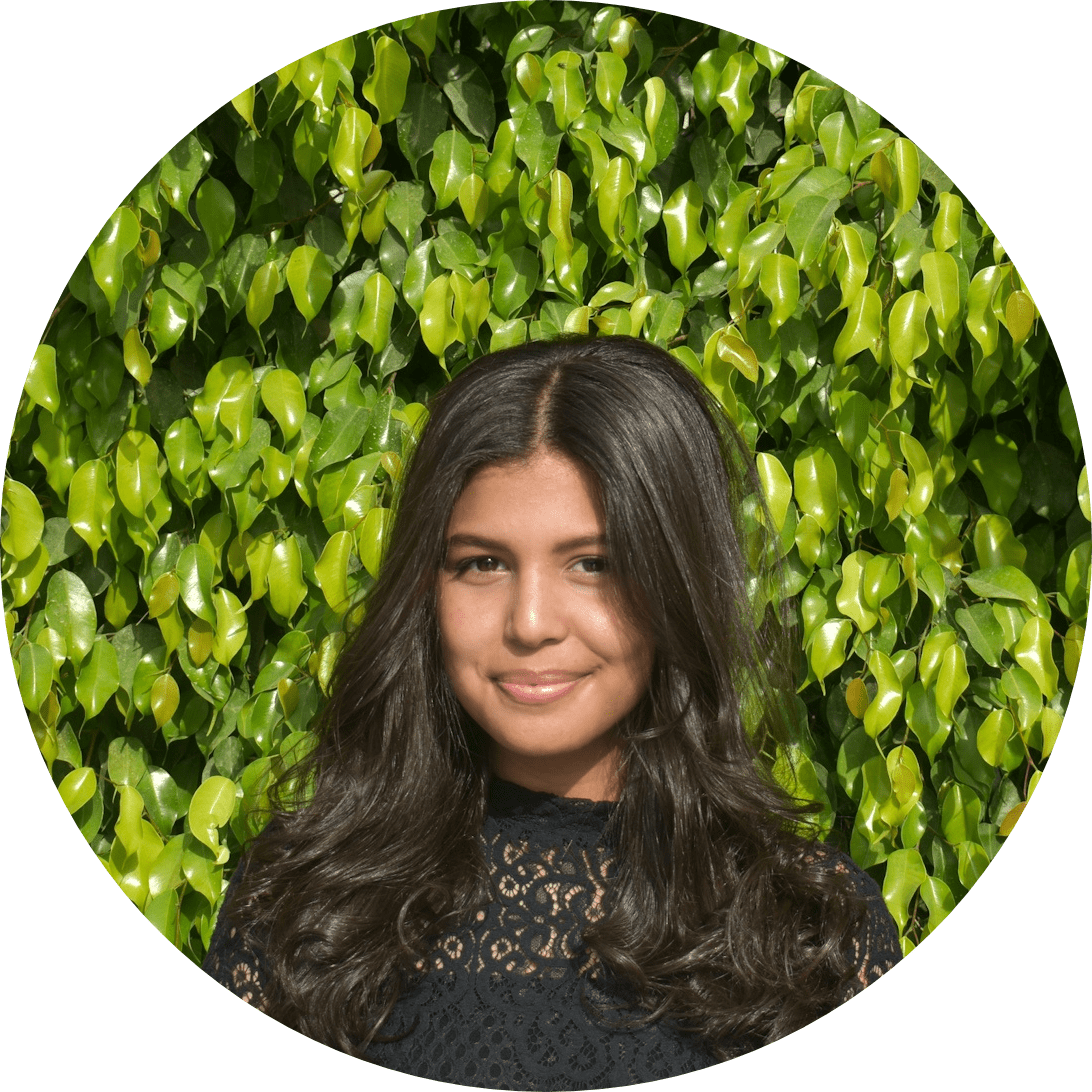 Hana Amin
Head of Sponsoring
Get to know Hana
If you're looking for a good laugh to have just to cool off in the midst of a hard-working session, Hannah is the person to turn to. You can never feel uneasy when you're around her. Hannah's friendliness and kind heart are just a few words to describe her purity. When it comes to Hannah, she'll make a 1 year friendship feel like a connection that has lasted forever. Her ability to brighten the room with her energy is totally normal, you'll get used to it don't worry. A soul that is beautiful inside and out, sense of humour worth a million bucks, and a lisp for the letter R that'll make you tear up from laughter and brightens up her own smile. With that being said, it'll be pretty hard to break her, or give her a hard time, when Hannah gets mad, she becomes even funnier, so make sure not to take advantage of that or things might end up uglier for you! A local foodie is also one of Hannah's traits, so don't worry about missing your lunch break meal, Hannah's got you covered. For a fun time during hard work, Hannah is the girl to turn to.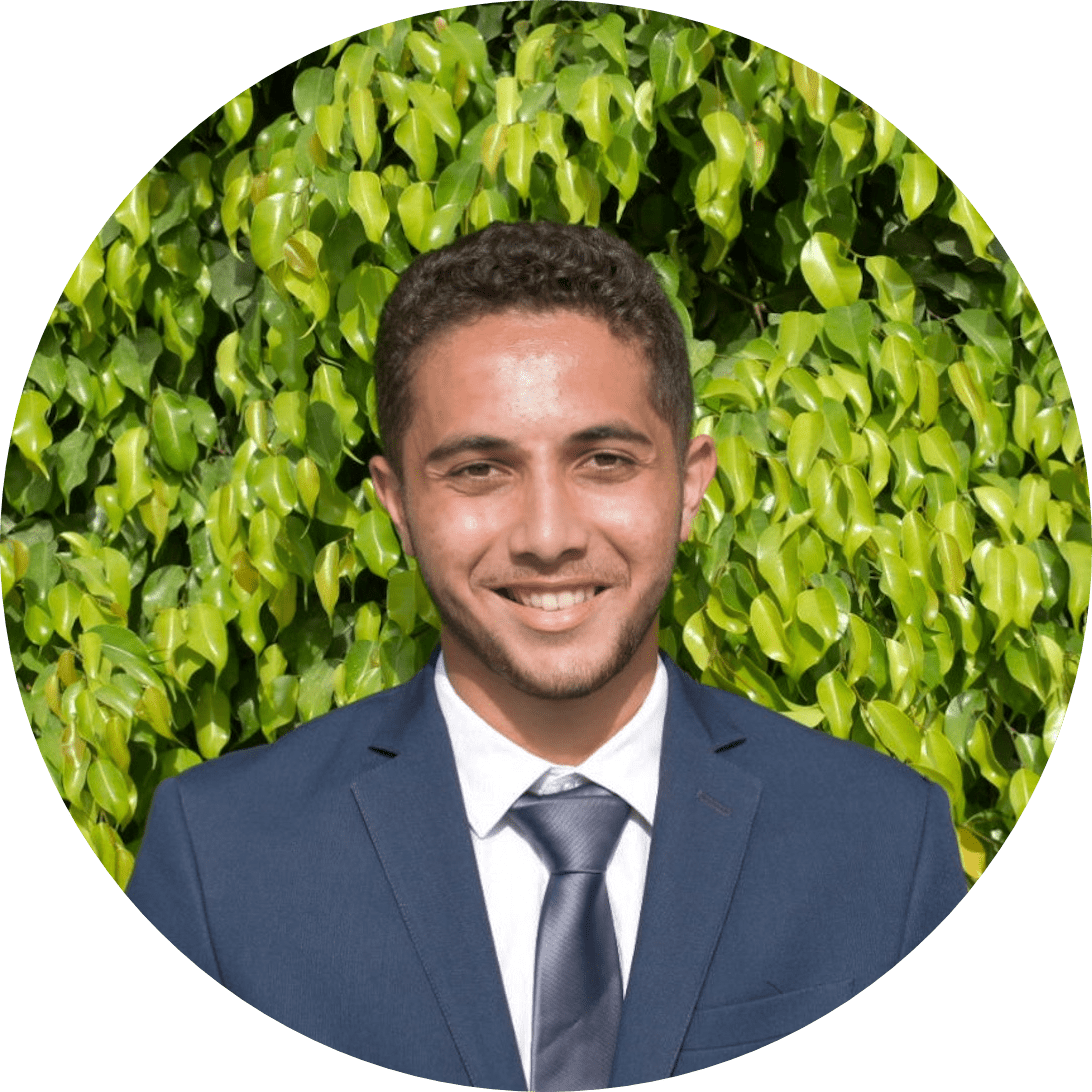 Youssef Mohamed
Head of Sponsoring
Get to Know Youssef
Youssef Mohamed, well known as Oufa, and athlete of the team. Knowing him for close to a decade, he is a very thoughtful and caring compagnon. It is always great to be around him. He is known for being the "rational" and "wise" one in the friend group. Oufa is a very hardworking and efficient man and he truly knows when to get serious and do his best work. This is what makes him a very important aspect in the team. You can't forget to talk about Oufa's unconditional love for Indomie. It can even be considered as one of his personality traits. He is also known for his trendy style and his sense of humor, which never fails to impress me. Oufa is very smart, he studies a lot to improve his academic skills, and it started to pay off this year. Oufa is very clever. He finds a solution to everything, you can count on him to support you and aid you in tough situations.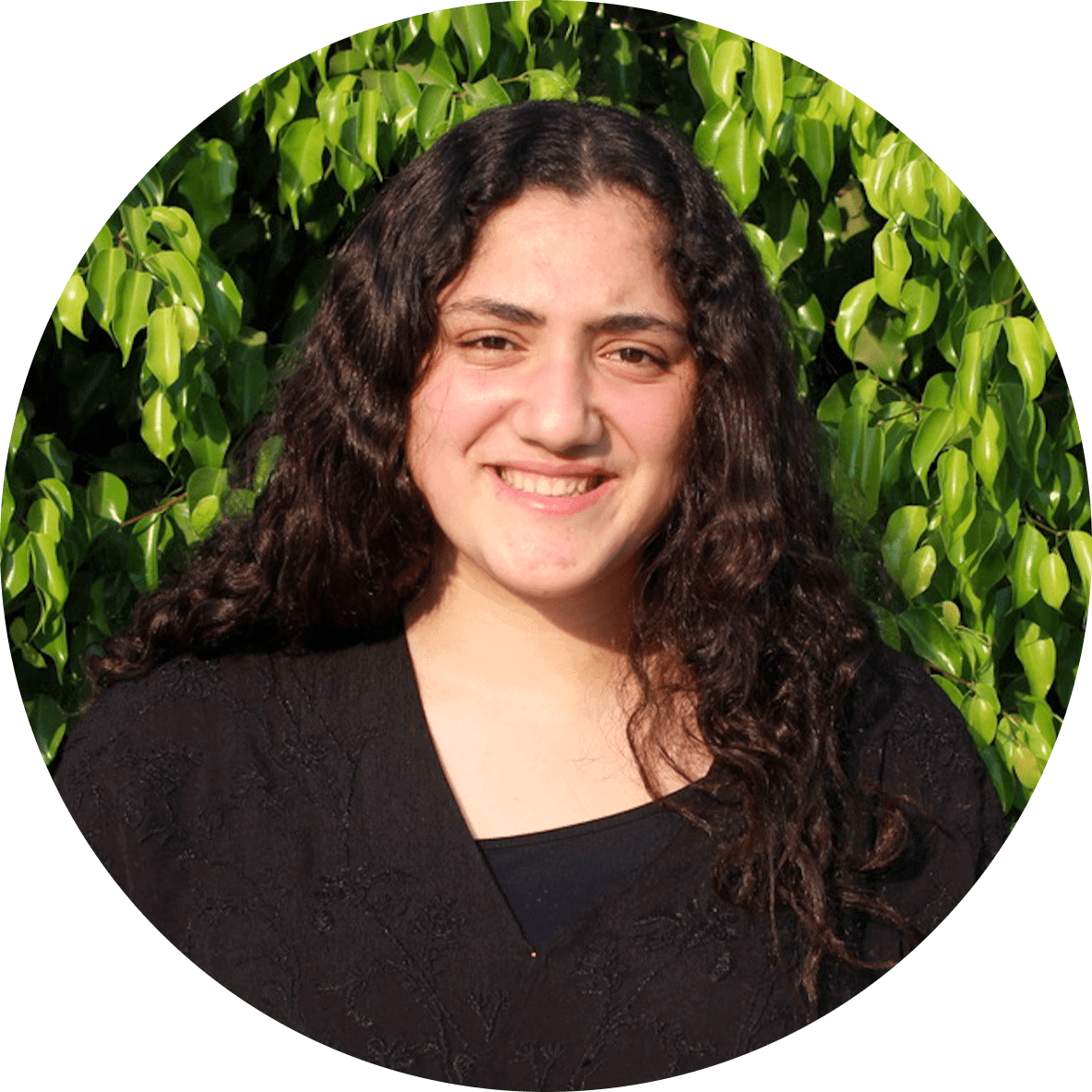 Dima Magued
Head of Admins
Get to Know Dima
Imagine having a ray of sunshine spreading joy all around the room, that's Domdom! She's always making every situation 100x funnier. I've known Dima for a very long time and let me tell you, no room is ever complete without her noisy yet fun presence. She's our social butterfly, always making sure that everyone around her is comfortable and as happy as her! Dima is reliable and very easy to talk to, the lovable friend that's always there for you no matter what. Despite her being this bomb of energy, she will suddenly shift into this hardworking girl that accomplishes whatever she puts her mind to. Whenever she works on a task, she makes sure to complete it perfectly and devotes all of her effort to it. She's very dedicated and knows how to bring her creativity into her work. You can always count on her to comfort each team member and cheer them up in any stressful situation, she will probably crack a joke and laugh before they do. I believe that Mima is a perfect asset to the team since she's helpful, energetic, dedicated, and hands down the funniest girl you'll meet. Dima is the complete package that will make this OISMUN memorable.
Mariam Ezzat
Vice-Head of Admins
Get to Know Mariam
Mariam is the kind of person you'll never get bored of, ever. No matter how much you think you know her, she'll never fail to surprise you. She's got the oddest stories to tell. You'll never get tired of her very lame jokes. In for the gossip? Mariam will fill you in with all the latest! Knowing her for 13 years has proved to me that despite it all, she has the purest of hearts and cares the most. She's someone to stand by you, support you and never leave your side. I admire her dedication and commitment when it comes to work. She gives the best advice, but never follows them herself. She's the most extroverted of extroverts, making her super friendly while getting along with almost everyone. When she sets her mind into something, she'll undoubtedly perfect it. She has an incomprehensible love for kids, making her ideal for her position. She's an incredible, utterly talented girl. Watch her shift from a Lebanese accent to singing "je suis malade" while impersonating Dalida. Consider yourself lucky knowing our queen of impersonations, for she is a true blessing.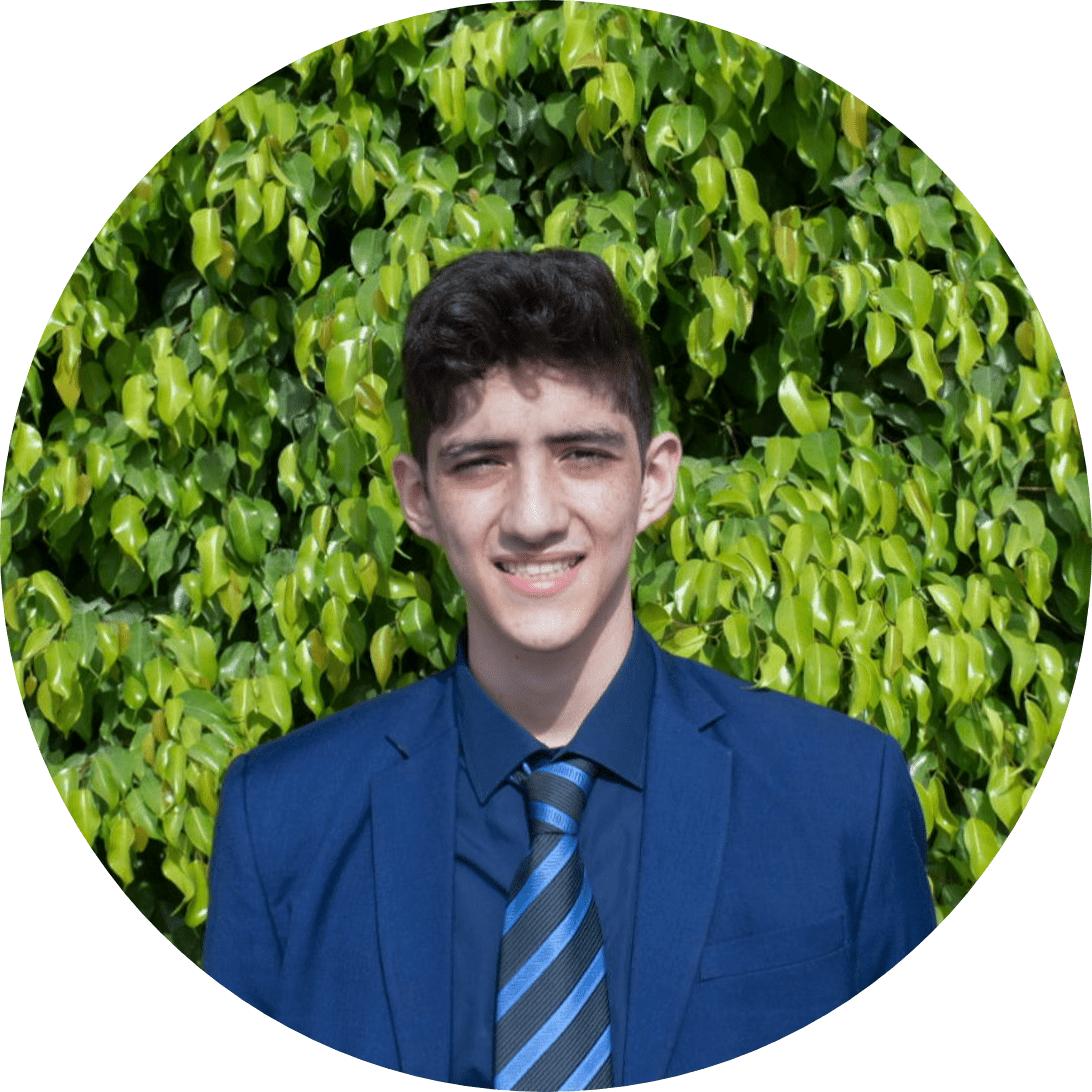 Aly Samir
Student Officer
Get to know Aly
Aly, or I should say Lilo as he's known is one of the kindest people you can ever meet. One of our finest, hardworking and Serious men on the team. He always gives you positive energy. Lilo is a responsible person that you can always count on him. If you asked him to do a certain task last minute he wouldn't refuse, contrary he will do it. Aly is addicted to League of Legends and nobody know why but that just explains how good of a gamer he is. Even if he doesn't know you well, he'll get to know you so you could be friends. Whenever he is around he spreads positive energy and make the funniest jokes which makes everyone laugh. Yet you can ask him on most topics and he will reply rather cleverly. He doesn't get stressed and is pretty relaxed most of the time and always in a good mood which means Lilo is a great man to be around because you'll simply be always in a good mood. If you want an advice, Aly is the man to go to that's because he's straight-forward, direct and honest.
Jana Walid
Student Officer
Get to Know Jana
Jana or as I like to call her Joona is a truly wonderful person. Words can never describe how generous and genuine she truly is. She's always on the front line aiding her fellow colleagues out and never late to lend a helping hand. On one hand she's extremely outgoing and has such a cheerful personality to such an extent that you'd always want to hang out with her. On the other hand, when it comes to serious and important matters, she puts 100% of her focus and effort in it. She gives all of her undivided attention to the matter at hand and approaches it in an organised perspective. She's not only organised in relevant things but also in her personal life .Moreover, when she sets her mind on a goal, she achieves it whatever the occurring complications are. If there's one word to describe her, it will simply be hard worker . All in all, you'd be lucky to have a supportive, motivational and devoted person like her by your side through thick and thin .Jana is extremely fun to be around, this is why you'd be very lucky to work with her during this conference
Amr El-Nomrosy
Student Officer
Get to Know Amr
Dear Amr,
My friend, mi amigo, mon pote, since day one.
His sense of humour that fills the room with joyful vibes will forever be one of the greatest things about him. I believe he'll be a great addition to this team, since he has a lot of experience in teamwork. If anyone gets to be Amr's partner I'd consider them a lucky person. With his multiple skills, he'll definitely carry a big portion of the workload and make an amazing partner. He may be 5ft long, but his confidence is much bigger. He's a horse and a dog owner, but most importantly a good friend with good confidence and potential. He's a guy who likes to compete, is empathetic, passionate and persuasive, and it goes on.
Amr has a warm, helpful,affectionate and lovable personality, that is always wanting to make friends and grow his circle into meeting one another, but his shyness comes in the way of that. To wrap it up, this individual will enlighten up any committee and create friendship and partnership between any of his unknown colleagues.
Amina El-Shazly
Student Officer
Get to Know Amina
Being best friends with Amina and only describing her in 200 words is so hard. Imagine having someone who you can literally talk to about anything, basically a second sister. Amina never fails to cheer me up. She is one of the funniest and purest people ever. Amouni, a hardworking and dedicated you'll gave the privilege to meet and work with, you'll be impressed to see how much dedicated she is to her work, she's the person who can give you the best advice but never help herself, if Amina never threatened you with a pen then she doesn't like you , if you're not close to Amina you'll think she's a shy person while she's actually an outgoing person, believe me when I say she will surprise you more and more while you get to know her with her brilliant ideas. Lastly, Amina will always be here for you no matter what. I'm glad to call her my sister, and I advise getting to know her because she is really unique.
May Makkouk
Student Officer
Get to Know May
We all just met May or Mai as we all call her at biology class at the beginning of this year, but she is an amazing friend and a hard worker. May really knows what she wants and she always surprises us with her funny side; with all the laughs we have in classes together. She always knows how to cheer someone up and what to say at what time, and honestly speaking, I am very honored to be one of her friends and her classmates. May has the purest heart, and she's always trying to help everyone out. May is so responsible to the point where we call her the "MOM" of the group, and she always has the most interesting and funniest stories to tell. Yes, she only attended OISMUN once but she nailed it and got a best delegate certificate which we all knew was going to happen because she is so determined and hardworking, and I assure you that she's a great addition to this team. I have only known her for like 5 months, but this doesn't change the fact that we got close in no time to the point where we call each other besties; and this a literal proof of how friendly May is! I'm resentful of the people who are going to work with her during OISMUN and TDC.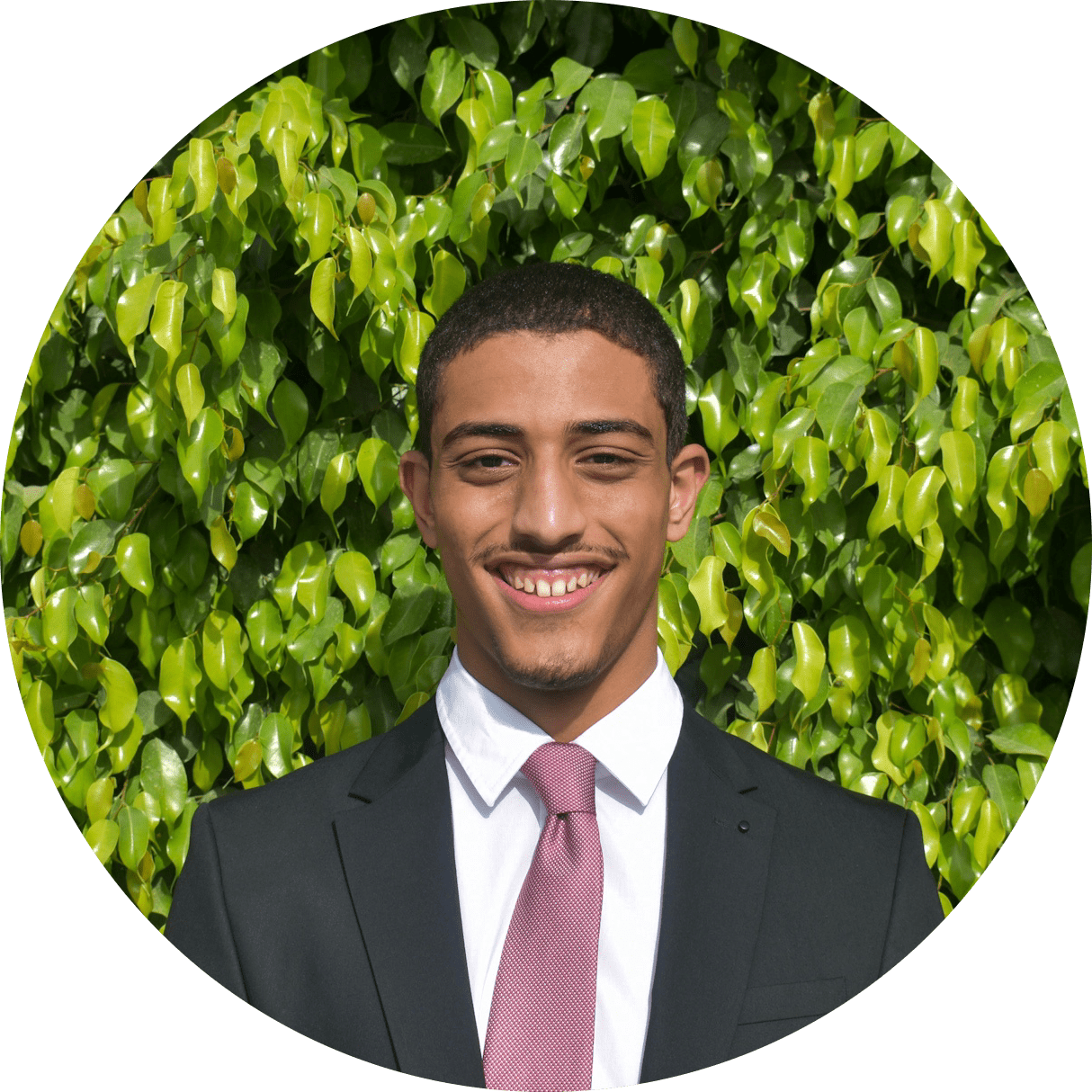 Adam Mekki
Student Officer
Get to Know Adam
Adam Mekki is purely Egyptian but he lived in Dubai since his childhood and then returned to Egypt a few years ago. He's known as one of the most hard-working students. He's also an athlete, a water polo player. Everybody loves him, even if they don't know him personally, because he's known as a polite student and loyal to all his friends. Mekki is characterised by an elegant and lively spirit, and with a smile most of the time, even in the most difficult moments. He's very supportive. He can inspire people to be the best version of themselves with his helpful advice. He's an excellent student, all the teachers love him and rely on him a lot. He is fluent in all the languages we learn at school. All this indicates that he is a responsible person.
Salma El Dawy
Student Officer
Get to Know Salma
If I would describe Daw Daw in a sentence then she's a five-year-old in a 16-year old's body. She's always dynamic and energetic, and she's obsessed with sweets and the Legend of Avatar. She's the fun friend whose always ready to do crazy things like randomly dance to a fully choreographed Indian song in front of the whole school. If you don't know her yet, you're missing out. Trust me, approach her with food or candy, and you already gained a special place in her heart. She's the best friend anyone could ask for, she's selfless, empathetic, a great listener and is willing to go the extra mile to put a smile on your face. In a way she's the "James" to your "Riley". She's as much of a hard worker as she is of a great friend. She's motivated, determined, balanced and every IB learner profile you can remember. Although, I doubt she can list four of them. I'm really looking forward to witnessing a committee with Salma El Doudou as a Student Officer. A committee full of heated debates, full of action, inside jokes, dancing and new friendships. An MUN experience with her is definitely an interesting and unforgettable one.
Salma Ahmed
Student Officer
Get to Know Salma
Do you ever wonder, how would it feel like having a real-life Disney princess as a friend? Well, here is your chance. Salma, also known as Saloumi or even Lily, is the perfect example of a friendly personality. Although she may appear shy, Salma is one bubbly person. She's incredibly kind and definitely someone you can count on for any help. Salma is the one person I know who can be both, a fun spirit and a mom-friend, at the same time; she can be the person who reminds you of your exams, but can also be spotted dancing her night-away. This book-addict, dog lover and makeup legend is like no other. When she's passionate about something such as makeup, she takes it to the next level. Salma is most definitely the type of person who would jump out of excitement to support you and would try her hardest to help you during a crisis. It is truly hard NOT wanting to be friends with her. One thing that makes her distinctive is her creativity. She always aspires to stay unique and deliver something that has never been seen before. That is why I'm certain she is an unmatched team member.
Salma Hatem
Student Officer
Get to Know Salma
Loumii, our ray of sunshine, my most talented sister. By knowing Salma you'll know that she has one of the strongest personalities, however, in situations she can be one of the shyest people you'll ever meet. Friends or not you can rely on Saloumyy no matter what, she'll always have your back. Don't even get me started on her reaction if someone disrespects a woman or her rights, I can tell you she gets crazy. Salma's personality is a combination of a caring, hardworking and a very hyper person, it annoys me that she's always right. Salma, the one who makes the most amazing cinnamon rolls you'll ever taste will be an amazing president and every delegate will be honored to be in her committee. Just a tip don't stand beside her when she's laughing, you'll most probably get hurt. Ps: you're so golden.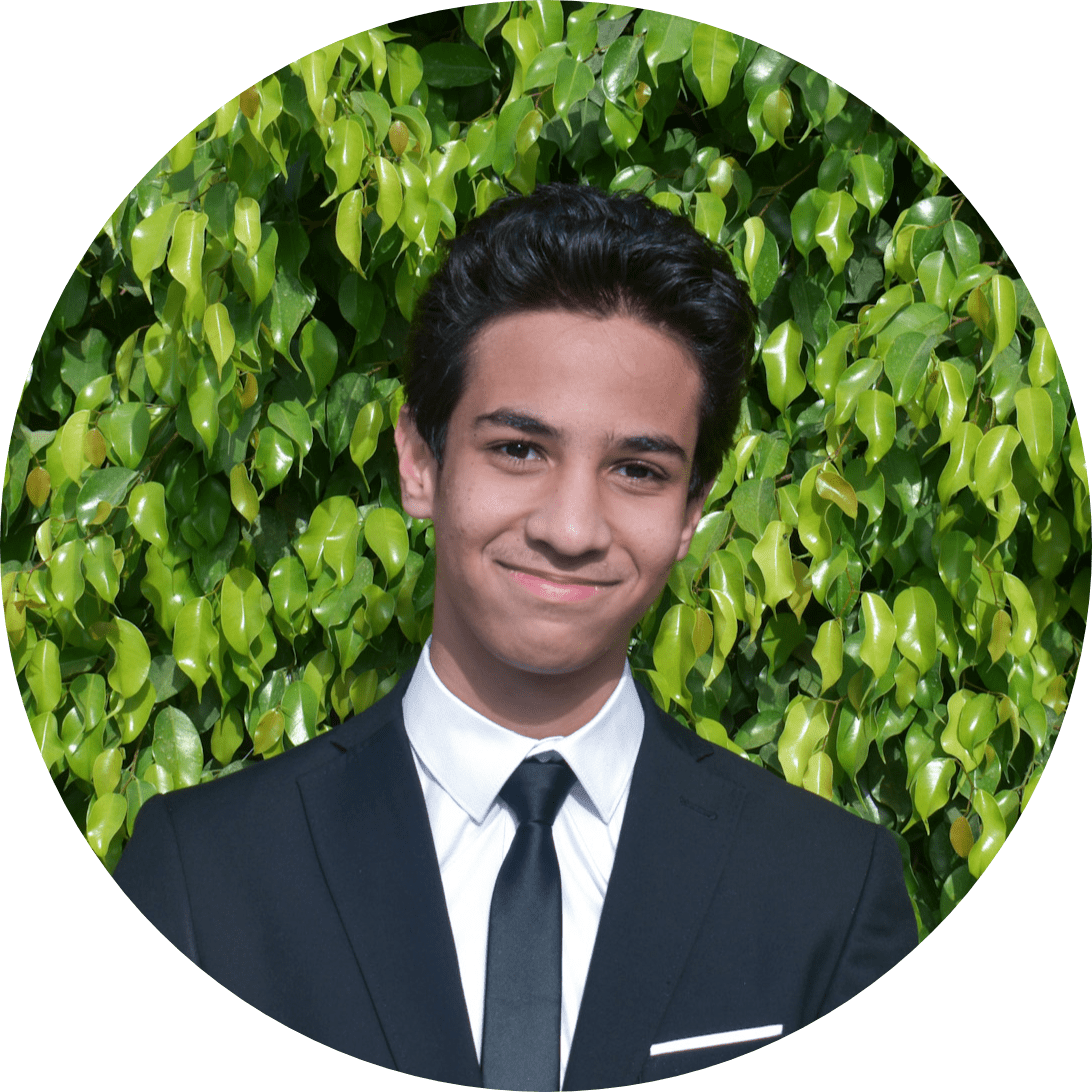 Mahmoud Shady
Student Officer
Get to Know Mahmoud
Mahmoud Shady, what can I say about him? There is so much to say but no words to say them with. So let's start with the simple stuff; he's one of the smartest , kindest, most caring people ever. He's always ready to help anyone with anything, whether it's school related or just the need to talk to someone, even if you don't know him that well he will always be there for you when you need him. If a member of the team or anyone from his committee is having any problems, be sure that Mahmoud will probably be the first person by their side. He truly is one of the most intelligent humans I have ever come across, his interest in everything MUN related from politics to debate made him an amazing delegate and I'm sure that it will make him an even better chair. He deserves everything good and if he works hard enough he will end up on the top of the world. If you get the chance to work with him or get to know him, know that you are extremely lucky.
Jana Maarek
Student Officer
Get to Know Jana
Being asked to describe Jana in 200 words might be one of the hardest tasks ever because she's FULL of amazing traits that make her the person she is, so forgive me if this paragraph is not enough. I never thought i could find someone with such a unique personality as jana's, the one who turns your trauma into dark jokes yet the one you should always run to whenever in a crisis or a breakdown. As cliché as this sounds but Jana is literally the kindest human I've ever met, that type of kindness you can't even describe. However, if you irritate her she will get angry to the point where she would start making very weird moves to hit you and let's not forget her iconic looks. Despite that she's the biggest procrastinator ever and she never gets out of bed, she's always down for crazy ideas and experiences. literally NEVER a dull moment around her. To whoever will be a delegate in her committee, trust me this goofy yet serious and extremely helpful person will make your TDC, OISMAL and OISMUN experiences the best ones ever! She might even let you dye her hair red or try an all pink makeup look on her.
Ahmed Zikry
Student Officer
Get to know Ahmed
Ahmed Zikry is an intelligent, hardworking, and dedicated person. He is a person who thrives to get what he wants by doing everything it takes. Zikry is a trustworthy person, and if he gives you his word, you can be sure that he will not break his promise. Also, he is a fun person to talk to, and around him, you can never be bored. Ahmed is a very kind and caring person who treats everyone with respect and care. He is also friendly and is easy to talk to and be friends with. When it comes to work, he works professionally and is very diplomatic. He creates and maintains mutual respect with others in order to keep working on a professional level. Zikry is a person who loves to learn about new things in life which helps him gain new skills in life.
Mariam Maher
Student Officer
Get to Know Mariam
Mariam is the kind of person who seems shy at first, but when you get to know her, you would definitely notice that she is the kindest, yet the funniest person you will ever meet. Whether you are happy or sad, facing a bad situation or right, you will always find her by your side. She is beautiful inside and out. And she is the best at giving advice and helping you in your hard times. No words could describe how unique she is. And her laugh is everything, she spreads joy everywhere. Her obsession with Marvel is indescribable! She could talk about it for hours and not get bored. She is even the person who made me watch my first Marvel movie. And when it comes to debates, she becomes a whole different person, intelligent and hard-working. The way she always tries to become better is admirable. Also, you should know that sometimes it would take from 2 to 3 days for her to pick up your calls, that's because she is always on YouTube or sharing memes on Instagram. Trust me, she is the kind of friend you'll be comfortable talking with, the one I consider as family.
Nour Amir
Student Officer
Get to Know Nour
Nour Amir, the resident K-pop stan of our school. You might know her as the short girl who rants about asian men all the time, but people close to her know her as the most caring, helpful friend you could ever encounter. She's smart, kind, and never turns down a friend in need. Nour's obsessions are what makes her all the more charming and exciting to get to know. She's like a small ball of energy, who never fails to light up any room she enters. Although her puns are a bit… off (throwback to her instagram username "lightamir"), her jokes will always cheer you up. In addition, she always brings the best "mahshi" to school and shares it with us, her generosity truly speaks volumes, especially when it comes to food (thanks for paying for all the pizzas I ate at last year's journée sportive). Apart from all her food journeys with me, Nouni is seriously the most hard working person I have ever met. She always gives her best no matter what she's doing, and I have no doubt that she'll put 110% of her energy into this conference.
Youssef Shaalan
Student Officer
Get to Know Youssef
Shaalan, "The inverse Einstein". It's challenging to describe such a person with a few words. No matter what happens, he'll be there to help, and he'll be happy to do it. Despite his weird personality, he's the kind of person you can count on. He is very caring , but loves to shoot straight. His honesty can sometimes be problematic because he is no liar. He's always an enthusiastic and energetic person. Despite the fact that he always complains about the workload, when it comes to work, he gives 100% of his dedication to the tasks. On the other hand, having him around can make the atmosphere 10 times funnier and more enjoyable. Wherever you find him, you'll find people laughing because he probably just cracked a joke. His personality fits perfectly to the role of a chair. Having such a personality in the committee will certainly create a cheerful atmosphere for the delegates. I'm certain that Shaalan will make OISMUN's atmosphere very fun. Overall, we can confidently say that his perfect personality will make our OISMUN experience an unforgettable one.
Hussein Hesham
Student Officer
Get to Know Hussein
Probably the youngest team member, Sehs is the person who can extremely stress you out AND comfort you at the same time. I guarantee that you won't ever meet a nerd & a perfectionist as fun as him. In human form, hussein is the expression 'e3mel men el fesikh sharbat' meaning, any task you give to this super hardworking person, he ONLY shows you amazing results. In the 13 years I've known him for, he never failed to astonish me with his dedication and organisation skills. When he's passionate about something, he puts his whole mind to it. Although he might seem intimidating and scary to approach at first BUT deep down, he's the sweetest, funniest, & most understanding person ever! Hussein is the kind of person you can rely on NO MATTER WHAT…. except when he has training. He's living proof that if someone tells you they'll call you later, just go on with your day and forget about it. Hesso, the amount of trust I have in you to make this conference memorable for the whole team is CRAZY. Keep making others feel confident & proud of themselves. I can't wait for you all to finally get to know my favorite person and work-partner.
Yahia Bahei
Student Officer
Get to Know Yahia
Yehia is known for his intellect and ability for reason and understanding. A bright person is able to use accumulated information in new scenarios. He is a very charitable and compassionate person who's ready to help anyone around him at any time. He is a person who uses humor correctly to break up stressful or uneasy situations able to cope with deep stress or pressure. He can be very trustworthy, although mischievous, and will support you at any moment. Whoever works with him is lucky to have him, a respectable, kind human being with knowledge seemingly immeasurable. Yehia is a capable person, able to lead a group if needed. A conversation with him will undoubtedly become interesting (especially because he shouts BONJOUR! at the start of every call). When anyone's in need you would always find him helping, ready to lend a hand especially when it comes to school; never has he declined to help anyone even when he is busy with his own work. He is a person who (I don't know how) is able to explain ANY topic even if he doesn't even understand the topic himself. Anyways to describe Yehia in three words it would be; Kind, Caring, Funny, Respectable, Knowledgeable…. Well maybe more than three words are needed!
Kenzy Tamer
Student Officer
Get to Know Kenzy
Talking about a person like Kenzy would be very interesting but on the other hand she contains a lot of multitudes to the point where I can't describe her in one paragraph! However, I can say that after being friends for a long time, I can only describe her as a big garden full of red flowers. Why specifically the red flower? The red flower represents a joker for Kenzy's expressions; she uses it more than using the letters of the alphabet. Also she has a talent of giving new names to people; "Rebreb", "Eli", "B" and "GB" which is apparently related to Great Britain but trust me it's not! Talking a lot about cinematography productions, giving her critical arguments which I certainly believe are going to be extremely beneficial for her chosen committee! Kenzy is so obsessed with Abdel Nasser's stickers that they may seem awkward but also unique, so don't get intrigued if she randomly starts sending those out of nowhere. She adores the actress Alba Flores who played Nairobi in LCDP, and by the way, I've seen her acting horrendously dramatic after her death which was quite funny to watch. Waiting to see what she'll bring in the next conference and indeed, I'm sure that it will be tremendous!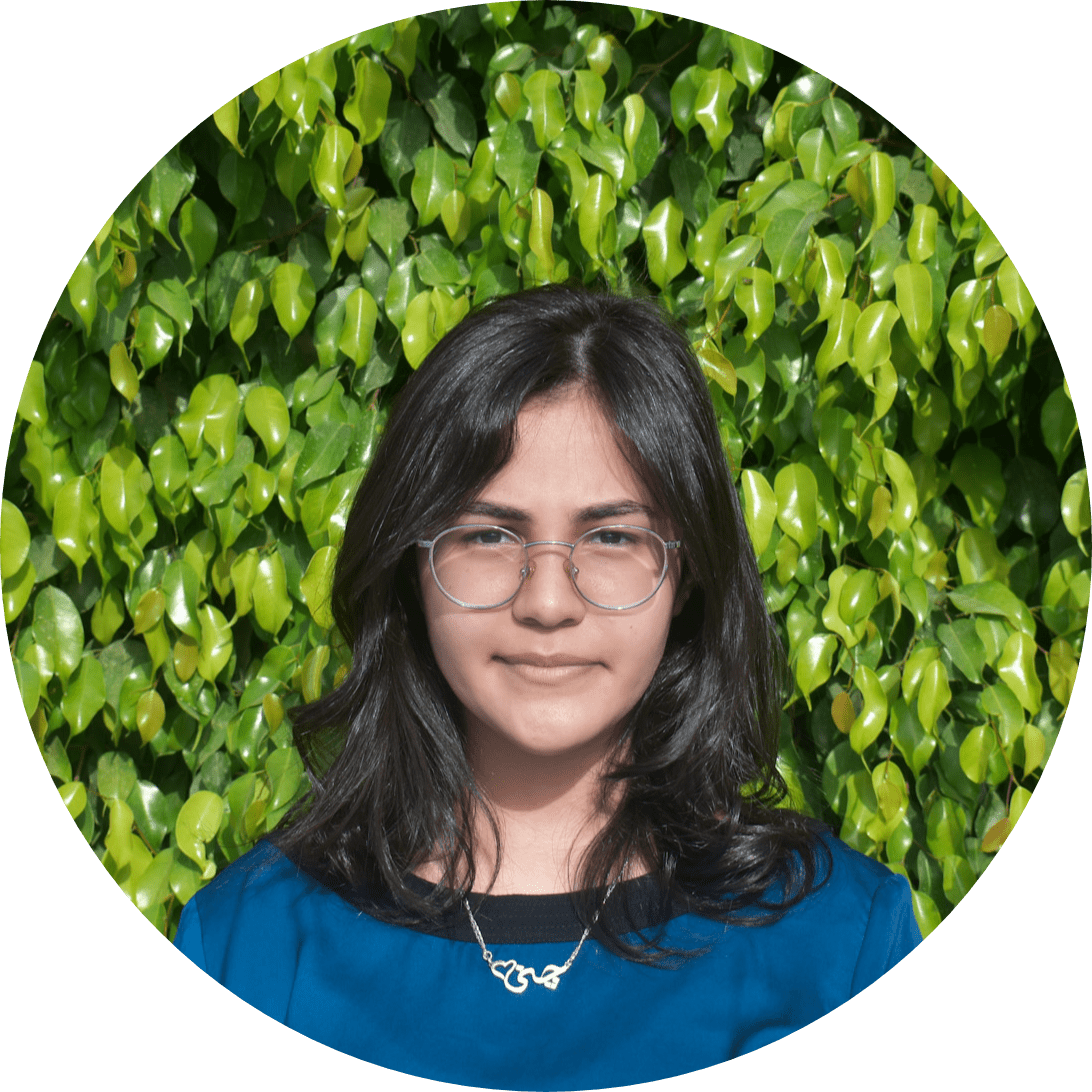 Jana Khaled
Student Officer
Get to Know Jana
Jana may seem like the typical shy and introverted girl at first, but once you get to know her, you'll soon realize how wrong you were. To be honest with you, Jana is one of the kindest people I've ever met, she has a deep sense of empathy that never ceases to amaze me. You'll always find her by your side no matter what, she's the type of person that would be truly happy for you when something good happens, sometimes it can even be shocking to see how selfless she really is. I can't even stress this enough but Jana is literally a walking support system, she'll always be there for you through anything, and I mean anything. Not to mention how fun it is to be around her. She's one of the most positive people you'll ever meet, she does everything with a smile on her face. Moreover, Jana is extremely dedicated to anything she does, not because she has to but because she's always passionate about everything she does. She's incredibly smart, hard-working, and is always trying to encourage people to do their best. 200 words aren't enough to describe how amazing of a person Jana truly is.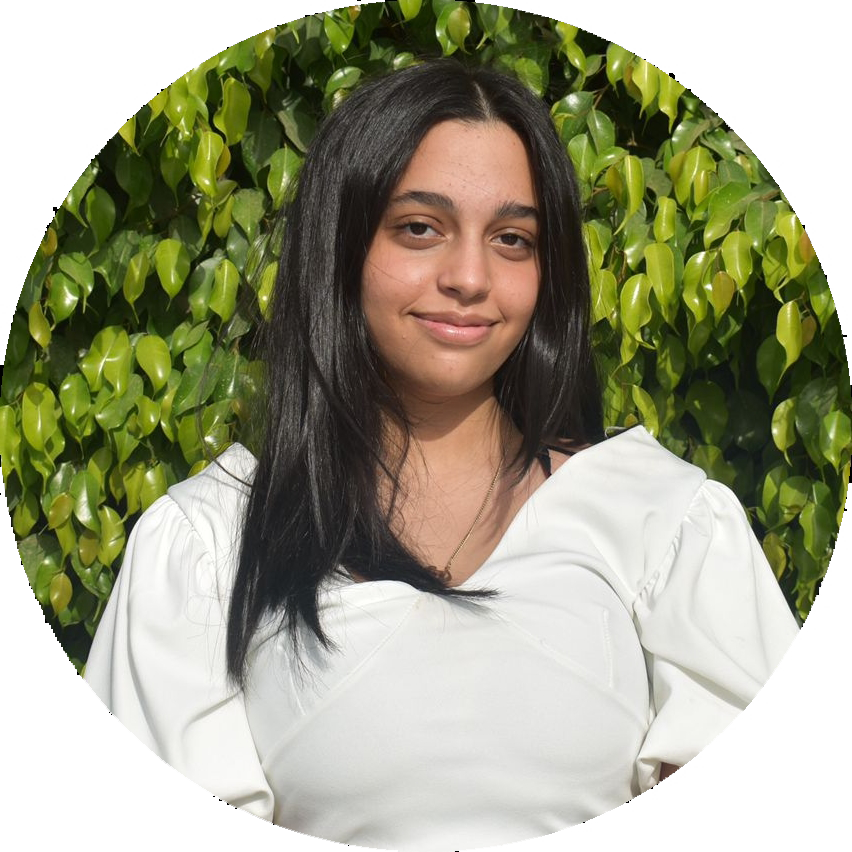 Rawan Mazen
Student Officer
Get to Know Rawan
Rawan is your social butterfly. She is extremely sociable and very approachable, when you talk to her she will welcome you with the BRIGHTEST smile. She never fails to support everyone and root for them. Rawan instantly brings sunshine into the room when she enters, she makes the environment so much brighter. She is a very kind person and warm-hearted. She's so supportive and has one the purest hearts! She always brings a great element of her mind in every situation. Roro blows the room away with her smartness. She is very quick-witted and her work is nothing but perfection. Her dedication to her work is amazing, her final product will never fail to impress you. You should see Rawan and her passion for work, it's simply astonishing! She is extremely courageous and is never afraid to take risks and I admire that about her. If she has her goals set, she will try everything to achieve it. Her positive mindset always encourages others and makes it a delight to be around her. In stressful situations, she is collected and always radiates calm energy and walks with complete confidence…Simply put, her work ethic is remarkable.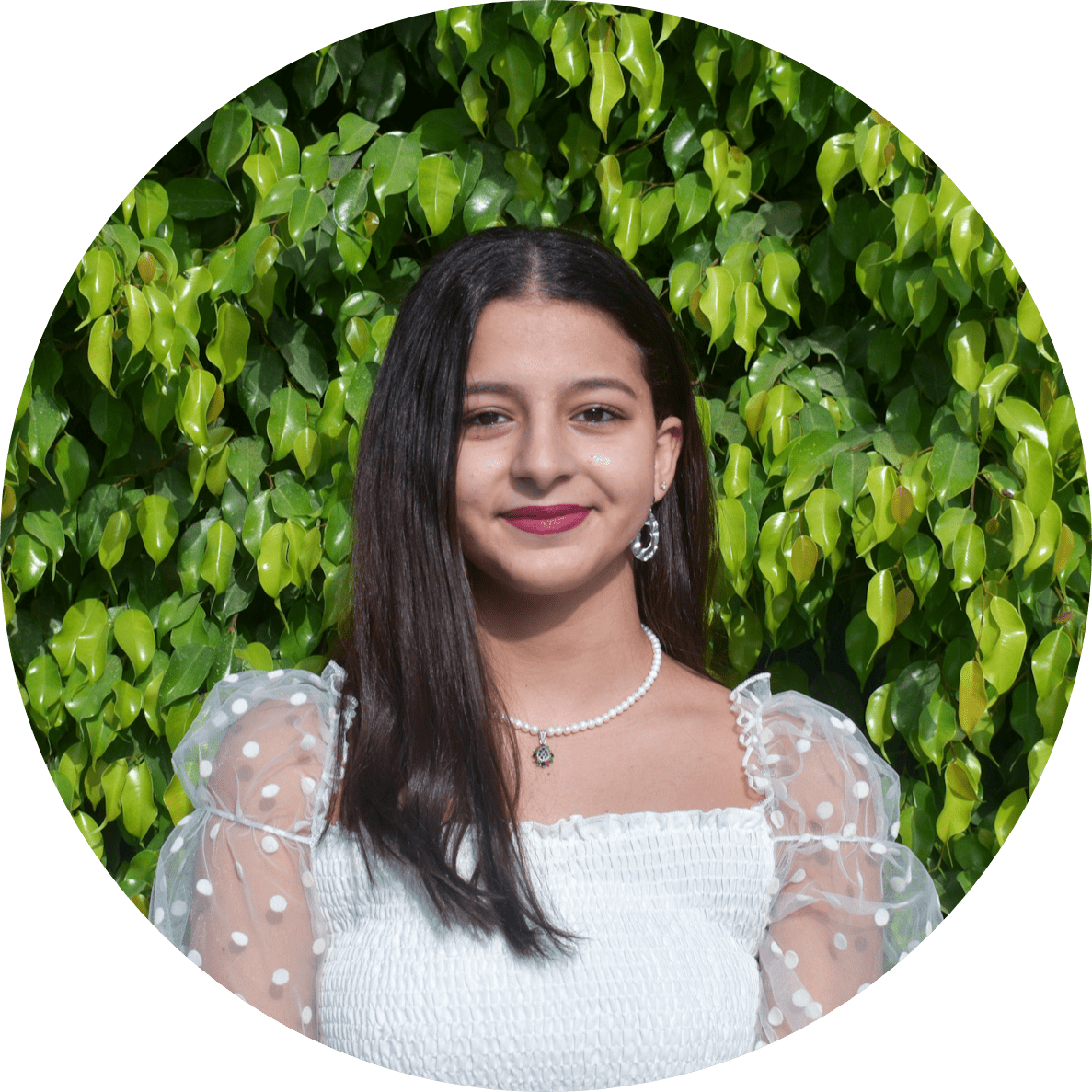 Fatema Abuarab
President of the Junior Committee
Get to Know Fatema
When I was told I was going to write about Fatema, I couldn't be happier. She's a very kind and loving person that is always trying to help out everybody. For example, when everybody is stressing out the night before an exam, a simple voice note from Fatema is guaranteed to make you less anxious. She's also a very hardworking person who has impressive determination and perseverance. She can have swimming lessons at 5 in the morning and still be the most active person in class. Fatema is always prepared for any and everything. Before class, she already knows everything about what we are learning and demonstrates extreme intelligence. It is always a lot of fun to work with her as she is always a dynamic person that truly adds something special to the table. Another great thing about her is her ability to balance between fun and serious times. When it's time to get some work done, you will never hear her making inappropriate comments. However, whenever it's not the time to be productive, she's always the funniest person in the room. I'm really envious of the people she's going to spend this OISMUN with because the girl is truly special!
Amir Amir
Vice President of the Junior Committee
Get to Know Amir
Amir Amir is a very energetic and a very kind person that you could always count on! He is a very determined person and will always get the work done. He really enjoys movies and eating. Also, he never fails to make me laugh whenever I come across funny posts he shares on Facebook. Amir is a very supportive human being with the best humor and he will never fail to make you smile whenever you're feeling down. He is a very creative and a very organized person which makes him suit perfectly in his position in the OISMUN team. He is one of the most intelligent people I've ever known. He has the characteristics of a real leader by taking the right choices for his team. He's a real hard worker. He can tell you which is the best movie to watch. Finally, Amir is a true friend that can watch you're back and never disappoint you in front of others. He is the true meaning of Friendship.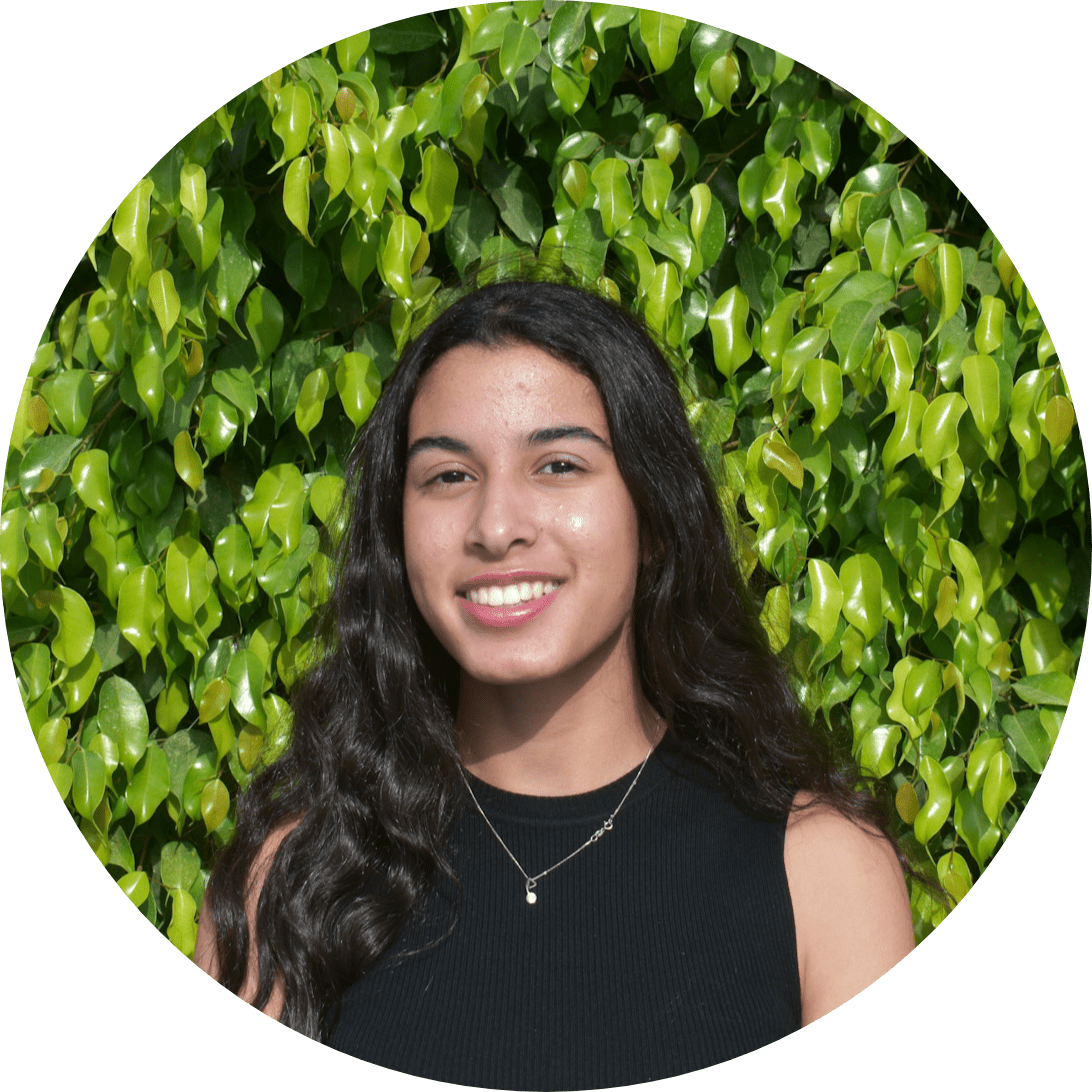 Salma Bakir
President of the Junior Committee
Get to Know Salma
Despite the fact that she gives the most intimidating and rude looks ever, Salma or 'Soska' as I like to call her is the most understanding, supportive and genuine person and the one with the purest heart ever! She is the literal definition of a perfectionist and a hard worker. You just need to actually get to know her to discover that side of hers. We have been best friends for 13 years and throughout all those years, she has always been the kind of friend that you could always rely and count on and she would never let you down and would try to help you as much as she can. Yet she is also the type of friend that would cry because of the stupidest reasons ever. However, I never imagined describing her in 200 words would be that hard! Even though she's always 'busy' doing nothing and would make up the worst excuses ever to ditch plans, Salma is so fun to be around. She's so dedicated in everything she does and would always get confused and stuck between being an A+ student or a skater girl as she likes calling herself an 'athlete'. She could be a huge pain most of the time but also the kindest, the strongest, most unique and responsible person ever and truly a blessing.
Hanya Ragai
Vice President of the Junior Committee
Get to Know Hanya
Hanya is kind, passionate, reliable and one of the purest-hearted people that you will ever meet in your whole life. Though she may seem cute and calm, she somehow manages to remain the most awkward and relatable person alive. She is the type of person you call in the middle of the night freaking out because you didn't start your assignment, fully knowing she didn't start either. After all, she is busy watching a series on her laptop. She has a strange way of looking at things, and every once in a while she would blurt out a question that would make you question your entire existence. She's always looking for ways to help everyone around her. You can call her at 1 am just to vent out your feelings and she'd stay and listen through it all with no complaints. She might not be great at doing it for herself, but she is great at motivating those that surround her. She is one of the best people you can work with; she always brings up the best in the people she works with. She is the complete package.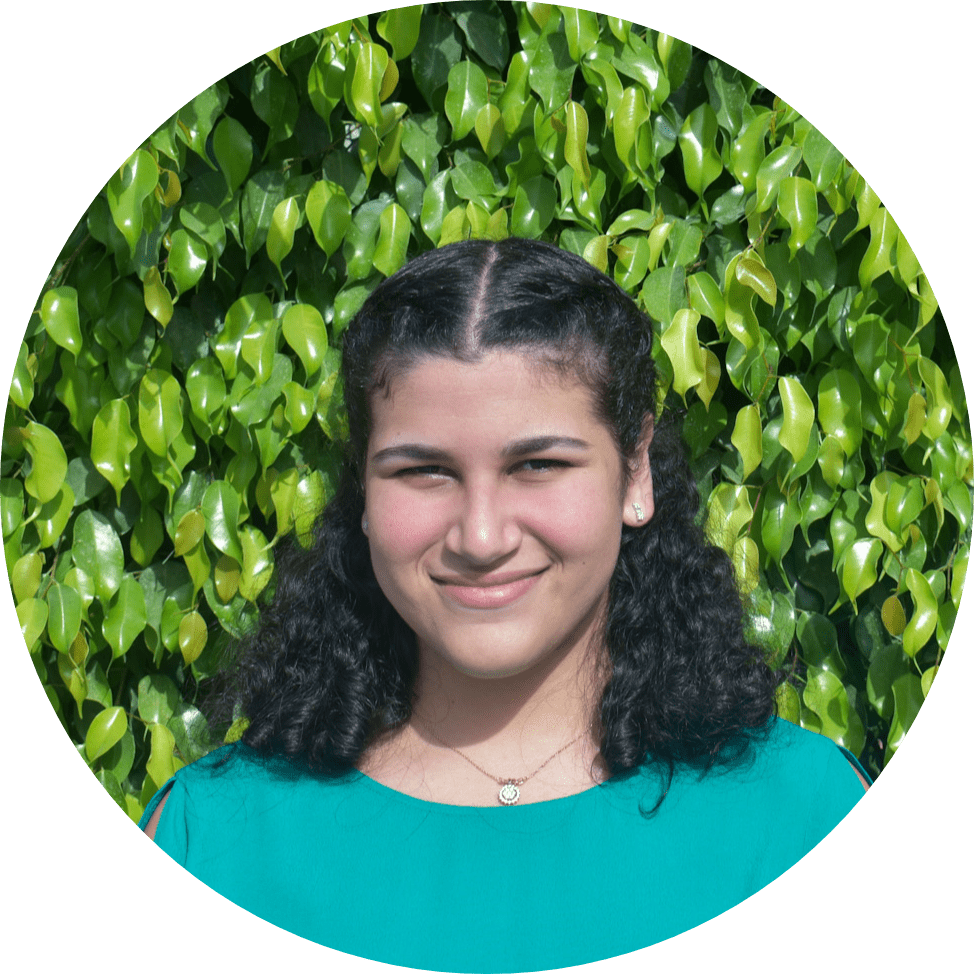 Alia Al-Mahdy
Crisis Officer
Get to Know Alia
You have not experienced life in the most comfortable and relaxing way possible if you have not met Alool. For Alia to be a Crisis officer is actually kind of perfect because she is the best one to be around in a time of crisis. In all of the eight years that I have known Alia, never once have I seen her panic or freak out over anything. If you're meeting Alia for the first time, her first words to you would probably be "Hi I'm Alia and I like warm hugs!". Alool inspires me to look at the bright side of the situation and to get a big tasty at the same time. She is loyal, funny, caring and supportive in every way possible. She is always there for you even if she never answers the phone, you just know that if she does answer, she will not have some kind of magic advice to help you but she will tell you that she as well has the same problem and does not know how to solve it and throw a very random Spongebob reference at you, somehow that is all you need. In conclusion, you need a Alool in your life because she just makes everything better.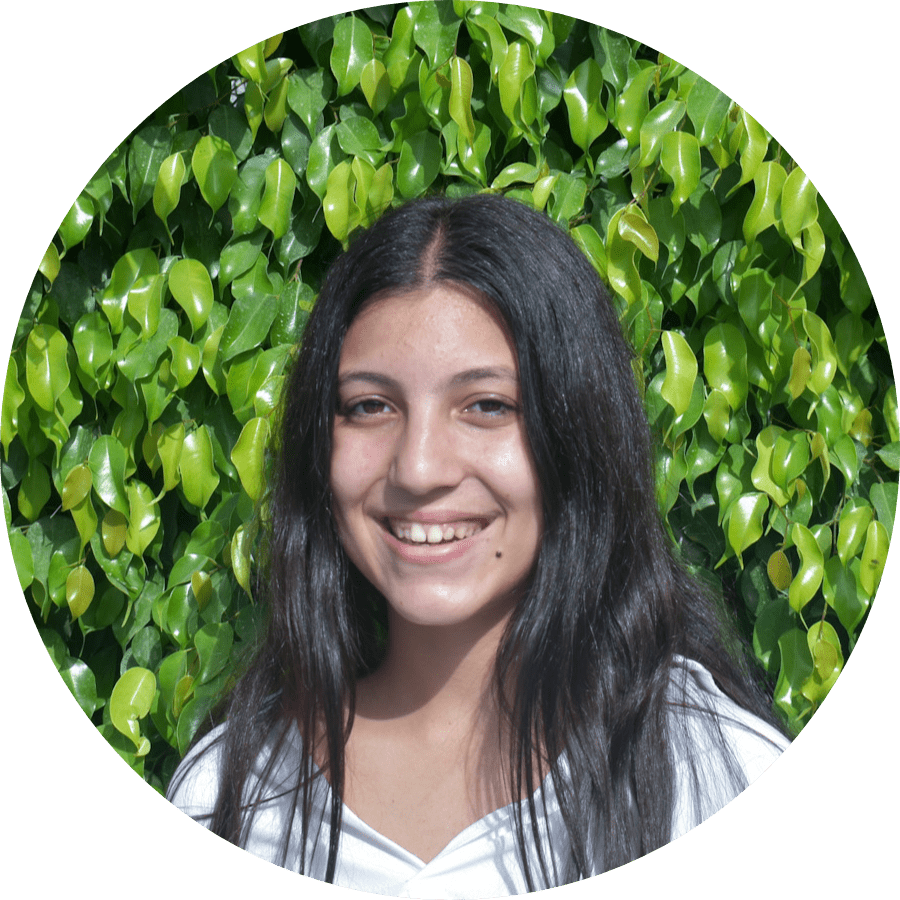 Carla Rafla
Crisis Officer
Get to Know Carla
Carla Rafla, the girl who repeatedly proved all human nature scientific facts wrong with her outstanding food consumption, she's that one girl who never gets full and is obsessed with chocolates yet does not gain weight. Behind that food addicted heart of hers, Kuku is one of the most mindful, trustworthy, and generous people you will ever meet, her unique sense of humor can lighten a whole room's mood. She is that person whom you can rely on in a life-or-death situation, hence why I advise anyone to take her advice instead of ending up hearing her utterly famous "I told you so". One thing that I learned during the past 9 years of our friendship is that Carlotta has a pretty fierce personality, from tennis games to debates, she has the ability to intimidate the competition and that's what makes her suitable for such a position. Furthermore, Carla may come out as tough, however, she is a selfless warm person which you won't fully capture until you see her with children being her silly self in order to entertain them. Lastly, know that kuku's motto, which also happens to be her favorite tv show theme song is "I'll be there for you…", because she is always there and ready to help at any time.
Aly Mohamed
Approval Panel
Get to Know Aly
Aly Mohamed is many things. He is a trustworthy friend, a hardworking person who has a good sense of humor, and most of all, he is a kind person. He is an opinionated person who will defend his point of view by any means necessary, but he also manages to see the full picture. When Aly puts his mind to something, he will always succeed. Put any obstacle in front of him, and I guarantee he will manage to pass it. In the 3 years,I have known him, has never failed to be a good friend and help me whenever I needed help. He is also prone to new experiences and open to new hobbies, as he has developed an interest in chess in the past few weeks. If you meet him, talk to him about football, politics or just about any subject that comes to mind and trust me you will learn about things you've never known about before. Even though we've had our highs and lows, I am certain that Aly will always be in my corner whenever I need him to be. In short, Aly is a hardworking friend with a lovable personality and a vast intellect.
Karima Khaled
Approval Panel
Get to Know Karima
It's hard describing her with only a few words but after knowing her for years, I can guarantee you that Karima is the most amazing, kind hearted, supportive person you'll ever meet. She's extremely pleasant and understanding. Karima has an astonishing personality. She helps people with everything. She is cheerful and talkative. She gives the best advice. She is also so energetic and fun to be around (but noisy!). Karima always knows how to make people smile and comfort them when they're not in their best mood. She will always have your back no matter what. She's a perfect example of loyalty. Karima will for sure blow your mind with her creativity and her originality. She's a thoughtful, inspiring person. I love the fact that she is optimistic, she always gives out good, positive vibes when she's around. She is a hard working, diligent person. She is a respectful and polite person. She is responsible, motivated and generous. If you ever feel the urge to discuss your problems, Karima's the person you go to. She might be a little aggressive (if you're stubborn), however it's for your own good. A piece of advice, don't assist or get into arguments with her.
Mariam Arafa
Approval Panel
Get to Know Mariam
Describing Mariam in a few words is unfair to both of us because I wouldn't be able to describe such a unique personality in only one paragraph. She deserves books to describe her diversified personality. Mariam believes that everyone she knows is the kindest person in the world. This is what makes me struggle to convince her of the realistic views of some of her friends. She puts her maximum effort into introducing the bright side of her friends. Which shows how much of a transparent person she is. You can recognize Mariam's laugh a million miles away. And guess what, you may hear her laugh all the time because she's that kind of person who laughs about EVERYTHING. Mariam is the definition of loyalty! She loves supporting her friends, and taking the responsibility of cheering them up. You may not believe me when I say she has a very challenging personality, but personally by getting to know her, I can assure that if she puts her mind into something, she never gives up until she achieves her target. Last but not least, you need to know that she has the WORST music taste ever.
Rima Fadhel
Approval Panel
Get to Know Rima
It's very hard to describe Rima in 200 words only. Let me start by telling you that Rima is the kindest and most supportive person I have ever met. Throughout our 4 years of friendship , I've discovered that she's very smart and we can see that from her grades in math (6,6) even in criterion D she gets a (6). Rima's the one to go to if you want to find a good listener . She will listen to you very carefully and she will give you the perfect advice ever to solve your problems. Furthermore, she is a good friend and you can count on her in all situations. Also she has an amazing way to calm people down if they are full of anger, the kind of friend who will always be there for you and by your side. Rima is that girl who spreads a lot of positive energy, I guarantee you that she will always motivate you and cheer you up. She's a hard worker and will use all her effort into achieving her goals.
Karim Nabil
Approval Panel
Get to Know Karim
Karim is the smartest person I have ever met, and the most dedicated and hardworking person anyone would wish to work with. He's the type of person that could easily get a 28/30 in a Physics High Level exam and have 0 reactions. Excluding his initial shyness, he's an ideal friend that anyone would love to have. You won't need a large group of friends when you have Karim. He constantly reminds you all the time that he's there for you in every possible way. Everyone has a friend during every stage of their life, but only lucky ones have the same friend at all stages and I am one of the lucky ones. Karim has been my friend since primary school and I admit he's the best friend I've ever had. When everyone is panicking, Karim plays Fortnite. He is a good listener and easy to talk to. Finally, Karim is a true friend, and a great addition to the team.
Ahmed Alaa
Approval Panel
Get to Know Ahmed
Ahmed Alaa Eldin or as we call him "Dico" is very smart. If you ask him a question, he will answer with objectivity and honesty. You would be impressed by the amount of information that he has on random and different topics! Personally, getting to know Ahmed, I was impressed by how polite and respectful he is. He shows great interest to the conversation, and he always adds value to it. Talking to him makes me learn different valuable things regarding different topics. He's super kind, and he is a great person to be around! He is an absolute GENIUS. Lastly, Dico is the type of person that you can rely on no matter what. He is also a great partner to team up with (whether academically or not) because he's a responsible person. If has been assigned a specific task, you don't need to keep reminding him him to do it because I can assure you that he can be trusted to remember doing it on his own without needing supervision. Also, he always puts the necessary effort in his work in order to present a high quality work .
Hayat Ghoneim
Approval Panel
Get to Know Hayat
10 years of friendship with Hayat are quite enough for you to believe me when I tell you she'll become the most appealing and captivating person you might ever know. Hayat is genuinely one of the purest and kindhearted people you'll get to know. Describing her as a person is the hardest thing to do. She is the most loving, affectionate, and caring person you'll ever meet, she puts her family and friends before her own needs. But when it comes to the Turkish series, she's a literal psycho. You can constantly rely on Hayat without thinking about it because she's always available whenever anyone needs her and she always has advice which she's willing to offer. No matter how hard what you're going through, she's going to make you feel like you've got the entire world beside you. If you want a good laugh just head to Hayat. When she puts something in her mind she won't stop doing it until she is fully satisfied with it. She is one of the best people you can work with. Hayat is the most dedicated person I have ever known. You'd be LUCKY to get to know her.