Why join OISMUN?
Bilingual committees, remarkable debates, experienced officers, cutting-edge crisis simulations, a chance to speak, unique outings and atmosphere, Egyptian culture and hospitality.
Diverse committees that showcase the issues of our time. For more info about our committees and access to the guiding packages click below.
Bilingual Conference
In Egypt
Established in 2008 by the Oasis International School, OISMUN is the first and only bilingual Model United Nations conference in Egypt. Organised by its students,  OISMUN aims to provide a platform for dialogue on the global issues facing the national and international community thus developing internationally minded citizens. 
Distinguished participants,
It is my honor to invite you all to the 14th annual Oasis International School Model United Nations Conference (OISMUN) that will be held in October 2021 at the Oasis International School campus in Cairo, Egypt. OISMUN is the first sustainable and bilingual Conference in Egypt with both French and English committees affiliated to The Hague International Model United Nations (THIMUN), a global leader in the MUN community.
Our theme for this year's conference "Egalitarianism and inclusivity in a versatile sustainable world", portrays our goal in OISMUN, which is to prompt our delegates to vocalize their takes on salient world issues, as well as spark their interests for global challenges, and help them find ways to create equitable solutions for all. 
Our delegates will be given the chance to debate -through our theme- on various crucial global topics by inspiring discussions in some of the United Nations' main organs such as The International Court of Justice, The General Assembly, The Security Council, The Human Rights Council and The Economic and Social Council, and specialized agencies such as the Commission on the Status of Women and The United Nations Office on Drugs and Crime. This year, we will also be introducing new Committees such as the Historical Security Council. 
Other than adventuring our theme through our committees, our delegates also will be able to experience it throughout the entirety of our conference, with all of its different activities and experiences, where we are committed to having a completely sustainable conference, in every sense of the word, and contrive the most inclusive and diverse environment possible, where our participants would be comfortable enough to orchestrate fruitful debates, along with sharing their ideas, perspectives and thoughts. 
With our new status as a sustainable conference, we are striving to adapt to the UN sustainable development goals on a small scale in our own community.  
As a bilingual conference, we have established two French-speaking committees: Le Conseil de Sécurité (the Security Council) and Le Conseil des Droits de l'Homme (the Human Rights Council). 
One of our most exciting experiences in OISMUN is our Crisis simulation, where our delegates get to undergo and react to realistic crises in regard to real-life political and humanitarian emergencies. 
Joining OISMUN will not only benefit you academically, it will further enrich your communication and social skills, increase your knowledge on world-wide contingencies, connect you to people from different backgrounds and perspectives, and create countless unforgettable memories. 
Be prepared to work hard and also have loads of fun through our safe and well-organized outings, ceremonies and themed events. Do not miss out on such an experience!
In case of any inquiries, do not hesitate to contact me at secretary-general@oasisdemaadi.com.
On behalf of the entire OISMUN team, I look forward to welcoming you in November in Cairo!
Best Regards,
Laila M. Shaban
Secretary General
In January 2016, OISMUN was granted affiliation by The Hague International Model United Nations (THIMUN). THIMUN is one of the biggest MUN conferences in the world and is a global leader in the MUN community. THIMUN affiliation links those MUNs, which wish to be associated with THIMUN and whose educational goals, standards and quality of organisation are recognised as being of an appropriately high standard. It is our distinct honor to be affiliated by such a prestigious conference.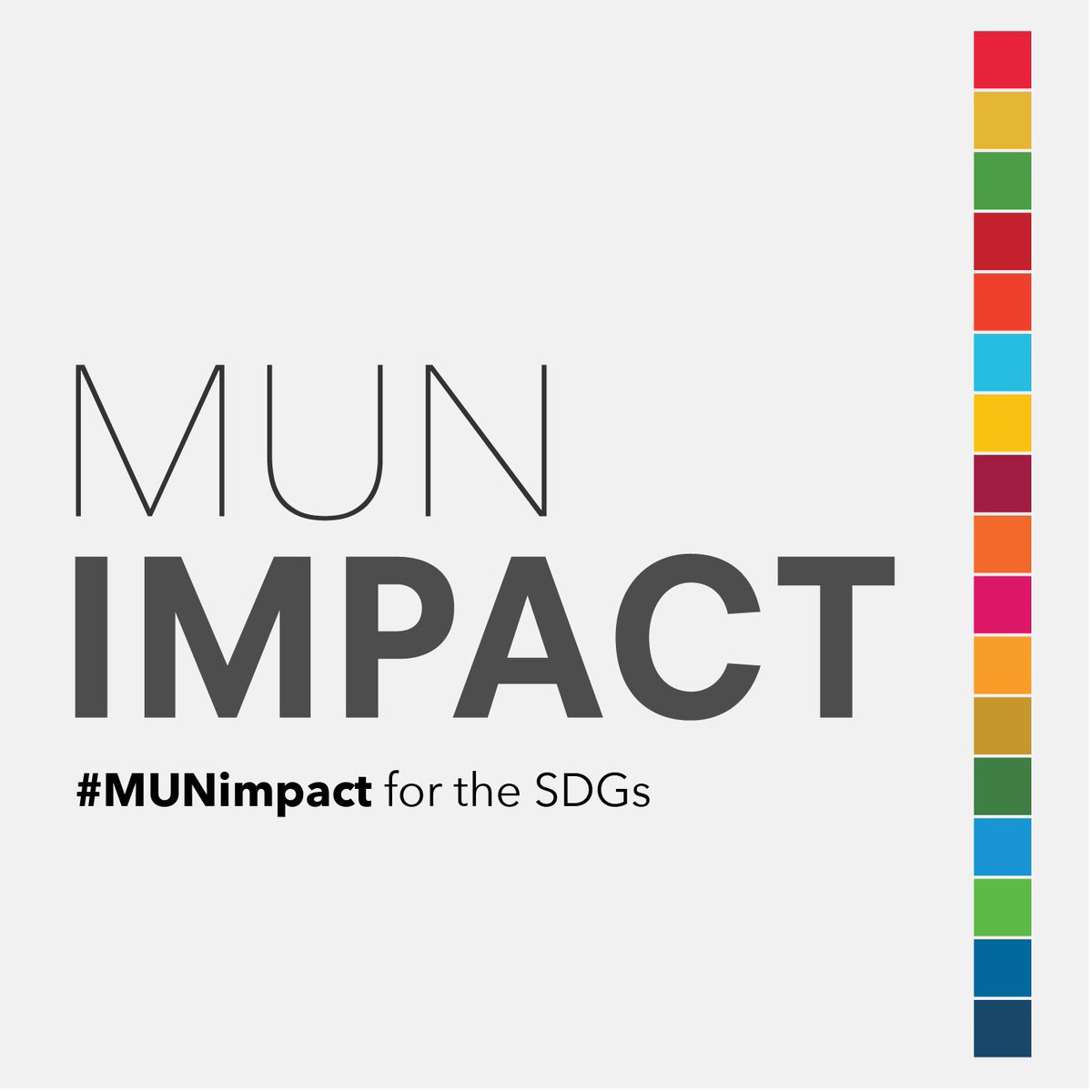 In October 2021, OISMUN was granted affiliation by MUN Impact. MUN IMPACT is a global community that believes in the power of Model United Nations to inform, inspire, and motivate its participants to take action in support of the Sustainable Development Goals. It aims to elevate global citizenship education, instill a sense of service to the SDGs, build connected communities, put Youth at the center, believe in the higher purpose of the UN and MUN and execute in the face of challenges. OISMUN is extremely honored to be affiliated by such a reputable organization.