Nour Amin
Deputy Secretary General
Get To Know Nour!
The true definition of commitment, the perfect person to call HOME, the most genuine giggles, one of the strongest characters and an unprecedented Deputy Secretary General . These are only some of the characteristics that will pop up to your mind whenever you hear Nour's name. The more time you spend with her, the more you will get convinced with how well rounded person she really is. When it comes to work, Nour is the type of person that will go the extra mile while pulling out all the stops. She will show devotion and dedication all the way through, especially when it comes to MUN where she becomes a real eager beaver who is full of passion and enthusiasm. Nour is the social butterfly who, amazingly, spreads positive vibes among all the people around her. You will constantly find her initiating conversations with others regarding any random topic and this is where her unlimited knowledge will interfere. Nour's belief that showing attachment and devotion towards a subject that interests her or a goal that she wishes to accomplish will let the universe push it towards her, and this is probably one of the reasons why she has got her well deserved position as deputy Secretary General. If you're looking for Nour anywhere you will probably find her holding a phone and taking selfies in public, but just ignore as we all got used to it. Oh, another tip, don't get fooled by her peculiar/unexpected gestures, this good laugh owns an unequalled sense of compassion, understanding and care.
Hanna Hesham
Secretary General
Get To Know Hanna!
Describing Hanna in a few words is almost an impossible task, that girl is everything and its opposite. The complexity of her mind will leave you in awe. Whether it's her opinion on a political issue or even just a sarcastic comment, which is why I insist on walking you through her striking personality. Firstly, she has a fascinating way of engaging her audience thus when Hanna talks, you listen, gratifying her as the perfect leader. Additionally if you haven't noticed yet, Hanna is a ridiculous hard worker. Literally nothing can stop this girl from going above and beyond everything she puts her mind to. She will stop at nothing but absolute perfection, which makes you wonder how will she do that while leading a whole team. Well Hanna's transparency and responsibility will make you feel at ease around her. Therefore working with her is comfortable as she aims to reach the shared goal in union. Hanna constantly exceeds everyone's expectations even her friends, which is why befriending this girl is a path full of revelations and amazement. The thing about Hanna is, she is too unique. You'll probably never find someone like her; whether resembling her mind, her taste in music, her echoing laugh or even her signature glasses. These are just a few reasons of why Hanna is perfectly qualified for to be as OISMUN XII's Secretary General! You definitely never want to miss out on such a genuine person. I hope you get to know this golden heart as personally as I do. There are no limits to Hanna's passion and devotion. She has worked immensely to get to where she is today. Honestly, I couldn't be prouder of my Hanousha.
Jannah Soliman
Deputy Secretary General
Get To Know Jannah!
It is as simple as that: Thinking of her will make you smile. Jannah is the heart of every gathering and every conversation. Watching her do her random moves and facial expressions will kill you! You have no option but to laugh. Her positive spirit fills every place she goes, and touches the heart of every person she meets. The thing is you will never understand why do you love her so much! It happens all of sudden. Her unrealistic vision of everything that surrounds her is ridiculously AMAZING! You can always depend on her, she's a good listener, an advice giver, a secret keeper, and someone you can trust with anything! When it comes to work, nothing can stop her. She is able to achieve whatever she wants, as her remarkable mindset and her intense attitude will keep pushing her forward until she reaches her goal! She is the perfect balance between ridiculously funny, and being the hard worker she is. Working jointly with her can be one of the best chances you will ever get, because you will always feel comfortable, and more importantly excited to see the result of your collaboration! She is able to push you harder, and motivate you if you ever give up. Don't underestimate the power of her: "kolo ta7t el saytara ya shabab! Mate2la2oush" (it is really powerful – but mostly funny). Her well thought ideas are always the key to any group work or discussion, it makes everything simply fall into place. She is smart, funny, pure, and extremely energetic. Simply this is what makes Jannah herself; this is what makes her stand out! That's what makes her deserve to be a deputy Secretary General. Tip: Befriend her because she always has the most delicious sandwiches ever!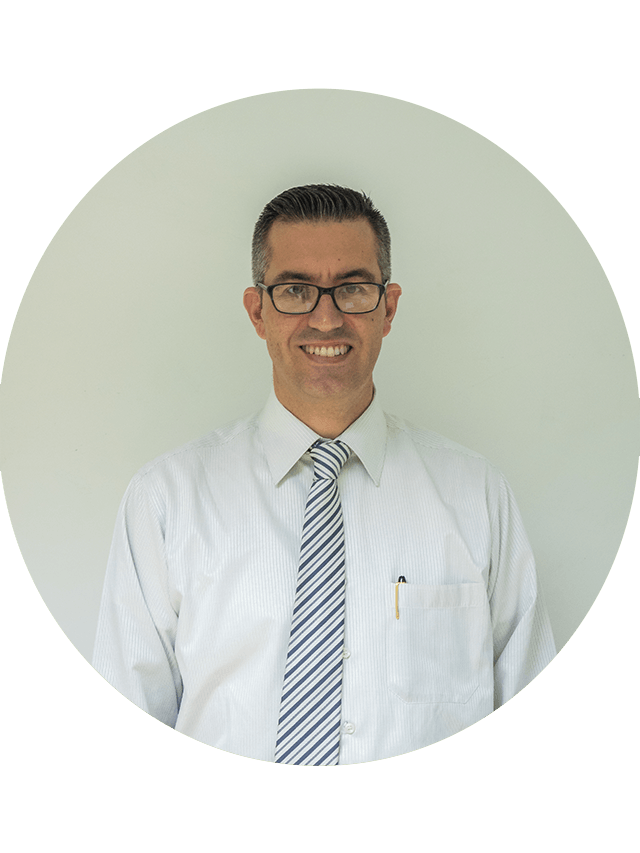 Christian Cornec
Director
Advisory & Coordination Board
Youssef Zakaria
Executive Advisor
Get To Know Youssef!
Youssef cannot be described in 200 words, you need a whole book to understand him. He's probably the most passionate person I ever saw in my life to the point where he can be sometimes overdramatic. He works hard on everything, especially MUN, he cares about every detail and doesn't let anything go without making sure it's perfect. Although you may think it's too much, you're definitely wrong because the quality of his work is always more than perfect. I have known Youssef for more than 11 years, and I have never seen someone who does everything with such passion and dedication. Even when it comes to playing a simple game, Youssef will be competitive the whole time. He's always there for everyone and pushes those around him to be better, he will always try to help you even if you are asking his for his help in something he can't understand. If no one believes in you, Youssef will be there believing in you and supporting you till the end. Although we may disagree on many things such as our taste in music or in movies, we're always thinking about the same thing when it comes to work. If you haven't got to know Youssef, please do so! You've definitely never met someone like him, and all these things are what makes him an amazing friend and addition to the team.
Hanya Sedky
Executive Advisor
Get To Know Hanya!
Don't be intimidated by her tall figure, her the extreme intelligence nor her incomparable elegance. Because on the inside she's still a five year old kid who wants to have fun and sing till everybody begs her to stop. Hanya Sedky is one of the most hardworking, trustworthy and dependable people that you will every encounter in your lifetime. If you need anything regarding whatever it is, she is without a doubt the most comforting and skilled person to handle the situation. ask her about cars or games though, she'll know nothing. She is loaded with knowledge and experience that can rule the world while also reaching a level of kindness and respect to others that no one has reached before. Don't let that fool you though, Hanya is one of, well actually the strongest people I know. Her words are her secret weapon, so when she talks everyone listens whether they like it or not. A free advice, whenever you're bored and Hanya's around you, try to scare or startle her, believe me you'll have a good laugh to remember for the rest of your week. But don't push it though, because if she gets mad, she could introduce you to her 2 meter brother. Finally to recap, she is the sweetest, the most intelligent, and kindest person, and don't be afraid to talk to her she doesn't bite, but she does scratch real bad though.
Seif Mansour
Executive Advisor
Get To Know Seif!
Seifoo!!! The one with a brain the size of his height. I've known seif since grade 1 so it's safe to say that he's the kindest, most humble person ever yet very hard working! His obsession with Harry Potter and his taste in music, movies, books and tv series is probably the best thing about him! Seif is very dedicated to his work and always does his best; he's very helpful and sociable, has a great sense of humor and last but definitely not least, he has knowledge about every single thing and that's to say the least and these, are qualities that makes him a great advisor! My favorite memory is what describes him fully, during history class, in the middle of a serious explanation by his teacher, Seif raised his hand and asked the teacher, in all seriousness, "Can we have a dish party next week?!" And that's what I love about Seif, its his capability of flipping everyone's mood with only his presence, and this is something I'll always admire about him! Having Seifo in our team will sure make OISMUN XII an even more memorable experience.
Hana Khaled
Vice-Head of Organization Team
Get To Know Hana!
There isn't a perfect way of describing Hana's impressive personality. She's the person you head to at once if you're extremely bored, and the person you call at 4 am for a deep talk. She knows how to fill your day with excitement, but also knows how to wisely convince and advise you! She never ceases to astonish people surrounding her. I've never expected that she could accomplish so much and get this position yet I know EXACTLY why it couldn't have been any other way, I mean her persona just convinces you why. That also shows that she'll exceed your expectations! Hana tries to work under pressure in the most 'chill' ways; you can count on her in any given task or responsibility. In addition, she's the type who goes beyond extreme measures to protect and help those around her. She wouldn't make someone feel left out and treats everyone fairly. Hana is a natural influencer, she always inspires and motivates people without even realizing it, which proves her pure and good-natured self. She's a keeper, being her friend has taught me so much, and I'm sure she'll bring out the best in all of us as the V-HOT in OISMUN XII!
Tamara Imbaby
Head of Organization Team
Get To Know Tamara
The model of the year, the funniest on earth, and the craziest of all! Don't let all these multiple appearances of this year's HOT take you away, because not only does she have the best sense of humor (that manages to make a room full of people die from laughter), but she's also the most dedicated and hard working person I've ever met in my life. I've got to know Tamara throughout almost my entire life, having her as my best friend for 11 years is something I will forever be grateful for. Honestly, her perfectionism is what drives her to achieve anything she wished, she's never stopped outshining the world, and hopefully never will. When I found out that Tamara got the position of Head of Organization Team, I was thrilled for her, but also for OISMUN XII's Organization team, because I thought they'd be so lucky to work under such an inspirational and bright person. In addition, emphasizing once more on her sense of humor, Tamara never fails to make anyone laugh, she never fails to cheer up anyone who's in a bad mood, which is something I'd consider a talent. Tamara's never failed to be an amazing friend, she's always there by her friends' side no matter what, which is what makes her perfect for this position, leading an entire team. Hence, as this year's Executive Advisor, I'd advise you to get to know Tamara, because in my opinion, you'll never meet such an amazing person. And if you ever fail to recognize her, just look for the girl pretending to be a model, probably with a duck face and all her hair on one side,
that's her signature move
!
Youssef El Massry
Vice-Head of Organization Team
Get To Know Youssef!
I never believed in Darwin's Theory until I met this guy. Despite his very bad jokes, dance moves, and the way he resembles the "Lobia"; Massry is one of the kindest, cheerful and surprisingly intelligent people you are going to meet in your life. He always tends to create a positive, energetic and welcoming environment that will make you feel comfortable, as if you are at home. He's the kind of person that will continuously listen to your bad jokes and problems without judging. Careful when spelling his name – maSSry, because you don't want to end up calling him Mazry. He is most likely to become Yaya in "Romanceya Manseya" and end up losing because no one understood his pickup lines. He's exactly the type of guy whom you could have the deepest conversation with at 3:00 am, and the dumbest one at 3:01 am. His passion and dedication assuredly inspire everyone around him and he never fails to impress us with his astonishing ideas.  He always manages to complete his tasks proficiently in a way that'll make your eyes pop out of your head. Getting to know him will change your life forever, and if you managed to get to know him the way I do, trust me consider yourself very lucky. He will listen to your problems even if he has enough of his own and he won't hang up the phone until he's sure you're alright. He is the perfect combination between work and fun, how lucky are we to have him as our Vice Head of Organisation Team?
Malak Gaber
Head of Administration
Get To Know Malak!
Seeing the innumerable traits she possesses, focusing on a few sounds the best! Simply an energetic, amiable and dedicated girl she is! Malak might seem playful, but when it comes to seriousness, she excels at it. Whenever she puts her mind into something, she becomes a conscientious hard-worker. Malak never fails to amaze people with her persistence as she always tends to do her utmost best in things she is passionate about. She ceases the day with perfection. Nevertheless, Malak finds the perfect balance between work and friendship. As a friend she never, and I mean never, fails to put a smile on her friends' faces. She is indeed one of the weirdest person you will ever meet, thus definitely known for her signature move which is scratching her nose, as well as her most used phrase "howa enta fik ehh". She is one of those people who have an oddity of laughs and moves. Due to her clumsiness, you probably will believe that she is slow-witted but once you get to know her, she will astound you with her thoughts and ideas. This is why we all see that her position as the head of administration suits her the best, as she is the type of leader who manages to surpass people's thoughts with her special sense of responsibility and management.
Salma Ahmed
Vice-Head of Administration
Get To Know Salma!
Behind the low key mask she is wearing, you can find one of the purest hearts there is. Despite the fact that you can anger her very easily, when you sit with her you just can't get enough of her. You can have million inside jokes with her, and yet they never seem to get boring or old. Conversations with her are extremely interesting! She is the kind of person with whom you can have the dumbest conversation, and 1 minute later, switch into a deep mode. Although sometimes her IQ is like the IQ of "footet el matbakh", she is extremely smart and intelligent in almost every possible way! Not leaving behind the fact that she is a perfectionist. Her personality is a rare combination of traits that is odd to find in people, as much of a hard worker and enthusiast she is, she is sometimes very sarcastic and most importantly, not a normie when it comes to memes. She's one of those rare people who are able to understand and freely use "afashat el aflam" (personally i believe it is one her best traits). You can search as much as you want, you will not find a team member, nor a friend whose personality is as diverse and amazing as salma's. So get know her, I assure you, you won't regret it.
Hassan Mahmoud
Vice-Head of Administration
Get To Know Hassan!
When it comes to describing hassan, there's a lot to say! Hassan is one of those people that can manage to make you smile when you're not in the mood. His jokes may sound annoying but they're the reason why you won't stop laughing for a long time. Being around hassan is like having someone to rely on, whether it's for advice or work. When it comes to happiness, hassan will do everything possible to make you happier. Because that's the kind of person he is, caring. Our vice head of administration is always motivated, that's why while working with him you'll always feel comfortable, motivated and enthusiastic. Even though he's always making jokes and being sarcastic, let's not forget that one thing about hassan that might surprise you, his brilliant mind. His intelligent way of thinking is reason of why having him as our vice head of administration is a true blessing to the team.
Nour Zikry
Head of Admins
Get To Know Nour!
Whether you're looking for a silly and extremely clumsy friend or a person you can confine your secrets in and deep-talk with, you'll always find yourself coming back to Nour. To my very first friend and the stupidest person I'll ever encounter, who is ironically still and will forever be my best friend. Nour's silliness never failed to amaze me, and trust me when I tell you that if she ever calls you for anything school-related, it will take you around 2 hours, 30 "ughs" and a mental breakdown until she's fully pleased. However, Nour's the funnest and most comforting person to be around, she'll always manage to lighten up your mood with her impulsively exciting decisions. We literally have the perfect bond, I assume that the uncountable times we both thought/said of the exact same thing at the same time pretty much explains how she's the one who gets me the most. I can guarantee you that you'll never meet anyone with a personality as captivating and bold as Nour's, she'll consistently entertain you with her weird theories and unrealistic suggestions, that she somehow manages to make convincing. All jokes aside, she's truly one of the most hardworking people I've ever met. Her passion, excitement and dedication are some of her best qualities, once she puts her mind to something, she'll never give up until she gets what she wants. Personal advice : She has the weirdest pet peeves, so if you want to get on her good graces, don't ever come near her with mint gum, otherwise she'll probably hate you forever.
Omar Shanan
Vice-Head of admins
Get To Know Omar!
Omar Shanan, one of the most loved people in our grade and certainly this year's organization team. I see that he is suitable to be in this position because he's very nice and kind to kids, he is also very sociable and has great communication skills. He knows how to teach and lead the students. He is also very motivated and always striving to do what's best for the team. He never likes to give up, even when we play football at school. He is also very smart, even though he doesn't like to show it. He is photogenic, he never takes a bad picture which explains why he is very sociable. He has a very charming personality; he is always in a relationship, and don't get me started with his style, he has to do everything in style. To summarize, Shanan is a very good person with a nice sense of humor even though he says an awful lot of jokes and he is a very important aspect of the OISMUN organization team.
Farha Mostafa
Head of Ceremonies and Events
Get To Know Farha!
Farha Mostafa is her name, and singing along to Queen is her game! Calling her Farah is not an option, she will lose her temper and hunt you down! Besides loving to shout extremely random words to various random people. Farha is someone who manages to draw a huge smile on anyone's face, without even trying to. She is someone with huge potential and dedication to her job, although she can be quite a joker sometimes. During hard times, Farha will be the first to stand by you, she'll know how to connect with you and understand you until she feels you're more than okay. Despite yelling a lot, her energy lightens up the mood and always fills the room with good vibes. As someone pretty close to her, I can say that being her friend has been honestly quite a blessing, because I always learn from her and appreciate her patience. She is the ultimate head of department anyone could ever encounter, since she knows exactly how to balance her time and her work, and knows how to connect with people easily and wisely! She is also very understanding, trusting and equally trustworthy. Farha gives and never expects in return, that's exactly the pure person she is, and that's why everyone loves working with her, especially her department members!
Nour Hisham
Head of Ceremonies
Get To Know Nour!
Nour Hisham is one of the funniest yet deepest person I've ever met in my life. She'll make you laugh while opening up to you at the same time. She's a hard worker that's always ready for a challenge, and determined to get the best results and that's why no one is better suited for this position. Not only this, she's also a good motivator, so if you ever feel down you know who's your go-too! The times she's helped me when I needed it is endless. She always makes sure to put a smile on everyone's faces even if she's having troubles of her own. Even though her fear of dogs can get a little bit annoying, we love her no matter what. She's a pretty girl but on the inside she's even prettier, with a warm heart, a sharp mind and an unbelievable personality. Nour is a beautiful, awesome and amazing, all wrapped in one.
Abdallah Haddad
Head of Events
Get To Know Abdallah!
Abdallah Haddad is the Head of the Events department. He is a hard worker and a creative student/teenager. He always surprises everyone around him with the quality of the work he produces, he always gets his work done on time and puts his full potential in it. He is always willing to help and does all that he is capable of doing. His sense of trustworthiness makes him very qualified for this position as he will never let you down. Abdallah is also very responsible, always following the rules and does everything he's told to do. He is able to work while collaborating with team members. Since he is adaptable, meaning he's always open to new ideas and has no problem to work in new different ways. Which is why Abdallah represents a huge asset to his department, the organization team and the whole OISMUN/OISMAL/Forum de la TDC conferences.
Malak Essam
Head of Hospitality
Get To Know Malak!
Loukkka…our school's Van Gogh and the Rock (I don't know how both but she is). The one who can paint while running on a treadmill. The one who can be eating while sending streaks of her tiny dog at the same time (not sure if it is a cat or a dog). The girl that our French teacher "likes the most". Let me explain: if the door was strongly slammed by a student in the class, Malak will be the one punished for talking (excessive love). Away from sarcasm, when she begins smiling, you will feel the universe is smiling too, as she fills the place with her kind and loving energy. She is the one capable of raising al our spirits, specially when we get our very "good" grades! Malak is the one who has this irreplaceable laugh when, she is a very lovable girl with the purest heart, as she thinks before she speaks to assure that she wont say something that may hurt or offend you in any way. She is not one to  make problems with anyone, on the contrary she will be there for you helping you get through as she is willing to help you fix them.
Mohamed Metwally
Head of Catering
Get To Know Mohamed!
We all have that friend, where it's odd to call them by their first name! Well, that's Metwa. The secret to Metwa's heart is FOOD! That may be the number one reason why he's perfect for the catering position. Most likely to scream at your face and say "Be a Maverick", and get mad at you if you don't answer back quickly. Not to mention his love towards Mohamed Salah that may even pass his love towards his family. Metwa can be one of the dumbest people you'll ever meet in your life, yet the funniest, the sweetest, the most caring friend you can ever have. These are only some of his traits and qualities. Don't let his stupid facial expressions and his messy hair fool you. He is a sociable, hard-working, enthusiastic, lovable, honest, understanding and clever person. That's why it's always easy to work with him. Metwa is also a straightforward kind of person, that will always help you stay on the right path. Not to mention his various goals that are barely predictable such as being a film director. Now to all the participants of OISMUN XII, get ready to eat all the delicious food before Metwa eats it.
Farah Abdelnaby
Head of Catering
Get To Know Farah!
Farah is one of the most pure hearted people that I have ever met in my whole life. She is a very strong person, very confident and is a fun spirit to be around as she's always spreading love, compassion and positivity. She is very caring for others, no matter what is going on in her life; she will be there for you. She might fool you at first sight with her cute face and cheeks, but once you get to know her, BAM! You see a side of her that can never be described in 200 words. I've never met someone who is as thoughtful, attentive, considerate and forbearing as Farah. She manages to smile 24/7, spread her positivity everywhere and love everyone around her. Farouha is someone who is very confident and doesn't care about all the negative opinions. Farah has an impeccable taste in food. She cooks and bakes all the time, and her love for food cannot be described. Not to mention, during her personal project she had the most delightful cookies in the whole universe. Her relationship with food is like a relationship of a mother and her children; she will protect her food at all costs.
Hana Yasser
Head of Accomodation
Get To Know Hana!
Hana is one of the most amicable, reliable, forgiving and considerate people I've ever met. She always succeeds in persuading me to achieve something or go to a specific place, that's why she is the best to suit this position. She has her very own way to convince you in less than a minute, and she's always there to listen and give advices that are useful and could solve any problem.  Her interpersonal skills are effective, which makes people fall in love with her way of interacting and communicating, therefore she is undoubtedly beautiful inside out. Shy and quiet? These are definitely two words that do not describe Hana unless you don't know her, she loves interacting with people, and having open conversations that could last for hours and hours. When it comes to food, she is this person that eat like a hoover and never get fatter, that's why she is always encouraging eating. Becoming a detective is Hana's most likely profession, since it's her thing to follow the lead and attach each point to the other finding a coherent conclusion.
Mohamed Farouk
Head of Security and Transportation
Get To Know Mohamed!
You may know him as Baki, foufi or maybe even fofa. His walk is abnormally wonky, his glasses make his eyes 28373 times bigger and he may seem a bit lost. But trust me when I say that Farouk has a wholesome personality filled with many characteristics. You should know that foufi is highly competitive, extremely confident to the point of sarcasm, which makes any situation hilarious! Nothing can beat his signature phrase, "Ana mesh 3asaby". When it comes to something he is passionate about, his seriousness and dedication will astonish you, when he wants something he will definitely get it; which shows how he earned this position. Farouk is one of the kindest people you may encounter, his friendship is definitely something to hold on to. He will be your biggest supporter and carry you through the good, the bad and the ugly. Having a friend like fofa is guaranteed to provide you a good time filled with laughter as well as the deepest conversations about anything and everything. As you've probably understood, farouk is not someone to ever EVER take for granted.
Mostafa Kandeel
Head of Security and Transportation
Get To Know Mostafa!
Mostafa, or you might know him as the tall blond, is genuinely one of the most positive people as his smile never leaves his face. He does his best to keep the environment fun and helps people as much as possible whenever he can. It is impossible to deny him as one of the most supportive people around, he is also a very wise person as his advices are always on point and he never fails us. His friendship is always valued and abandoning you is not an option for him. He spreads fun all around him and his hyperactivity makes every moment memorable as it becomes exciting and fun. As surprising as it is, he actually has a humour and can make you laugh just with the jokes or examples he gives. Another surprise is that he is really smart as he understands all types of situations and solve all types of problems with his intelligence. If you have him as a friend, you should really appreciate him, and be assured that he'll teach you how to have fun.
Claire Louis
Head of Media
Get To Know Claire!
When you hear the name "Claire Louis", the first thing that comes to your head is a sweet, strong, kind, creative girl.  The sound of her name makes you also see her taking an award for best director of a movie at "the Gouna Film Festival", one day. Claire loves movies, series and of course spending her vacations in Gouna. One of Claire's traits is her extreme optimism; if you're ever having a bad day, just go talk to her and you will feel joyful, confident and  forget the stress and the sadness. It's very hard to write a paragraph without taking advice from her, without her corrections and suggestions, or even letting her know about it. If you want to be friends with Claire just say the word "feminism" or the phrase "girls can do", you will surely catch her attention. I couldn't imagine Claire in a another position than Head of Media as she is such a great leader and a very good writer. Claire has an amazing writing skill, her articles about feminism usually make me emotional. No matter how much I write about her, it wouldn't be enough to describe how much of a great friend and a kind person she is.
Feryal Bahgat
Journal Administrator
Get To Know Feryal!
Feryal or even Fery, the cutest, the one with the purest heart and the most special person I have ever met.
She is the kind of person that will show kindliness and will communicate compassion in a million different ways, and will always make sure to do so, especially when it comes to her friends and beloved ones.
Her smile is motivating and her presence wherever she goes lights up any room. Not only that, but she also manages to make any room full of people laugh as any famous "funny" influencer
could do.
Let me talk about how fashionable this girl is, I call her "Gucci girl" as she always looks amazing even in uniform! Being a journal administrator emphasizes on her eccentric, unique and amazing personality (ahla journal administrator). Feryal is crazy and fun, which makes me incapable of describing the vibe she creates. From the loudest "POINT OF ORDER" to her constant refusal to accept a defeat, she is a person who is constantly pushing herself beyond the limits to defend her point of view. I don't know what the team would've done without her creativity and comedic behavior that will make you laugh until your stomach hurts, or even her loudness that makes her always heard.
Jannah Talal
Journal Administrator
Get To Know Jannah!
J
is for Joey, Ross, Chandler, Monica, Rachel & Phoebe (her other friends) that she chooses over anyone.
A
is for her abnormal obsession with Harry Potter.
N
is for the never ending jokes that bring tears to everyone's eyes.
N
is for the numerous times she said "edkhada3to?"
A
is for her awkward dance moves.
H
is for the countless times she hits anyone and everyone. With Jannah's presence, it's like having an amazing person in your life so consider yourself lucky! When anyone asks me who the funniest person in my life is, I say Jannah without having to think for a second, because she lights up my day with her stupidest jokes and worst puns ever. Jannah has one of the greatest personalities, she's the kind of person who stays home, watches Netflix all day and eats junk food while the rest of us go out, and the kind of person who will make you pee your pants. If you ask me to describe Jannah in one word, I'd say chill, she doesn't care about what people say nor what people do, she only does what she feels like doing. She eats a lot even though she's the worst cook I've ever met in my entire life (the cookies can explain it).
Maribel Nabil
Journal Administrator
Get To Know Maribel!
Aside from her committed and hard working attitude, Maribel is one of the most caring and considerate people you'll ever meet. Before you ask her for help, you'll find her already offering it to you and providing you with the guidance and support you need. She has this ability to unite the people around her and encourage them to do their best. You'll find that under no circumstances will she ever deliver work that is less than perfect and this only shows how great she is at what she does. Her intelligence and skills are one thing, but really the best part about her is her unique personality and soul. Being around her is truly a blessing as it is a privilege. She's an important part of the team and would only result in its success and excellence. So pay attention to this amazing journal administrator, the more you do the more you will be impressed.
Lina Ebeid
Journal Administrator
Get To Know Lina!
Laughing out loud about anything and everything is what characterizes her the most. You will probably hear her laugh from a mile away but that will only show you how warm her heart actually is. Ladies and gentleman, this is Lina Ebeid. She is one of the purest souls you will ever meet. She is that kind of friend who is there for anybody, she is a supportive person yet very much quirky. Just by meeting her you will fall in love with her craziness and her humbleness. You should also see her when she is mad, you will feel like she is a panda fighting for his food back. We should also appreciate her love for cats (which is why I am friends with her). Her enthusiasm and optimism inspire me a lot. She is passionate and determined when it comes to what she loves. She is a very active person, probably because of her unexpected love for R&B music. Lina is smart, cute and the absolute sweetheart. We will never have a better journal administrator than her.
Zeina Youssef
Photography Administrator
Get To Know Zeina!
When you first hear her name, you think of 2 things :  shy and gorgeous. Later do you discover, she's more than that. No amount of words can describe Zeina, or should I say "Zoz". Some get the impression that she's careless, but knowing her for over 10 years now gives me the right to
STRONGLY
disagree with whoever thinks so, trust me when I say so. She's a powerful girl with her priorities set straight, she knows what she has to do and never fails to surprise you with the outcome. Knowing her you'll recognize her obsession with movies and TV shows, hence, she'll recommend you the best ones to watch based upon the thousands she already watched. Her sense of humour and dedication might be her best aspects. She's that one friend whom you'll never get bored when you're around, and that one friend who's always going to correct your pronunciation if it doesn't match hers. Truth be told, she sometimes underestimates herself, that's because she doesn't know how smart, caring, beautiful, encouraging and cheerful she is! Last but definitely not least, her heart is made out of pure gold, consider yourself lucky having such a person in your life.
Mostafa El Araby
Head of IT and Design
Get To Know Mostafa!
Imagine a world where technical issues would not exist, where your issues can get solved in an instant, seems fictional right? Well, yes, unless you have a friend like Mostafa. Mostafa, as a lot of people know him, is probably the best troubleshooter you can know in your life. He can practically save your life from a catastrophic situation in a matter of seconds. And if you need help on how to handle anything technology, you know who to call. No, not the ghostbusters, Mostafa. But, aside from his grandiose technical skills, he has one of the best personalities you can ever find in a person. Firstly, good luck trying not to laugh at his sense of humor. He throws perfect punchlines at the perfect moment to make you burst out laughing. But, trust me when I say that Mostafa has the purest heart you can ever imagine, always answering to anyone who calls for help, and has a kind forgiving heart that you should never take for granted. You can have a really bad day but just seeing him smilingly running to you to say hi can make your day in an instant. It has been and will always be an honor to have Mostafa as a co-worker and most importantly, a close friend, and the only person who I have a special handshake with.
Mohamed Shamekh
Head of IT
Get To Know Mohamed!
Shamekh, Shamekh Jr and Shamoukha are all nicknames for Mohamed. Mohamed is one of a kind as he is a strange combination of everything combined in the same human being. Mohamed is the kind of person humans call a moving encyclopedia, he knows at least one thing about any topic that could pop into your mind, and if you don't believe me, be my guest and ask him. As for his entertainment, I am still confused, sometimes he prefers playing excessive video games, other times he watches movies and some oddly other time he is there watching YouTube as most of his generation does. So we can't really predict what he'll be doing whenever he is free. As I understood, Mohamed does not have such thing as an online movie subscription or should I say Netflix, however, something I am extremely sure of is that his hard drive has any movie you want, from the end of the nineteen hundreds until now. Mohamed has an imaginary unseen love for MCU as well as DC so just try to get me any movie from these two great producers that he did not watch. Mohamed is the person that you will definitely call when you do not know what to do in your project, which is why you never wish he gets absent or else we're all lost. Having such an outstanding passion for technology and a perseverent personality makes him the best fit for the IT position.
Get To Know Daniel!
Daniel el Massry is the head of IT, he is a very humble person, he has a very good sense of humor and lovable personality. He always gets his work done on time and he puts all his potential in it, repairing and researching on new gadgets is his passion, as he always talks on new gadgets invented in our era. He is always willing to help other people in need. Daniel is very open minded, he is always open to new ideas and willing to work on different things, he is also a huge asset to his departement, the organization team and the whole MUN conferences. Daniel also knows how to edit and configure any photo because of his editing skills and he can repair any computer in failure.
Lara Heiba
Head of Design
Get To Know Lara!
Lara Heiba; when you hear her name you immediately think of bright splashes of colors everywhere. Maybe it's because of her super bright personality or because of the fact that she is one of the best artists you will ever come face to face with. From the moment I have met her, she never ceased to amaze me with her amazing designs that will always make me stand in awe. However behind the artist in Lara, is the funniest person you will ever meet: from her expressions, to her side remarks that will make you burst in laughter in any quiet class and finally to her "almost abnormal" obsession with Zayn Malik. She is the type of person whom you will spend hours gossiping and laughing your faces off with even-though you have just met her; and when you leave you start to realize "wait, I didn't even ask about her name!!". No matter how much one can try, they can NEVER be Lara. And, that ladies and gentlemen, is the most amazing person who will be behind every mesmerizing design you will have the pleasure of seeing this year.
Omar El Dawy
Head of Public Relations
Get To Know Omar!
Mr. Omar El Dawy, the guy who'll drive me everywhere starting next February. Dawy is a brilliant guy with a respectable mindset looking to achieve certain goals he puts for himself. Don't let his millionaire walk or rich Arab beard fool you, he is most probably smarter than you and you couldn't fool around much with him. Dawy looks forward to having friends of every type and doesn't mind communicating in any sort. He is astonishingly immune to being sad it drives me crazy, but I'm happy for him. Having him as a friend is a pro in all sorts of ways. You might feel like you want to hangout with him and that you'll like him easily, which is probably true. Let me not forget that one more thing, don't touch him! You will not be pleased with what you'll get in return. You certainly shouldn't miss out on being friends with him, trust me!
Hana Tamer
Head of Sponsoring
Get To Know Hana!
Hana is a very brilliant person when it comes to helping others. When you get the opportunity to work and get to know her better, you'll realise that she is a very understanding and fair person, thus when you communicate with her your issues, she will be the first to offer you a hand. She has good teamwork and communication skills that allows her to be productive at work as well as keeping a good spirit in the team. Hana gives motivation to her fellow colleagues by spreading her energetic vibes. She's the sound of laughter when there's tension in the air. All of her work is marked by her high level of creativity which is proven by its outcomes. She always have great ideas to make any event more fun and beneficial to the participants. Hana is a hard worker, the second you give her a task, she won't leave the job until she perfects it.
Shams El Sayed
Head of Social Media and Marketing
Get To Know Shams!
With all honesty, it's hard to find someone as pretty inside out as Shams. If you truly know her, you'll know that she's the kindest, funniest, most energetic, lovable, caring and most unique person you could ever meet. She's the kind of person that you can always depend on, and the one that will always put your issues before her own. I can guarantee that having a conversation with her on any topic will never get boring; this is due to the fact that she manages to turn every bad situation into a funny moment. When it comes to MUN, she adds great value to the team by her amazing spirit and creative work. Also, when it comes to having fun, she is the BEST company, minding the fact that she has the weirdest sense of humor and the dumbest Canadian jokes. Don't miss the chance to get to know OISMUN XII's Head of Social Media and Marketing if you feel the need of having someone in your life with a heart of gold, and a helpful sister you can always depend on! P.S: Don't let her size fool you because Shams happens to have a VERY strong personality
.
General Assembly (Sub-Committee 6)
General Assembly (Sub-Committee 4)
Get To Know Alia!
According to the urban dictionary "Alia is the sweetest person ever, she will be by your side when you are down and will always help give you relationship advice. Alia is a very popular girl with many friends and followers." As clichés as each word may sound, this is the most accurate description of our aloush. Alia is a wholesome personality, which is why I will try my best stating her most recognizable traits. She is the original inventor of "khikha" and "ovar", her makeup skills are apparent, she can go on for 3 days binge watching TV shows, and her love for food is definitely not something to forget. Alia is very sociable, as she able to get along with almost everybody. Alia cherishes her friends more than anything. If something is wrong, she will track you down and only leave you when she sees you smile! Even when aloush was in Saudi, she treasured her friendships and never fell short. Adding to that is the face that her hard work and dedication are inevitable. Although she may be a procrastinator, Alia is able to push herself and her limits to ensure that her work will reach perfection. Making her more than qualified for the position of a Student Officer. Alia's definitely known for her sarcasm, she's one to spend hours with you laughing on anything and everything. As one of Aloush's best friends, I couldn't be anymore proud of her.
Bahira Tantawy
Vice-President
Get To Know Bahira!
Bahira, boba, bobz, GEM. Bahira is the type of person who cries as hard as she laughs! She's definitely one of the utmost enthusiastic people I know, she has the ability to turn that frown upside down no matter what. This meme addict is definitely someone you'd love to get to know and stay close to. She's one of the few people I know that isn't a calm nor shy person when you first meet her, on the contrary she's very energetic (emphasis on energetic) and loud. When you try to have a normal and discrete talk with her you'll probably end up laughing at her, or with her. She is committed to always finishing her tasks on time, she is surprisingly not a procrastinator and she knows how to work efficiently! She knows how to handle issues when they come up, she works seriously and knows how to organize herself. Lastly I strongly recommend you join her committee as she won't let you down. P.S: be careful not to make any weird facial expressions because she'll definitely make a snapchat sticker out of it.
Get To Know Ali!
Let me first start by saying that everyone calls him Salawi, or previously Salawlaw. You might think he is short and peaceful, yet he will surprise with the determination, ambition and decisiveness he has. In fact, I have never seen someone so determined and committed, always getting up when he falls down and insistent on reaching his goal no matter what it takes.This only foreshadows how his performance will hopefully be during the conference, and I'm pretty sure he will provide his delegates with an unforgettable experience. Nevertheless, this sharpness in him doesn't diminish the purity of his heart. He never leaves a friend in need, and his kindness allows to help and support others even without them asking. And no matter how oddly I could describe this, he is pretty much most of the people's secret keeper, as he is very trustworthy. This shows how easy it is to befriend him, knowing as well that he always makes sure no one feeling is left out when gathered with people. This could go on for a while, but I'll have to end it here: Salawi, I'm proud of you and what you've accomplished so far!
Raghda Gad
Vice-President
Get To Know Raghda!
Roudy, the girl that always tries to manage her time but ends up doing everything perfectly in the last minute. The confident girl that manages to put the word "crazy" anywhere. But mostly,  the most supportive and kindest girl on earth that shows definitely the qualities of a true CANCER. She's also a night owl, she can be very productive at night and then sleeps all of the morning. In addition, Raghda never fails to amaze me with her gossip interest, she's always up to date from A to Z. She's the most intelligent person you could get to know, yet, she always has the craziest ideas. But on a serious note, Roud would never leave your side whether you asked for her help or not, and she's actually the most understanding person on earth. And finally, she's the one with an awesome music taste, but cannot sing to save her life.
Get To Know Rowayda!
You know that person that you don't have to ask for help because she's there anyway? That's Rowayda. Rowayda is one of the most kind hearted people you'll ever meet. She cares about everyone around her, and she's the kind of person you'll love instantly. She'll amaze you with her intelligence every time she speaks. She's the kind of girl you'd see walking around with a book in her hand at all times because of how much she loves to read. Not only is she smart, she is a very talented and creative artist that loves riding her horses and painting them too. You'd be stunned by every single one of her artwork and the passion and hard work that she puts into them. Her confidence is absolutely inspiring; and she listens to what other people have to say, which by the way are some of the reasons why she'd make an amazing chair. Get to know her, you won't regret it 🙂
Omar Sedky
Vice-President
Get To Know Omar!
I've known Omar since he was short, and now this two meter man finally reached his goal because of his non resistance. He's the most powerful and helpful person I've ever met, Omar has helped me in every situation you can ever think of. Describing Omar in this amount of words is a challenging task because he's a special person in my life and 200 words isn't enough. Omar will do anything to make the people surrounding him comfortable and happy. Being with him in class is like having a teacher my age and a best friend, don't let his height and his power foul you, deep inside he has a very good heart, he'll listen to you till the end and won't rest until he finds the most suitable solution. As tough, tall and strong as he looks, he's one of the smartest people ever, you'll actually leave the matter itself and question how on earth does he know this stuff. I recommend you to befriend someone like Omar, he will lead you to a bright future.
Rinad El Zeyani
Présidente
Get To Know Rinad!
Rinad is one of the most dedicated people I have ever met. If she wants something, she gets it. She is known for her patriotism towards her country – Libya, her pure heart, her sense of humor and her love for her friends. Even though she might come off as aggressive sometimes, once you get to know her you'll find out how kind-hearted she actually is. She is never scared to speak up for what she wants. Rinad is the type of person that lifts up your mood without even trying. She's a Turkish movie expert and is not ashamed to show off about it. On top of all of that, she manages to be an excellent chemistry & biology HL student. She is very special, hardworking and never hesitates when any of us is in need. Thus, that makes her perfect for her position, and a very valuable and important asset to our team.
Malak El Rakhawy
Vice-Présidente
Get To Know Malak!
If you've met Malak before, you would've not missed her cheerful smile. Since I met Malak, I realized she's a trustworthy person that you can count on. A person who never failed to have my back and cheer anyone up when feeling down. Even more, she might just be the reason behind people's joy, from her weird jokes and laugh that you can hear from a room away. She's one of the most caring, smart and hardworking girls I have met. As they always say: cancer are the kindest people you'll meet, Malak is the perfect example. In addition, she is intelligent and has the ability to work efficiently in a small amount of time. I'm fascinated of her ability to socialize, she's able to get along with everyone. Malak's most valuable traits is her refusal to accept what's wrong. In every situation she faced, she is always bold enough to stand up for herself and defend others. Honestly, I never failed to enjoy Malak's company, and the joy she brings with her enthusiastic energy, and so would you. Anyone who gets the chance to be in Malak's committee is getting an amazing opportunity to develop their skills, push their limits, have a good time, and encounter an unforgettable experience held by a passionate chair. You will be inspired by Malak's constant smile and refusal to give up at any time.
Conseil des Droits de l'Homme
Get To Know Alya!
It's not Alyaa, Alia nor Alya, it's Alyah! Despite the fact that she gets annoyed when someone calls her anything else besides Alyah, she is definitely one of the people you definitely want to consider as your best friend. She is the most serious person you'll ever meet when it comes to work, yet the most energetic person you'll find in any party. She is the person with whom you want to create your inside jokes. Alyah is, without exaggeration; the strongest, most willing, stubborn and determined person you will ever meet. Even though she might always, ALWAYS leave her history homework for the last second! When you're in low spirits, Alyah's definitely the person you'll want to go to, since her use of peculiar ways to cheer you up, will make you forget the reason why you approached her in the first place. You will always find her sitting somewhere with her earphones plugged into her laptop and listening to one of Cairokee's songs. Despite Alyah's perfect white teeth, she has a unique laugh that surely lights up your mood. Last but not least, Alyah is the most beautiful person, inside AND out, and I am extremely happy and fortunate to be calling her my best friend!
Fayrouz Ahmed
Vice-President
Get To Know Fayrouz!
Describing Fayrouz in 200 words is kind of an impossible task, you need a whole essay to really get to know her. To cut it short, you might think Fayrouz is just a clueless person but she will surprise you by the ambition and determination she puts in her work. Fayrouz is the moodiest yet most energetic person I've ever met, she can turn your day around to the better. She's the kind of person who everyone turns to for advice, even though she has no idea what she's saying, most of the time. She's the most caring, collaborative, hard working, lovable and funniest person. She has one of the strongest characters and she makes the most hilarious Musical.lys. I honestly couldn't have made these past two years without her, she is the most uplifting person ever. She is definitely one of the people you want to consider as your best friend, as you would literally have lots of inside jokes, but most importantly she would always be there for you. All those amazing traits that Fayrouz has, makes her perfect for the Student Officer position, as she will be an important asset to this team.
Get To Know Haya!
200 words are not enough to describe the type of person Haya is. If you really know her, then you'll know she's the kind of person who always shares positive vibes and always cheers people up. If you ever needed help, I guarantee that she will help you even if you're not that close. Not only that, Haya's by far one of the smartest and most dedicated people I know, she's the kind of girl that brings the fun to the team yet manages to make everyone work and help one another. When it comes to MUN, she brings dedication and knowledge to every conversation and debate, and when she puts her mind to something, she'll do everything in her hand to achieve it. Her work is faultless; this is due to the fact that she focuses on EVERY small detail. As her best friend, I can assure you that Haya is the one you can always turn to for perfect advice and always depend on. If you ever have the chance to get to know Haya, you'll know how supportive she is, which is why she's a very important member of the team.
Karma Tarek
Vice-Présidente
Get To Know Karma!
Some of you may think Karma is quiet and shy but don't let that fool you, because in fact, she is one of the funniest and loudest people I know. Once you get to know her, you can never understand where she gets all this energy and enthusiasm from. She is the kind of person that has a laugh funnier than the joke itself and the best thing about that, you'll constantly find her laughing at anything and everything, even at her own jokes. If you make her laugh, consider yourself one of her favorites. All jokes aside, Karma is actually a very hard worker and you'll be surprised of how much she's dedicated to her work. She puts too much effort and details in her work until it's perfect. If you ever find yourself in a crisis and in need of help, Karma is your Go-To, she can never let you down and you'll be amazed of how helpful she really is. She'll always be there for you and stick by you, so I'd advise you to befriend her and to join her committee, because I promise you won't regret it.
Economic and Social Council (ECOSOC)
The United Nations Office on Drugs and Crime (UNODC)
Get To Know Malak!
According to many dictionaries, most girls named "Malak" are kind, ambitious and white hearted and physically know their beauty with their stunning appearance. This may be the most accurate description for Malak. Maybe her smile will fool you and give you a first impression that she is shy but the moment you get know her, you will start seeing her real energetic, humorous and dynamic self. Malak is a person that cares for all who are surrounding her and seeks to help them once she has the opportunity to do so. Therefore, whenever you need any help, you can always rely on her. She is industrious at work and always tries to surprise people through her effective effort. That's why I believe Malak is one of the best choices to this year's student officers. Additionally, she's one of the most sympathetic and kind people you will ever meet and trust me, while getting to know Malak, you will see that she is a girl you will always want by your side and I'm quite sure that she will do a great job in her position.
Hanna Youssef
Vice-President
Get To Know Hanna!
Quite frankly, its very hard to find a friend like Hanna. She is the type of friend that will laugh at your corny jokes when no one finds it funny, just so you don't get embarrassed. The type of friend that doesn't mind sharing her food with you when you don't have any ( but only if you don't have any, like at all). She is always there for you no matter what, she is loving, kind hearted and cares a lot about those whom she loves, and she will not put up with anyone who speaks badly about her friends. Hanna  is the type of person whom it is very hard to get on their bad side. She is witty and full of all the latest memes, in addition she knows how to choose very relatable gifs for every situation that will have you cry with laughter. She literally has no grasp of the concept of whispering and is always guaranteed to be late to every single event. She is the reason why we say we are going out at 6, even though the table isn't booked until 7. Hanna certainly has a unique personality that is extremely hard to find.
Get To Know Ahmed!
Ahmed goes by the initials A.T (only he calls himself that though), he's also our very own Hamada Timmy Gym founder. Every room lights up with Ahmed's presence, not only is he the funniest guy I know, but he also has the kindest heart. No one can completely alter my mood like he does. Trust me, he brings out the best in the worst situations, everyone absolutely loves him, excluding all Oasis teachers and coordinators. Showing off his arm veins and making inside jokes with everyone about literally anything, is one of A.T's best qualities. Ahmed becomes a very hard worker when he's passionate about something, if he puts his mind to become the best in something he most certainly will. He's not afraid of taking risks; we can see that since he studies some of the hardest IB subjects, ignoring the fact that he's failing… My days at school wouldn't be the same without taking his "biskream" every morning. No one can be more helpful or supportive than Ahmed; whether you're afraid of getting kidnapped in an Uber, or when your days are dull and you need a little positivity, he's your guy! Believe me when I say he's going to be the coolest student council OISMUN ever had!
Salma Yasser
Vice-President
Get To Know Salma!
From her weird dance moves to giving the best advice ever, Salma will listen to you and will try her best to help you. Salma manages to keep her calm even when the whole world is collapsing. You might prejudge her and think she's mean, but the closer you get to her, the more you realize how kind she is. Although she's one year younger than most of her promotion, she manages to blend in with her intelligence and her maturity. Not only that, but Salma shares a valuable trait, she is confident, which implies that she's a friend you can confide in, someone you can trust with your thoughts, and most importantly she can always keep a secret. When it comes to clothing, Salma will wear anything on one condition, it being oversized especially when it comes to hoodies, oddly this matches her weird dance moves.
International Court of Justice
Get To Know Antoine!
Antoine is a hard worker, always giving his all in to the things he is passionate about. He commits to whatever he starts to work on, or aspire to achieve. When it comes to his personality, Antoine is a very kind and funny, but he can also be serious and when it comes to work! His seriousness can be proven as everytime he works on a task, he is capable of doing his best and more, until he reaches perfection. All I can say is that his funny personality is one of the things that will is able to attract you, making him suitable for the position of a Student Officer, as he will be able to attract the attention of his delegates. Based upon his work ethic, I can say that he will definitely help you as a delegate: perfect your work, do the best you can in debating, but also ensure that you feel comfortable and have one of the best MUN experiences ever. He encourages everyone to give their all, and he is certainly willing to help them in case they need anything. Antoine is open minded, he will not only treat you as if you are part of a team, but more like part of a family. He is willing to collaborate with everyone to prove that.
Layla Alaa
Vice-Présidente
Get To Know Layla!
Before all, Laila is a very friendly person. She's one of the first people who welcomed me when I first came to this school, and ever since, she's always been here for me when I need her. Even when we are not on the best terms, she helps me with what I need. She always defends her friends when she has to, and resolves her differences with people. She is not the type of person to criticize others behind their backs; and despite having some, her flaws do not include hypocrisy. Moreover, Laila is a very funny person; most of the time, it's not on purpose, yet she still is one. She hides behind a solid, cold exterior, but inside, she is a highly sensible and kind girl, you shall  simply get to know her better. The final thing I have to say is that when Laila wants something, she often ends up getting it, as her determination and obstination don't know any limit. The only thing capable of stopping her is her own pride.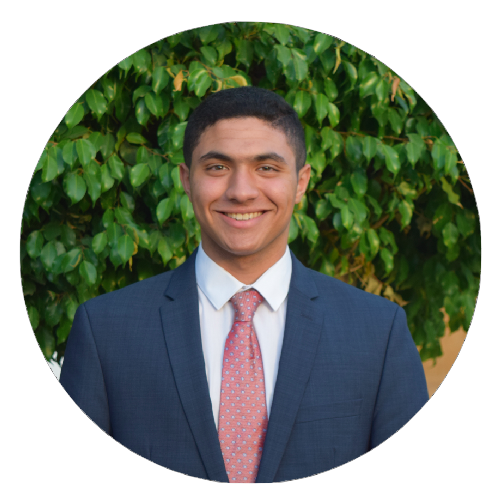 Get To Know Aly!
Aly Imam, one of this year's student officers, has a unique personality. He's the kind of person that you might see as careless, but in fact when it comes to something he is passionate about he is a hard worker who would make the best of what you ask him. Don't get intimidated by his muscular posture, he is one of the kindest people you may know, and as a friend I can assure you that if you need help doing something, just ask him and he would do all what it takes to help you. He does have a lot of positive traits, such as being knowledgeable even if the topics wouldn't interest anybody except him. He is kind as much as he doesn't seem that at all, he is open minded but he does what it takes to convince you with his opinion. Get to know Aly better, he is definitely one of a kind.
Ingy Heshmat
Vice-President
Get To Know Ingy!
Ingy, the one with the most contagious smiles you will ever see. She will never fail to impress you with her organization skills, especially when travelling, she loves the part which everyone hates – packing. She is the type of person that enjoys to stay in on a Thursday night, yet will never miss out on a party. In addition, Ingy has a very loud voice that fills the entire room, but don't let that intimidate you,  she's so soft from the inside. I've known Ingy for the past 12 years and I could guarantee you that you will never find someone as caring and helpful as she is, I can't even think of a situation in which I didn't find her by my side. She's your go-to person if you ever need someone to make you laugh or lift you up when you're feeling down, either ways she will always be there for you no matter what. Nevertheless, Ingy is a very committed and a hardworking person with a (weirdly) kind personality, which could leave you questioning her presence on Earth. Don't miss out on one of the best experiences you will ever encounter, and join her committee !!
Farida Mandouh
Crisis Officer
Get To Know Farida!
Farida Mandouh, or as I like to call her farafirooo, a person who's way more than just their position on the team. First of all, I'm so proud of her for earning the position she was dreaming of, and that she worked so hard to achieve it. Farida is a hard worker and a fighter, in other words, I can simply say she's a beautiful adventure. She is the spark of sunshine through your darkest nights and the person who can make you crack a smile even if you feel like collapsing instead, she's the most optimistic person you could ever meet, walking around spreading smiles and positive vibes everywhere she goes! Farida is a very creative person with an outstanding personality and a huge and warm heart (and hug) enough for everyone, she'll surprise you with everything she does and everything she's capable of, everything she is and every idea that comes to her head, she's a very thoughtful and brilliant person as well, that never fails to impress everyone around her. Prepare yourself for very exciting yet catastrophic crises! I'm so proud of her and I believe in her, I really can't wait to see what she prepares for this year's crisis.
Nadine El Kholy
Director of Crisis
Get To Know Nadine!
Knowing Nadine and being her best friend for 6 years definitely allows me to say that she is the most caring person in the world, and one of the few people that can actually help you if you are struggling with anything, due to her responsible personality, she can miraculously find a solution for every problem, which qualifies her as the perfect crisis director. She is an extremely dedicated, and organized person, and when you give her a task she always manages to finish it early. And don't let her height fool you, because behind this short girl is a particularly smart person. You might also be fooled by her serious face, but once you get to know her, you will never stop laughing. Her personality is the perfect balance between work and fun, and when it comes to fun, tatou is always down. All I can say is that her presence feels like home, and you will genuinely feel comfortable around her. Not to mention, that nadzo is the most talkative person I know, yet every word that she says is always in place so you might need to listen carefully to what she has to say. You will also be amazed by her artwork, her pieces are quite aesthetic. Unfortunately, no words are enough to describe her astounding personality, but all I have to say is that you should not miss out on getting to know Nadine, because if you dont you will be missing out on a lot, and if you are lucky enough to know her the way I do, trust me she will become an essential part of your life, as I can't imagine how I could have made it through those past 6 years without her.
Malak Hetata
Crisis Officer
Get To Know Malak!
One of the nicest, funniest, most passionate, hardworking and smartest people i've ever met. I've known Malak since we were exactly 4, so believe me when I tell you to consider yourself lucky if you get to call yourself her friend. Being Malak's friend  means her making sure you come to school with a full lunch box and go home with an empty one. She is the type of person everyone goes to for advice, because she has the answer to literally everything, so don't argue with her, whether it's over a controversial topic or she is just trying to convince you to give her your food, she will always win. Taurus, are usually described to be stubborn, while I tell her she is all the time. She is really just opinionated and isn't afraid to tell you exactly what she thinks even if she knows everyone disagrees with her. Being a crisis officer is the perfect job for her to put to use her intelligence and love for drama. So get ready for the best, most drama filled crisis in OISMUN's history.
David El-Masry
Approval Panel
Get To Know David!
Honestly, it is hard to find someone as funny and charismatic as David is. He is the most supportive person I have met, and he manages to be there for me whenever I need him. He is the one with the loudest laugh that will make you laugh even harder. When you get the opportunity to know David better, you will realize instantly that he has an amazing sense of humor being able not only to tell jokes, but laugh at yours. Confidence, a word that defines David the most which assures you that you can trust him with anything and share all your secrets with him. He will do anything to make you feel happy and relaxed. I have known David for a long time but it's only last year that we got really close and I am really grateful to have a friend like him. He is the kind of person that has the ability to create an amazing atmosphere during the group work taking it very serious, while having some fun in the process. I am extremely sure that working with him will be an unforgettable experience.
Doreen El-Shenawy
Approval Panel
Get To Know Doreen!
Doreena is a very unique asset to this team. She is one of the funniest people you will ever meet as you will always tear up while laughing with her. She has a good sense of fashion: no one is as stylish as her. She is amazingly strong, independent, and is determined to do whatever she wants and reach her goals. You should never shy to tell her anything, as she is one of the most trustworthy people you will ever meet. Also, she is excellent at planning events, and everyone goes to her for fancy restaurant suggestions. Her positive energy lights up the whole room. She makes you feel more confident, and brings out the crazy in you. She is very sociable; wherever she is, everyone there knows her. She surprisingly has the ability to make doll sounds. Finally, it is always fun to be around her.
Farida AbouZeid
Approval Panel
Get To Know Farida!
Farida is one of a kind. Even though she's the shyest and calmest person you'll ever meet, once you get to know her you'll be surprised by the energy she spreads wherever she goes. She's an extremely hardworking person and if you're ever in need of any kind of help, she'll make sure you get it. Despite her outstanding skills and hard work, Farida's a very fun person who likes to make the best out of every moment, her smile simply lights up the room and will naturally put you in a good mood. One thing to know is that she's obsessed with a turkish series called "hob el egar", that she probably loves more than every human on this earth. You think I'm done talking? Of course not! Simply because there's a lot to say about her from her pure heart to her creative mind (especially when it comes to horses or drawing) and she will never fail to surprise you with how cute she is!
Hussein Tarek
Approval Panel
Get To Know Hussein!
Hussein, or as we like to call him se7s, is a decent young man. At first sight he may seem shy and introverted, but trust me, the second he feels comfortable around you, you'll witness a twist towards the funniest human on earth. Hussein is the kind of person you can easily assign a task to and expect it days before its deadline. He is a very committed and hard-working person. Also note that se7s has a great taste in movies, especially Netflix ones. In fact, his favorite movie "the dictator", is reflected on his character as he can easily be seen as a quite tough person. But when you look at his other side, he's the funniest, most humor filled joker around. You'll never get enough of his hideous childish jokes, to which I always laugh very hard. Want to grab his attention, just mention the word Captain America or Chris Evans; se7s is the perfect go-to if you have any inquiries about the MCU as he is so indulged in it. To end this paragraph, I would like to say that these words are only few to describe who Hussein really is.
Jannah Gamal
Approval Panel
Get To Know Jannah!
They say that short people are smart, and Jannah's case is no exception. She has a smile that lights up the room and a big kind heart that makes everyone love her. She is intelligent and fun in the same time. She's a hard-working and ambitious young woman. When you meet Jannah, you will fall in love with her personality in no time. Jannah is an amazing person when it comes to friendship, she's understanding, a good listener and simply great. She's also very funny as she never disappoints with her sarcastic comments. When Jannah wants to work, she works hard and is always driven to excellence and hard work. Her honesty is one of her best traits, so when you tell her something, she gives you a very honest opinion. Jannah always exceeds everyone's expectations. There are no amount of words that can accurately describe her. She is simply amiable and energetic in every way possible. When she is passionate about something, she won't stop talking about it, yet, the words that come out of her mouth are logical and actually make sense! Jannah is certainly a person that you would like to have in your life!
Get To Know May!
Mayoush, she might seem scary at first with all the faces she makes, but deep down she is a great person with a questionable intelligence level. She's one of the funniest people you'll meet despite her slow reflex in receiving information, which makes spending time with her even more fun. She's the person to go to if you're angry or just in need of advice. May is a very empathetic person, once you tell her a story she instantly puts herself in your place and sometimes gets angrier than you actually are. She can be very committed when it comes to serious situations. You should be aware that May is in love with basketball and Harry Styles! She's the definition of support; even when she doesn't share the same opinion as you, she will help you in whatever you're going through. She cherishes friendships and takes good care of her friends. She watches way too many TV series and that's one of her best qualities. May is very ambitious, she knows her goals and she works hard to achieve every single one of them. Her laugh will make you laugh even harder. Quick tip, beware of her hands when she laughs they're unpredictable.
Hana Afifi
Approval Panel
Shada Sherif
Approval Panel
Omar Maher
Approval Panel
Salma Khaled
Approval Panel
Sohayla Khaled
Approval Panel