Ingy Hechmat
Deputy Secretary General
Get to know Ingy
Imagine having someone in your team that is both super hyperactive and super serious.. that's 'Angy', not only is she our deputy secretary general, but also a friend you can rely on no matter what. Despite her never ending hyperactive moments, she is the most serious and organized person in the team. I'm pretty sure that her OCD is gonna be the reason our mun succeeds in an unexpected way. Believe me, Ingy will surprise you more and more every minute, she's been surprising me since the first day i met her. For example her hard work and her urge to help everyone around her that leaves everyone in the room speechless. But behind all the seriousness of our Anjouka, you'll find out that she is literally the kindest, most generous and caring person ever, someone that cares about everything and everyone around her in an unexplainable way, someone that is willing to sacrifice everything just so that everyone in the team is satisfied and finally someone that will constantly support you and have your back. Ingy worked so hard to earn this position and I have no doubt that she will amaze me and everyone else in the team.
Salma Yasser
Secretary General
Get to know Salma
Sue, our adorable sec gen, despite the fact that she's like literally the youngest member of the executive team at the end of the day she's still our beloved Secretary General. Salma is honestly one of the most mysterious people you'll ever meet, she has the kindest and purest heart but that's something you'll find out when you get closer to her. If you're not close to Sue you'd probably think she's mean and intimidating but trust me this phase only lasts for a while and once you get to know her all I can say is you'd be surprised. All in all Salma is surprisingly one of the brightest people I know. She's also kind of bipolar one second she's really hyper and energetic and 5 minutes later she's either taking a nap or just in another universe. Souka is honestly the first person anyone should go to for help, she gives the best and the most wise advice ever. Her company is honestly so fun and she has a special gift ; she's the most convincing person ever. Lastly she's always there for anyone when they need her and I'd advise you to get to know her because she's really unique.
David Emad
Deputy Secretary General
Get to know David
"Peasants" -David Emad ElMasry. Being best friends with David, or as I like to call him "David el cute", is
certainly a blessing. From the approval panel to the executive team, I have never had such a talented,
caring and hardworking friend. He is there for me 24/7, always has my back and supports me whenever I
need him. He is the funniest person you will ever meet, as you will never stop laughing around him
(molten kheikh, peach dream). He makes you feel more confident, and brings out the crazy in you. You
will never get over his obsession with "big tasty sauce". Don't be intimidated by his big body, David
actually has one of the purest hearts there is. This year's deputy secretary general is a true definition of
commitment and passion, and I can't wait to see what he will bring to this year's conference!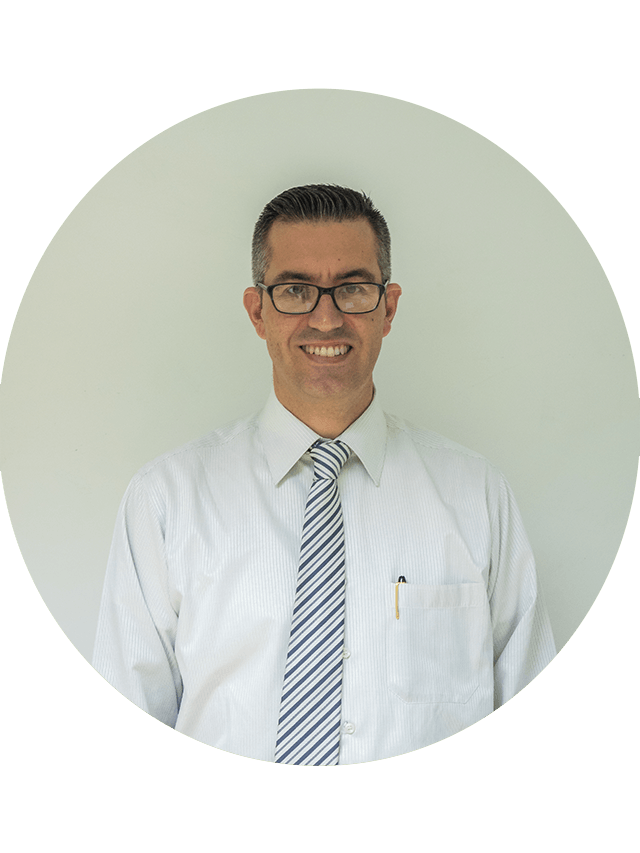 Advisory & Coordination Board
Hanna Youssef
Executive Advisor
Get to know Hanna
Whenever you hear these zoo sound effects, just know that hanna's singing somewhere near 🙂 Despite what you see on the outside ; the  excessive sarcasm & teasing, deep down Hanna is genuinely one of the most kindhearted people you'll get to know!(Except when she has to share food). Whenever you need her, she'll be there with this eagerness to help no matter what problem you're facing. She's not only a great listener but also an outstanding advisor & supporter. In fact, she can hear you for hours yet never get bored & she always has something interesting to add. That's not all. Hanna always shows up with a cheerful smile, ready to start a new adventure, she's always down for taking risks & trying new things (As long as it doesn't require her waking up early). She's the most fun person to be around with those positive vibes she spreads. When it comes to hangouts/parties, she'll show up with this outgoing personality & crazy side of hers which you'll really like. However, if she has to catch up on a tv show, she could immediately ditch her plans. Hanna is truly an amazing & one of a kind person with a positive impact on everyone around her. 
Hussein Tarek
Executive Advisor
Get to know Hussein
Sehso, the most dedicated and hardworking person you'll ever get the privilege to meet and always aiming to perfect anything he assigned to. To the social butterfly of the executive team and the only one you can call at 2am to gossip with about anything and everything. You'll be astonished by the amount of dedication he gives to any kind of work given to him. While getting to know Hussein you'll get to learn about his obsession with bad puns and Khalil comedy. To him always being obsessed about sending "formal mails" and having formal meetings. The person who you can count on to give you the best advice yet has your back at any time. Although he might seem tough on the outside don't let this avengers addict fool you, with his soft personality and crying two times during the ending of avengers endgame. To the most kindhearted and purest person out there yet with the most brutally honest personality. Yes, Hussein, Chris Evans is more handsome than Chris Hemsworth. Finally, Hussein is a person not to miss during the conference with his weird socks and loudest scream. Getting to know Hussein is a privilege and you'll definitely admire him.
Karma Tarek
Executive Advisor
Get to know Karma
Personally, I'm not a close person to Karma, however I may know enough to give you a glimpse about her, to start off, Karma might seem intimidating because of her unintentional looks but little do you know that behind these looks is a person thinking about what she'll be wearing in her next outing. If you still haven't heard about Karma's laugh, you're missing out a lot. Her laugh spreads joy all around the room. In fact you can end up cracking because of her laugh and hence forget the joke, considering her laugh is funnier than the joke itself. However, when in serious times you will be mind blown of the shift since Karma is one of the most ambitious and dedicated people you may encounter, this girl knows no limits and accomplishes what she has in mind. You cannot imagine the effort she puts in her work. As I heard about her, she's a trustworthy person who is often consulted for advice and comfort, in consequence why she's one of this year's Executive Advisors. Her friends can't find someone similar to her in giving such good and useful advice.
Mostafa Kandeel
Vice-Head of the Organisation team
Get to know Mostafa
Mostafa Kandeel, he is the gift that keeps on giving, Kando is the kind of guy you can count on in
anything, anytime, and anywhere "except scoring goals in an empty net". The big strong dude on the
outside yet the kindest most loving friend on the inside. Professionally, kandeelov is perfect at
distinguishing fun time and work time, when it's time to have fun he doesn't know limits and when it's
work time he is one of the most implicated hardworking dudes i know. Being the fun guy he is, mostafa
never stops his sarcastic jokes which will bring you laughing to tears. In addition to all that, his fashion
taste is impeccable as his greatest possessions are sonic socks with detachable wings, I'd recommend
you'd take a look at them!! Kando is the perfect man for his job, an organization guru and a great
counselor. To conclude, all i can say is that kandeelov is a great friend, counselor, partner as he is a man
of focus, commitment and sheer will.
Malak Mohamed
Head of the Organisation team
Get to know Malak
What can one say about Malak, well if you don't know her, you'd be scared to approach
her giving her death glares but don't let that intimidate you because I promise you this is
not Malak at all. If you find her giving you a death glare just know that she was probably
hungry or thinking about all the school assignments. She's the kind of person that will
make you feel comfortable and at ease, she may be extremely loud but you will get
used to it just like we all did. Her laugh is contagious and her energy is spread
everywhere she goes, she has a huge impact on everyone around her and she can
never let you down. She has the kindest heart and never fails to amaze us with her
intelligence and new ideas. Although she can be brutally blunt, her intentions are always
positive. Unless she's had her daily dose of apple juice, then you better watch out for a
very bipolar Malak. Nevertheless, Malak is actually a very hard worker and organized, she always goes around helping people. She puts too much effort and details in her
work until it's perfect. No wonder why she is our HOT ;).
Omar Sedky
Vice-Head of the Organisation team
Get to know Omar
He's remarkable and one of a kind , despite how big he is but he's one of the kindest people ever . Omar has the purest and the biggest heart , he's always supportive and helpful . He's a huge fan of Barcelona and Lionel Messi and never misses a match , he loves playing soccer but unfortunately he is only good as a goalkeeper but he's not convinced . The video game he likes the most is Fifa even though he loses most of the time  . I've known him since he was a short boy and he kept on growing and left us small .He's a professional dodgeball player and everyone gets scared when they see him , and no one believes that he's only 16 . I consider him as a childhood best friend and not only my school colleague , we are all grateful for having this tall man in our lives .
Farida El Mandouh
Head of Administration
Get to Know Farida
Farida is the most energetic, hype, fun and enthusiastic person I have ever met. She brings out the best in everybody and she is always there when you need her. She makes any situation 10x more fun and enjoyable, from getting lost in chinatown, to even playing board games during the plane ride. Farida is probably the most hypebeast fanatic person you will see during the conference, from her Gucci scarf all the way down to her yeezys, and not to mention her LV bracelet. It is very easy to get close to Farida and connect with her, that is why I personally believe  that she is a perfect asset to this team as she is super friendly, helpful and genuine and would over all make this OISMUN experience an unforgettable one.
Zeina Youssef
Vice-Head of Administration
Get to know Zeina
Whenever you hear a girl singing…it is definitely Zeina singing one of the TikTok songs that she's been obsessed with ! Zeina  or you may call her zatouna if you want , is the most genuine and realist I've ever met. As long as I've known her, she is always there for her friends, making sure that everyone is fine. She's so emotional when it comes to romantic movies.She's an expert when it comes to Tv shows and movies, so, whenever you're bored and want to watch something, don't ever hesitate to call her. Zeina has a very special bond with her dog Coco , she loves it even more than her friends, so if you're not a pet or a dog lover, be prepared to listen to a speech on why dogs are perfect and she won't stop until you're convinced 100%.If you opened any of her friends' notebook and found some signatures in the margins or some little doodles, it is definitely zeina giving her very special artistic touch. You might see her always complaining about the quantity of work she has to do, but once she decides to do something, she will do it no matter what.
Omneya Salama
Vice-Head of Administration
Get to know Omneya
The thing that everyone should know about Omneya is that she is one of the brightest people you can encounter. Yes, she will always put you in front of reality and won't hesitate to state her opinion, but it's always fun to have her around. Her honesty is why I always like to ask for her opinion and why it matters to me. She is always ready to help and find solutions, even if she doesn't have any, she'll be glad to help. You didn't ask, but she'll still help you. Omneya is also your personal cheerleader, cheering you on and encouraging you to be and do your best at all times. When you meet Omneya during work hours, it'll never be the same Omneya during outings. She knows when to work and when to have fun.
Omar Ashmawy
Head of IT and Design
Get to Know Omar
One of the smartest and most creative people you could meet. You could rely on him on
anything you want because he will never disappoint you. Ashmawy is the real definition of a
life saver, if you have any personal problems, he mutates into a psychiatrist that hears you
and helps no matter what. By the way Ashmawy is a really good listener and an open-
minded person which helps him receive, appreciate and understand other opinions and
perspectives which is a really good advantage that he can use with his team. Omar never
fails to put a smile on anyone's face because he will amaze you with his sarcastic yet
sometimes mean jokes. He is a gift to those around him, full of many positive vibes that he
always makes sure to spread them all around. He could help you with anything you need
and turns out to be helpful more than he even realizes, He brings out the best in other
people. Academically speaking, Omar is a really hard worker and has the ability to work
under stress and is excellent at time management. Any team would be lucky to have him in
it.
Get to Know Seif
Seif is a one of kind student. He is extremely hard-working and always performs to the best of his ability. He creates top notch quality work and is always punctual. His curiosity and motivation to discover questions exceed the normal boundary, he always seeks to discover new things. Seif is an exceptionally mature and reliable boy, you can always count on him. He has a wonderful nurturing personality and sends out positive energy. In addition, I can attest to his passion for information technology as he enjoys creating meaningful digital meticulous work so he's right where he wants to be. He can sustain lots of workload and work hard under stress. In addition, I can also vouch for his impeccable character as he holds exceptional qualities such as dedication, communication skills, leadership abilities, positive attitude and he is extremely efficient. Seif also possess a phenomenal sense of humor as he is able to constantly create new jokes that make us laugh. I sincerely appreciate his trust and love his enthusiasm for whatever thing he is working on. He never complains and gets the job done. He doesn't only exceed academically but also socially making him absolutely complete.
Get to Know Daniel
A hard working student who is in love with technology. A guy who likes discovering new technologies and messing around with them. Technology is his battlefield weapon. You can give him a task and a laptop and he will do the rest in no time. He has great communicating and convincing skills. He is very friendly and gets along with others very well. Like most people, he loves music and can get work done in no time with music on. Did we mention he is creative and innovative? Because he comes with very creative ideas out of nowhere, he even constructed a car in one of his projects. If you work with him, you'll get along very smoothly with no trouble and communication will be no problem. If you have any technical issues then fear no more, Daniel can solve any technical problem in a matter of minutes.
Malak Amir
Head of Design
Get to Know Malak
Malak Amir is the exact definition of kindness. Her genuine smile and constant will to help are a light to everyone's day. Not only is she dedicated to what she loves, but anything she is responsible or gets assigned for. Her artistic drive, originality and creative imagination form her unique mind. Even in academic work she integrates art to represent what she has to say and share. She is the kind of person to never mistake kindness for weakness. As well as the kind to be independently ready to find ways out for her problems. Her free time is usually productively and well spent since she does not really slack too much, being boring is not her thing. The quantity she possesses of common knowledge is eye-opening and the amount of specific knowledge she gains about what she loves depicts her characteristics of curiosity and openness. One of the things people admire most about her is her ability to set constant goals in order to surpass her challenges and become the best version of herself that she could possibly be. With hard work, dedication and a flooding amount of support and generosity, the creation of Malak is the result.
Mostafa Farrag
Head of Ceremonies and Events
Get to know Mostafa
Farrag, the most energetic person you will ever see he will always surprise you with his
creativity and ambition. He has endless ideas and you will never expect him, never doubt his
skills he will never fail to surprise you by his astonishing work and marvelous effort. He is the
one who can fit in any position you give him; he always finds ways to do his work in an
inspirational way. He will always make everything look easy while it's not, it's the effort he puts
and the commitment to the work who make it easy, he believes that anything he does should
be done in a way no one else can do. Mostafa is one of the kindest people you will ever meet, a
very energetic and dynamic person yet very calm when he has to. He is an addition to any
group he will join. You will certainly enjoy his creativity, motivation and enthusiasm. It's worth
it to spend as much time as you can with him, you will be entertained, you will never get bored
and you will receive the best advice in any situation you are in. He is one of a kind, it's rare to
find someone with this tremendous mixture like him.
Yehia Shabana
Head of Ceremonies
Get to know Yehia
It's very Hard to find someone talented like Yehia. He spends all day working on his creative
videos and uploading them to his amazing channel. I can guarantee you when watching his
videos, you will be impressed and surprised with the quality and creativity. You're lucky if
you have a friend like Yehia, not only because you will see his amazing videos before
everyone, but also because he is the funniest, energetic, kindest, and most caring person
you can meet. I am sure that you will be stunned by his editing skills and his professionality
with his video editing skills. You can expect anything from Yehia, his jokes really make you
laugh even if it's not funny. When Yehia is passionate about something, he does it very well
and becomes an organized and creative person, which makes him the best fit for the
ceremonies position. Trust me, if you don't know Yehia, you should!!!
Doreen El Shenawy
Head of Events
Get to know Doreen
At first glance doreen might seem very unapproachable and people are usually surprised when they get to know her personality. She is the most down to earth person i have ever met, the most fun to be around, very hardworking and definitely a hand to lean on. Doreen will surprise you with what she can do when you need her or ask her to do something. When she sets her mind on something that girl is never at ease until she perfects it. Doreena is someone you can talk to and confide in as she will give you the best advice ( but obviously never follows her own). She is very social, friendly and always manages to turn strangers into friends.  If you want to get to know her, tiktok is always the way to go. At first she might need a minute or two to get to know you and show you the fun/goofy side of her but it will be worth it. Being around doreen is not easy to handle as you will burst into laughter for many hours, so definitely get ready for that.
Farah Salah
Head of Hospitality
Get to know Farah
Farah, Farouh or Farouhi, these are the most known names for her. The one you can trust the most for keeping your secrets. She's the cutest yet the most caring person I know. The secret to Farouh's heart is Ferrero Rocher. If she's in a really bad mood, just don't hesitate and go buy her a box full of Ferrerro Rocher and red roses, she'll absolutely get out of the mood instantly. she's the best room mate you'll ever have in your life. During hard times, Farah will be the first standing by your side, she'll know how to connect and understand you until she feels you are more than okay. As someone pretty close to her, I can say that being her friend has been honestly quite a blessing, because i always learn from her and appreciate her patience. Even if you're always together all day, get used to these questions but in Arabic, "how are you today" " what did you do today" even if you started your day the same way she did. You'll have to appreciate these questions before she stops asking them, but don't please! These questions assures that you are a caring person.
Yassin Hechmat
Head of Catering
Get to know Yassin
Describing Hechmat in less than 200 words is definitely one of the hardest tasks. Hechmat is the
ideal representation of a " party animal ". In fact, he is one of the most enthusiastic and upbeat
people you'll ever meet. Let's dive a little bit deeper ! Hechmat is the type of person that will
support you and look out for you no matter what. It might not seem like it, but he will always put
the necessary effort to cheer you up and be there for you through thick and thin. Despite his tough
personality, most people would agree that he's a big softie. As a matter of fact, Hechmat is an
outgoing and sociable person, while striving to be the best version of himself. He is without doubt,
one of the most trustworthy and reliable people out there. Not to exaggerate, but he is extremely
fun to be around. In other words, with his light-hearted personality, you can guarantee a good
company.
Youssef Mohamed
Head of Catering
Get to know Youssef
Youssef Mohamed aka Oufa the athlete of the team. One of our finest, hardworking and Serious men on the team. At first, he may seem shy but once you get to know him, you'll understand how kind and funny he is, he'll always want to solve a problem even if it doesn't concern him. Oufa is a food lover which explains why he took this position but he never gets fat instead he gets more muscular which makes everybody go crazy. If you want advice, Oufa is the man to go to because he's straight-forward, direct and honest. He always thinks about other people before thinking of himself. He doesn't get stressed and is pretty relaxed most of the time and always in a good mood which means Oufa is a great man to be around because you'll simply be always in a good mood.
Abdallah Abou Ali
Head of Security and Transportation
Get to Know Abdallah
Abdallah Abou Ali is one of the funniest people in this school, he has a great charisma, and you can
always feel comfortable talking to him and enjoying your time especially at opening conversations with
him. Sometimes he thinks he is so cool and tries to prove it in any way but at the end of the day he is a
man of his words and trustworthy, he's always next to his friends and tries to support them. Abdallah
Abou Ali fears nothing and no one, he has a lot of confidence in himself and believes in himself and I'm
sure that whatever he puts in his mind he does it, I know a lot of people might say that whatever they
put in mind they achieve but Abdallah does not give up.
Omar Imam
Head of Security and Transportation
Get to Know Omar
Knowing Omar for 6 years helped me notice how great of a person he is. He is one of the most supportive and helpful people. He is known for being the " wise" member of the friend group. Actually, people turn to Omar whenever they need help and comfort. Despite his crazy personality he is very responsible. He may seem tough on the outside, however, he is very outgoing. He is very confident and has a big sense of humor. You could always count on him to make any boring situation fun, he manages to lighten up the mood. Omar is very energetic, he's always ready to go out and have fun. Even though Omar makes boundless efforts to annoy you he always has your best interest at heart. He supports you no matter what, and you can always count on him to be there for you. He is very friendly, and can easily make an outsider feel welcomed. He is very determined and works really hard. His respect for his commitments can amaze you. You can guarantee that you will have fun when he is around.
Logaine Sherif
Head of Media
Get to Know Logaine
Very kind, pure hearted and always ready to help, that is the quickest description I could give to Lojaine. She is known to be the purest, sweetest and cutest amongst a group of friends. Lojiane really does have one of the most beautiful souls, she's creative, passionate and committed. She'll always be your go-to whenever in need of support since she's always ready to help. She might seem shy at first, but once you get to know her, you'll fall in love with her generosity and compassion. She's the type of person you can always count on. She always looks after people she cares about, and tries her best to make them happy. Although we're not that close, she has been nice to me and I am looking forward to getting closer to her in the making of the OISMUN XIII conference. She's a big blessing and a strong backbone that proves to be essential for this team's functioning.
Mariam Arafa
Journal Adminstrator
Get to Know Mariam
Mariam is the kind of person who doesn't care what people think about her, she's always
laughing about everything, you'll find her cracking jokes at very random times, although you
may not like her jokes but her laugh will definitely make you smile. She's a fun and loving
person, she's really outgoing and nice with everyone she meets. You'll always find her
sitting with different groups of people which just shows you how friendly she is. You may
think she's just this silly and fun person, but she has one of the purest hearts out there. She
always knows when you're feeling down, and she'll do whatever it takes to make sure you
smile, even if it means embarrassing herself in front of everyone. Even though I don't really
get her obsession with hamo bika, I got used to it, and so will you. I promise you won't
regret meeting her.
Laila Shoukry
Journal Adminstrator
Get to Know Laila
A very energetic person that you could always count on! Laila is very fun to be around, and
her self-confidence is amazing. You could always count on Laila to make you feel better.
She is very positive and optimistic, and she can easily put a smile on your face! She cares
deeply about the people around her. She is the definition of a party animal. Laila is very
thoughtful, and she manages to put others happiness before hers. The most caring person
you will ever meet. She is a very hardworking and committed person. Laila is very sociable
and easygoing. As a matter of fact, Laila manages to motivate others like no one can. She is
a very good listener, and has a great sense of humor. She knows how to have fun, and can
make you feel the happiest. Despite her crazy ideas she takes her work seriously. You can
trust her to keep a secret. Her enthusiastic attitude is contagious. The most outgoing and
confident person you will ever meet. She is capable of saying confidently what she thinks.
No amount of words could describe how great Laila is!
Farah el Kholy
Photography Adminstrator
Get to Know Farah
If you want to really feel comfortable talking to someone, Farah's the girl to go to. She's not only a good listener but also makes sure to follow up on any updates regardless of the topic you talk to her about. A great helper is also one of her many traits. In addition to her problem solving skills, Farah's also an amazing friend. You can always count on her to do or help in any task possible because with farah's determination everything becomes possible. The fact that I've known  her for years does not at all mean that she treats me in any special way, on the contrary she treats everyone she meets in the ways described. If you ever come across Farah's path, then be confident that you are in the right hands. 
Hayfaa el Habbal
Photography Adminstrator
Get to Know Hayfaa
Hayfaa El Habbal A.K.A Foufou, has one of the most beautiful souls, one of the kindest and purest hearts and one of the prettiest faces you'll ever see. She's one of the most hard working people I know, yet still the funnest person to be around. Silly, lovable, protective and self aware are just a few other words I would use to describe Hayfaa. If she puts something on her mind , she will work hard for it and be able to reach it. Moreover, around her you'll do nothing but laugh, just even thinking about her will make you smile. In fact, I have never seen a teenage girl so close to her family, with an astounding social life. If you have a problem just go talk to her and jump into a deep conversation that will make you feel better in no time.
Malak Abdellatif
Social Media Adminstrator
Get to Know Malak
Describing malak in only 200 words is too hard. you'll never meet someone as crazy yet amazing as Malak, her smile brightens up the room and her laugh is funnier than her cheesy jokes and once she starts laughing she won't stop. She's always here for people to push them to be better. She is an amazing friend who supports you no matter what. Malak is a crazy perfectionist, all the small details matter and if there is only one small  mistake she'll start the whole work from the beginning . I have never met someone who is so passionate and dedicated to his work. She's an introvert yet an extrovert. Once you've met her you can't stop her from letting you wait until she takes a picture of everyone's food, and her telling her cheesy jokes and taking any opportunity to use her endless movie clips that she memorized by heart. If you ever want to meet someone with an addiction to her instagram stories, someone who wants to see you improve and want what is good for you, someone who is so beautiful inside and out, Malak is the perfect person!! 
Sumaya Adel
Social Media Adminstrator
Get to Know Sumaya
If you're here, you're probably wondering, who is Sumaya? Sumaya, also known as Ali Gatie or Rika's future wife, is an amazing person. Even if I can't possibly sum up the person that she is in 200 words, or any paragraph by the way, I'll try and tell you the traits that make her, her. Besides being literally so organized in everything, she has a heart of gold. Whenever in crisis? Call Sumaya. Whenever in need of advice? Call Sumaya. Whenever in need of a laugh? You shouldn't even hesitate when calling Sumaya. She's the most hardworking person I know; if she puts her mind to something, she'll most definitely achieve it. Having Sumaya in your life is like having a sister, her support is impeccable. She puts all her friends first, and values friendships more than anything. Knowing her personally, I know that she has gone through too many downs in her life, but she has always been able to pull herself up, and never let anything bring her down and show her any lesser than she deserves. Trust me on this, Sumaya is a crucial member in the team, it wouldn't be the same without her.
Zeina Ahmed
Head of Admins
Get to know Zeina
Zeina is our Ballerina, she's super loyal, determined, and goal-driven. She works hard to get what she wants and never stops looking forward. She is super optimistic, enthusiastic and supportive as she helps everyone around her in need with the most beautiful smile on her face and she can manage to make anyone's day better by just being around you. Zeina's personality is impeccable, she is so enthusiastic and fun and she'll always make you laugh until you're out of breath. What I love most about Zeina is that she's straightforward, she speaks her truth which makes her the best person to go to for effective and honest advice. I've never met a person who loves sushi that much to the point that she'd be happy to eat it everyday, and let's not mention her secret stash of chocolates that she's kind enough to share with us because her generosity is one of the things that makes her who she is. Honestly, Zeina is such an amazing and unique girl so consider yourself lucky if you have her in your life.
Hana Mito
Vice-Head of Admins
Get to know Hana
In a short period of time you will be able to discover how genuinely authentic, kind and funny person she is. Since she is tolerant and patient, she's exactly the person for this position. I realized that she has no desire to harm anyone specifically how she thinks multiple times before any decision she makes. The dedication she possesses for what she's passionate about is highly inspiring. No matter how many times per day you can catch her daydreaming, she will become fully committed to any task or request she's assigned to. Based on many interactions I have observed, Hana's arms are always open and welcoming if anyone needs help.  One of Hana's skills is being unconsciously very organizational which is a must whenever dealing with a younger age. Only seeing with Kids is enough to make your day.
Laila Atwan
Vice-Head of Admins
Get to know Laila
Laila is a funny, nice and loveable person, she likes to have fun and she knows how to make the
best out of her life. However, when it comes to work, Laila is a serious person that knows how
to organize her time correctly. When given any task, she tries to do her best to accomplish it
within the deadline. She is also a helpful person, she likes to help people even if she isn't
obliged to do so. Laila is surely a valuable asset to the OISMUN organization team due to her
skills which are suitable for her position as a journal administrator.
Ahmed Kamal
Vice-Head of Admins
Get to know Ahmed
I can tell you that Ahmed is one of the most amazing people you can ever meet in your life.He's been there for all the difficult moments, the disappointments, even the failures. I would've never survived without him. They say you don't get to pick who you're related to. That's true. But you do get to pick who your family is. Your real friends. And I picked him to be my brother. I am sure anyone who will have the chance to know him will forever be grateful. His happiness and big fat smile will fill out any place he goes. His kind heart will be open to anyone who needs help. I assure every single admin that you will live an unforgettable experience with this wonderful creature. He amazes me everyday with his hard work, big heart and pure soul. You will do an amazing job camouli!
Omar Ebeid
Head of Public Relations
Get to Know Omar
Omar ebeid is probably the most hard working, dedicated and positive person you can ever meet. Whatever he is doing he is always doing it with a smile on his face. He is the type of person that you can always count on, he is responsible and incredibly smart. He is also the type of person who couldn't be more optimistic. He pays so much attention to details especially when it comes to school work or calories… I have known Omar for almost 6 years now and I have never seen him mad or on bad terms with anyone which says so much about him as a person who is genuinely caring and kind hearted. Finally, you should never trust omar in one and only case which is when he says he is failing an exam or that he has not started studying because he is most definitely going to get the highest grade regardless. 
Youssef Hicham
Head of Sponsoring
Get to Know Youssef
You may think that Youssef is the silly short boy who doesn't work. However, he is one of the most intelligent people I've ever known. He has real characteristics of a leader (but not his shortness), by taking the right choices for his team.  He's a real hard worker, even if he didn't enter any of the OISMUN's conferences; he applied for a position in the organisation team to prove himself worthy.  Youssef is one of the best gamers you can know. He can take you to Fortnite and beat you in a one v one for a high score, ask me I lost a lot. If you love movies, Youssef is the best one to talk with about movies, precisely the OG ones for example Harry Potter, Dc and Marvel movies, Star Wars. Moreover he can tell you which is the best movie to watch. Finally, Youssef is a true friend that can watch you're back and never disappoint you in front of others. He is the true meaning of Friendship.
Nadia Ahmed
Head of Accommodation
Get to Know Nadia
Nadia , the one known as the person you can rely on . Describing her in a few words is just impossible . She's one of the cutest most helpful people you'll ever meet in your entire life . You know , she's the kind of person that you'll spend hours and hours gossiping with her and never ever get bored with . Obviously it's very hard to get mad at her , because when you do she looks at you in a way that makes you want to laugh . Even her phone calls , they're the most entertaining thing that you'll ever do .  Nadia always keeps a beautiful smile on her face anytime she looks at you . Nadia loves her dog more than anything , even more than her friends . Trust me , she's the kind of friend you'll be comfortable talking with , the kind of friend who will always be there for you no matter what happened and no matter what happened she'll always make you feel that your special and her number one priority . She is one of the most beautiful souls that you'll ever meet . Just so you know she sends the LONGEST voice notes ever. 
Yassin Aboshousha
Student Officer
Get to know Yassin
Yassin is actually one of the funniest and most humoristic people that someone can ever encounter. As much as he makes people laugh, he also laughs horrendously without any occasion. His laugh is enough to make a situation a lot funnier and more interesting. Moreover, he is always ready to speak about any serious life matter and try to install everyone into reality. Surprisingly, Yassin is very knowledgeable when it comes to literally anything and he loves arguments. However, his mind won't let him leave the argument without conveying his point of view. Other than that, Yassin is one of the best friends someone can wish for as he is very nice and always present to offer aid. You can also guarantee the safety of all your secrets with him as he knows a lot of secrets about a lot of people but will never even mention them to anyone. It will never be enough for someone to describe Yassin in words. Although this is as close and concise as it can get, there is still lots of traits left for you to uncover about Yassin as you get to know him better personally.
Yasmine Wagdy
Student Officer
Get to Know Yasmine
It's not easy to describe Yasmine because she's not so easily understood. It takes time until she is completely herself with someone, she doesn't let people in easily, which is something we both have in common. We have always been friends and we always had fun together,
but I have never gotten close to her as I have lately. I have never laughed with her this much
before and I have never seen this psychotic side of her. Yasso has always been one of the
smartest people I know, but she is one of those people who are incredibly smart in school
and dumb in real life. She has always been a bit shy as well, but since she found a passion
for ICJ, she has grown confident and fierce during debates and discussions. Although she's a
triathlete, she's one of the laziest people I know. Also, she is a bit mature for her age but is a
baby at the same time, because of her baby face. Above all that she is kind and helpful, and
all this shows how lucky delegates will be having Yasmine as their President and hopefully
their Justice Wagdy. I love you Jasmine.
Raghda Gad
Student Officer
Get to Know Raghda
Rody is the ideal friend, she is supportive, loving and caring.She never fails to look out for you when you need her the most and in the darkest of days you'll always find her beside you. Rody is selfless and she always wants what's best for others. Once Rody sets her mind to something, she never stops until she achieves it, she is a hardworking and dedicated person that simply inspires me to become better. Although she doesn't have a good voice, that never stopped her from 'singing' Tamer Hosny at the top of her lungs. But don't let that fool you, she also sings Spanish, English, French and any other language you could imagine (sounds great until she sends you voice notes of her singing). Rody is my go-to partying buddy, no party is complete without her! The way she manages to shift between every dancing style you can imagine from salsa to belly dancing is impressive. Not only that, but she can always make you laugh until you're out of breath. Consider yourself lucky if you have Raghda in your life, she's one of a kind! 
Nour Gehad
Student Officer
Get to Know Nour
Nour or shall i say tomato face, may seem as the typical shy girl at first. However, once you get to know her, you discover the crazy side of her unique artistic personality. Utterly, she takes OCD to a whole new level since her things are always organized by color. On the bright side, she is a positive natured person with a deep sense of kindness and compassion. In fact, you will constantly find her by your side even in the worst times due to the fact that she has a hard time refusing to offer her help whenever. Nour is the type of person you'll find sleeping anywhere and everywhere yet she still manages to keep up with the latest gossip and facebook memes. Not only that, but also, she manages to finish everything on time by being a sheer perfectionist despite the fact that she may also be a massive procrastinator. All jokes aside, she's assuredly known for her commitment and dedication to achieving her goals whether it's by being too stubborn or too kind. Either ways, she will never fail to impress you with her creative mindset and encouraging spirit that pushes everyone around her to the better.
Amina El Tanamly
Student Officer
Get to Know Amina
Without any cliché introduction, Amina is the type of person who can easily trade anything for any type of food, even the best delegate certificate 😉 Aside from food, she is very stubborn and angry, she could be shouting her lungs off 24/7 but she has a very big heart. Amina always smiles, even in situations where we cannot smile, failing tests, being shouted at, shouting at, you name it. What is also very odd about Amina is that she will never fail to make you laugh, and by the way, she is totally funny that you can vomit lemonade out of your mouth (based on a true story). She will also not fail on perfecting her work and making your work in the committee extravagant.  She is very loud, like really loud so don't bother coming to the conference with earbuds. But we assure you that she is one of the cutest, joyful and funniest girl you will ever see and you can rely on the fact that Amina will make your next OISMUN experience a remarkable one. 
Hana Anis
Student Officer
Get to Know Hana
It's an honor for me to tell you about a really close person to my heart. Describing Hana in
only 200 words is one of the hardest tasks. Let me tell you about the most Caring, energetic,
and for sure a hard-working person you'll ever meet! Hana is known for her amazing smile
that shines like a star and lightens up anyone's day. She always inspires people to become
the best version of themselves. She works really hard in order to accomplish what she wants
and doesn't stop until she's satisfied with the work she provided. Nevertheless, don't let her
kind heart and pretty smile fool you, because when it comes to debates, you better get off
her way! One thing that you will notice as soon as you start knowing her is how pure and big
her heart is. She will always be there whenever you seek help. I can guarantee that Hana
will blow your mind with her amazing deduction and flawless work. Don't miss out on the
tremendous opportunity to get to know her.
Laila Shaban
Student Officer
Get to Know Laila
Laila for sure is one of the most authentic and creative people I know. She is the true definition of a perfectionist. Although Laila puts grades and work as one of her top priorities, she is the greatest friend who will always be by your side wherever, whenever. Without her even noticing, her smile lights up the room and makes everybody's mood 10 times more joyful. The most remarkable trait about her personality, is that she's the most empathetic and caring person you'll ever meet. She will understand you like no one else can and will make you feel very comfortable talking to her. She is the type of person who says "I told you so" because you better have taken her advice since it's always the best. Ps: you should definitely join Laila's committee, trust me you'll be part of an unforgettable, very special and fun experience.
Leila Mohamed
Student Officer
Get to Know Leila
Leila, how should I even start? Knowing her for 7 years, she has always been my source of happiness. She's always spreading smiles around her circle. She's the most caring person you will ever meet. In her absence, you will always feel you're missing something. While in her presence, everyone notices she's here with her engagement and fun spirit she shares with everyone. Deal with Leila and you will know the meaning of success and the secret of beating challenges. She's that kind of person that makes you feel like you are her first priority, and she's very passionate toward others trying hard to solve your problems and never let you down. Leila is always seeking perfection, she never completes a task because it's her duty, but because she is born to be perfect. Leila is the most trustworthy person ever, you can literally tell her anything, anytime and she will do her best to give you the right advice. Leila's quote in life is "Always put yourself in others shoes" to be able to see the issue from different angles, which explains her generosity and her giving spirit. Believe me when I say you'll love her at first sight.
Seif Tawfik
Student Officer
Get to Know Seif
Seif is one of the most affable, amiable and hilarious people I have met. He likes helping
people at any time and always succeeds in making them feel better during the hard times no
matter what the situation is. Seif is proactive, motivated in his work and never gives up even
if all the odds are against him which makes him perfect for his position. He has phenomenal
leadership skills, loves teamwork, does not hesitate to share his ideas and above all, enjoys
listening to other people's opinions and respecting them completely. He loves having debates
about political and historical events and on top of that, he never forgets to always show
respect and be professional. His manners are unique, he is utterly polite with others and loves
to meet new people and make more friends. He is super loyal, trustworthy, dependable,
hardworking, diligent and the list can go on.
Mariam El Rakhawy
Student Officer
Get to Know Mariam
Mariam just glows, she manages to light up anywhere she goes. Other than her beautiful
eyes and flawless skin, the thing I admire the most about Mariam is that she can take any
situation, and make the best out of it. Having her as your student officer will make your
OISMUN experience 100 times better, she will manage to change your outlook on life ،and
will introduce you to her famous quote "you are loved, don't let anyone tell you otherwise."
Mariam can't bear seeing someone hurt or feeling unloved, that is why she's one of a kind.
If you need a hug, she will always be there, and if you need a laugh, she will be able to make
you smile 24/7 by just being her silly self. She's the person who will walk through a burning
building along with you because she values her friends so much. Mariam will literally
photobomb all your pictures, and wouldn't stop talking about how gorgeous Harry Styles is,
however she's the sweetest kindest person you will ever meet.
Omar Samy
Student Officer
Get to Know Omar
He is kind hearted. He is supportive. He is a hard worker. They say that in each cohort there is always someone acing every thing in life; academically, it's always straight As, striking physics and mathematics at a higher level. He's the type of person to solve your problems right away as if they were a simple mathematical equation. He'll make your concerns a priority and spread optimism wherever. He is always there to help and support. Having a person this special and exceptional in our team is definitely a wish to each and all teams. He's everyone's go-to anytime, anywhere. He is the most special, to me, and to everyone around him. I'm honored to be with him in the same team, to witness his outstanding effort, work and achievements. I'm always proud of him and I am looking forward to seeing what he will accomplish throughout the conference.
Rinad Mohamed
Student Officer
Get to Know Rinad
What can I say about this astounding girl ! I am truly in loss of words when it comes to this
amazing soul. Rinad is one of the most talented and most kind people I have ever known in
my life. Whenever you need support in anything in life, you'll find her right at your door
ready to offer help without you even asking. In addition, Rinad is a very talented girl who is
very smart not only when it comes to school, but also outside school during her every-day
interactions with her surroundings. Not only this, Rinad is also very polite and really sticks to
her beliefs at all times. What you'll really notice in Rinad when getting to know her is that
her smile NEVER goes away, which really and most-definitely is an advantage. Consequently,
seeing her every single morning definitely makes you filled with positive vibes . It has been a
pleasure to know her for over 10 years now and this is why you can take my words for
granted, RINAD WILL NEVER LET YOU DOWN. This is why it is with my utmost pleasure that I
invite you all to join her committee because she will definitely be one of the main
contributors to making your OISMUN experience even more MEMORABLE.
Salma Ahmed
Student Officer
Get to Know Salma
Salma is one of the kindest and most supportive people I have ever met. She will always have the tendency to care and give everyone support whenever they need it and give them advice to be their best selves. When she had become a part of this team, I literally jumped from happiness. It was amazing seeing her push her capacities further, and keep trying and working while counting on her to never give up. I am certain that she will be able to make everyone love her and see how pure and amazing she is inside out. Also, she may seem shy at first but once someone gets to know her ; they learn that she has an amazing energy to be around. Also, she may forget sometimes how smart she is; and the prettiness level. Not to mention her iconic fashion self who can mix and match outfits to look like the most chic and classy chica in the committee. I am so grateful to having the chance to getting to know you and even if we might not be the closest or the most expected person that would write for you
Salma El Amry
Student Officer
Get to Know Salma
Salma is one of the kindest people I know. She's always there for people and that's what I love the most about her. as lame as it may sound, her OCD was a huge benefit for her, she recognizes the smallest details and would start the whole work all over again in order to have a quality content. She's cheerful and outgoing therefore it's easy for anyone to communicate with her without hesitation.she takes full responsibility and she respects her commitments. In addition, Salma is one of the strongest people ever; she went through a lot, but always managed to surpass her obstacles. She's capable of working under stress and I consider this one of her strongest strengths.
Zainab Arafa
Student Officer
Get to Know Zainab
Zeinab is one of the most dedicated people I have ever met. She is a hard-worker and very determined
when it comes to work. Zeinab is clever and passionate about what she does. Honestly, she did surprised
us all with her true love and devotion towards MUN, and it reflected really well her personality and what
she is. On a personal level, she is that one person that it always there for everybody and always ready to
offer help when needed. Her presence is always admirable. Thus, that makes her perfect for her
position, and a very valuable and important asset to our team.
Yassin Aref
Student Officer
Get to Know Yassin
Despite his tallness, Yassine is indeed one of the stupidest people you'll ever meet. He
produces joy and energy wherever and whenever he goes. Yassine is passionate, committed
and very talented! One of the words that really describes Yassine is competitive, despite his
goofiness Yassine is one of the people with whom you can have a 3 hour conversation about
anything related to MUN. He would die for a debate, literally. You can have a debate with
him on the most serious topics yet the funniest ever. You can really say that "ميعرفش ابوه"
When it comes to these kinds of debates. Yassine is the type of person who could eat 5 big
tasty from McDonald's yet never become full. He'd be really boasting about the only good
grade he got since the beginning of the year and yet, humiliate you if you got a bad grade
for the first time. All jokes aside, if you really need a person to make you smile whenever
you're feeling down. A 200 word paragraph can't really be enough to describe Yassine but
his presence in the OISMUN team was definitely a must and it for sure would make a big
difference.
Farah Ebeid
Student Officer
Get to Know Farah
Farouha! That cute little girl who thinks that she's smarter than anyone. I've known Farah not too many years ago, but just getting to her taught me a lot of new things. In fact, this serious tiny girl is maybe one of the silliest and most lovable people I've ever met. Don't let her serious face fool you, deep inside this Tiktok  star has humor, she has the capability to enrich the moment and flip everyone's mood. Her smile is indescribable, it motivates you, it gives you confidence. Farah is a great listener, a trustworthy person who will lead you to the right path. Touching Farah's food may be the biggest crime you'll do in your life, achieving Nutella's biggest fan means a lot to her. Being in Farah's committee is a blessing, you'll learn a lot of new things and you'll have a memorable experience.
Fayrouz Ahmed
Student Officer
Get to Know Fayrouz
Fayrouz, better known as the grandmother of the team. Much like any grandmother she is old fashioned, takes care of everyone and she isn't the best at technology which is why she is not in the IT department. However, she brings uniqueness to the team. She is the funniest person there is, however serious in the right moments. Which is what makes her an incredible chair and addition to the team. It is certain that her delegates will feel as loved and safe as the whole team feels with her. After all that is what grandmothers are for. There is no doubt that she will make the conference an unforgettable one, and that every single delegate will be honored to be in her committee. Much like all the team or "her grandchildren" are honored to be in her presence.
Omar Mazen
Student Officer
Yassin Abouzeid
Student Officer
Get to know Yassin
Yasseen Abouzeid is a hardworking, dedicated and persistent person. Throughout any work, he proceeds with care while providing the highest quality he can. However, enough about Yasseen's work ethic, Yasseen is an oddball, and while sometimes being very lovable, he can be very irritating as well. By the time you will get to know Yasseen; you will realize that he is quite a man of memes. Often creating them at the most opportune time even to get a singular laugh. For often the greatest accomplishment, he can achieve in a single day is to make someone laugh. For that is the character that Yasseen is, he likes to make others smile. Sometimes awkward and weird, Yasseen is a hard person to come by, often denying interaction unless common interest is found. No matter the situation, all these traits will shine due to Yasseen's distinct personality. Other than this Yasseen is an interesting character. 
Marwan el Rakhawy
Crisis Officer
Get to Know Marwan
Marwan, Miro is one of the purest hearted people that you will ever meet in your whole life. For real he is someone supportive even in bad times, the darkest ones. He also is the funniest during fights, you will both forget everything between you two just when he opens his mouth to state his opinion. Take care he says brilliant, intelligent and amazing comments and opinions about any topic.  His jokes can make you laugh till your stomach hurts and start tearing up, that is an advice for you listen carefully to his jokes they are A.M.A.Z.I.N.G the absolute best. Let me tell you he is caring and so smart especially in maths. Marwan is also always there to hear your story times, even boring ones and facts even when he is in a very bad mood. He spreads his positivity and love everywhere he goes. He complains a lot but it is kind of funny sometimes. Consider yourself lucky to get to know him in real life, he is really too special, he is one of a kind. 
Bahira Tantawy
Crisis Officer
Get to Know Bahira
Bahira, or should I say the gem. Bahira is a bomb of energy, the heart of the party, a social butterfly. Bahira is the kind of person that is loved by everyone. She is hands down the funniest girl you can meet. She is always fun to be around and is the person you never get bored of. She is genuine and kind and easy to talk to. Her pet peeves are not understanding her references and her sarcasm. On the other hand, when Bahira puts her mind to something she achieves it. She is one of the most dedicated people you can meet. She is also one of the best people you can work with, she always brings up the best in the people she works with. She is the complete package. 
Ali Mohamed
Crisis Officer
Get to Know Ali
Aly is barely human; most people can agree that he is half robot. He is as cold-blooded as a person can get, despite that he is extremely clever. You can ask him on most topics and he will reply rather cleverly. Fun fact: he is also fluent in memes. He is extremely blunt and to the point, he is hardworking when it comes to something that he loves, he is also a tech wiz, he can talk for hours on computers without stopping, he is extremely objective when needed to be which makes him great for decision making. He is one of the most confident people I know. He is always calm, no amount of stress can ever break him. Be advised, do not come between him and his food, you will suffer greatly.
Mariam Chafik
Junior Committee A President
Get to Know Mariam
The first thing you should know about Mariam is that she's stubborn. She might seem cute and
angelic on the outside, but it's all just an act. Don't even try winning an argument with her
because even when you're right, which you will be, she won't back down. But despite her hard
head, she will never let you go through something alone, she will always be there. She might be
a bit late because she was getting pepsi, but you can count on her to make you laugh. She'll
always keep you on your toes with her spontaneous, slightly crazy, ideas and her excessive
F.R.I.E.N.D.S references. But truth be told, you can guarantee you'll have a good time if you
hang out with her. Nonetheless, if you're out with mariam you always, and I mean ALWAYS,
have to keep an eye on her in case she falls asleep somewhere or follows a random dog around.
Also, make sure you're ready to take a thousand pictures, because Mariam never puts her
camera down. Basically all you need to remember about mariam is that she loves arguing, is
always sarcastic, uses dark humor as a defense mechanism and if you ever need to get rid of
her the solution is simple : cat.
Jana Maarek
Junior Committee A Vice-President
Get to Know Jana
Jana maarek, or as we like to call her janjoun. jana's last name is basically the word i've been looking for to describe her " a fighter", she sets her goals and she fights putting all her efforts to achieve these goals to the very limit. She's the most fun person to work, eat and gossip with but most importantly a person you can trust with your deepest secrets. need advice? go to jana. need help studying? go to jana. need to laugh? go to jana. I always call her my favorite since god basically took all the amazing traits in a friend ,  combined them and it turned out to be jana. BEWARE, she's really overprotective when it comes to food. take a bite from jana's food and consider yourself dead. i almost forgot to mention that jana is actually the youngest most talented writer i've ever seen, she used to write quotes and now she wrote some chapters of a story on her own. Finally, never try to convince jana that she's something she's pretty sure she's not. because trust me jana couldn't care less about what you think or say and that's what shaped her to be her amazing self today. 
Nour El Samaa
Junior Committee B President
Fatema Abu Arab
Junior Committee B Vice-President
Get to Know Fatema
It's really hard to describe Fatema in a certain number of words. She has an amazing personality, always cares for people she loves, supports her loved ones, doesn't stand for injustice at all. She always comes to school with the perfect club sandwich and shares it with us. Fatema is the type of person that might seem closed off but when you really get to know her you realize that she is a lovely human being with a sense of humor unlike anyone else. The sushi lover and swimmer in our friend group. She gives great advice and when you discover her wild side you will wish that you didn't ; just kidding. When you get to really know Fatema you will understand that there is a lot more to her than what you think. A big Friends fan and sushi dates with her are the best. She knows literally everything that happens and knows every TIKTOK dance known to mankind. When you party with her you will have a lot of fun that you would want time to stop. I really love her and her personality and I'm glad to have her as a best friend.
Lobna Behairy
Approval Panel
Get to Know Lobna
Lobna is that person with whom you find comfort, the kind of friend who's always there for you whenever you need her, a person with whom you can talk about anything whenever and wherever. Lobna is that girl that makes you laugh until you cry just because of a silly comment. She always keeps a lively and shiny smile on her face. She is an irreplaceable friend who is always there for anyone. She has the biggest and most generous heart of gold anyone can own. No matter how hard what you're going through is, she'll make you feel like you've got the whole world beside you. She's a big blessing, spending the day with her will brighten up your day. She has an amazing sense of humor, she'll turn your frown upside down. Don't mistake her for her short height, she can surprise you with how big and pure of heart she has.
Aly Shoukry
Approval Panel
Get to Know Aly
Aly, or I should say Shoukry as he's known is one of the kindest people you can ever
meet. He is the meaning of a pure person. He always gives you positive energy. Shoukry is a
responsible person that you can always count on him. If you asked him to do a certain task
last minute he wouldn't refuse, contrary he will do it. Aly is a friendly person who treats
everyone nicely, even if he doesn't know you well he'll get to know you so you could be
friends. Whenever he is around he spreads positive energy and thus makes everything
seems easy, while joking to break the ice.
Said Zeyani
Approval Panel
Get to Know Said
Said Zeyani is purely from Libya but he's been living in Egypt since he was a kid. He is known as
one of the most talented and hard worker students. He is well known as a famous football
player at school. Everybody loves him even if they don't know him because he's known as a
polite student and he is loyal to all his friends. He is characterized by an elegant and life-
loving spirit, and with a smile most of the time even in the toughest time, he takes it as a
joke. He is very supportive. He can inspire people to be the best version of themselves with
his useful advice. He is a great student, as all teachers love him and rely on him a lot. This
indicates that he is a responsible person. He is fluent in his language with all the languages
We learn at school.
Diaa Shehab
Approval Panel
Get to Know Diaa
Throughout our friendship, Diaa and I have always been in competition. Whether it be our
grades, 'Bulletin' scores or comments from our teachers… Diaa and I were consistently
competing against each other. And as much I hate to admit it, he is not an easy person to
beat. Diaa is one of the most hard-working, dedicated and passionate people I've ever met.
While everyone would freak out over the workload, Diaa always seemed to be the poster-
boy for cool, calm and collected. His head stays screwed-on, while everyone else is
panicking, and that's a trait I really admire in him. Even though we boast about our
accomplishments to each other, and act as if we hate it when someone one-ups the other, I
am always proud of Diaa and his achievements. He is also so easy to talk to; his easy-going
nature always attracts the people towards him. Diaa is someone who people never say a
bad thing about, because how could they? He is a great person, a true friend and an
amazing addition to the team, that I can say for sure.